Live bands can have a big impact on your reception, but they also mean big bucks!! 💰 Have you already decided on a DJ, or are you entertaining thoughts of a live band?
Does a live band get your green light? 🎷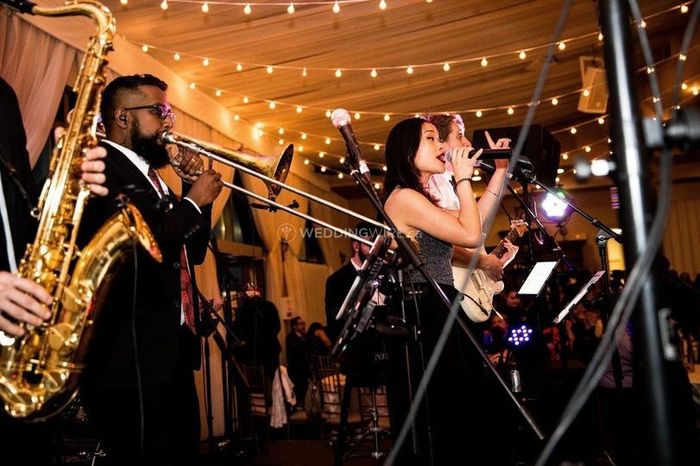 Photo from StereoFlavour Entertainment in Toronto
Next Question: Wedding Favours?
Back to the Beginning: Green or Red Light?