So excited I got these boxes in! They include the box with their name, wine glass, makeup bag, wine label and card! I got it off of etsy from Ms. to Mrs. Weddings. She is located out of Hamilton and great to work with

I am going to give to my girls this weekend !
https://www.etsy.com/ca/shop/MisstoMrsWeddings?ref=pr_faveshops
Bridesmaid Proposal Boxes!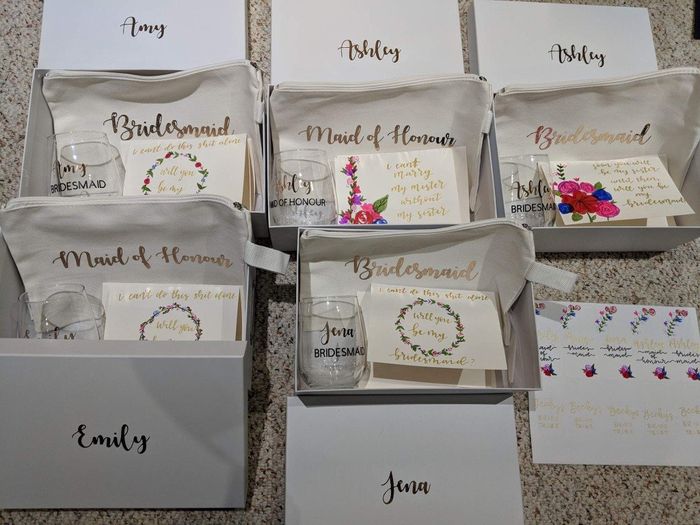 Wine labels for Proposal boxes!