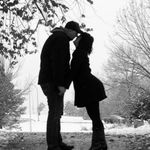 Getting ready robes??
Is it necessary ? Or can I get away with something else that matches.
Latest activity by Victoria, on December 30, 2017 at 00:53
Expert

November 2019 Ontario

View quoted message

Agreed. Literally screw capitalism. And Pinterest doesn't help. But I think it's up to whose wedding it is. Blame the industry not the bride/groom themselves for sure.

Frequent user

January 2018 Ontario

I always thought it was unnecessary, however I found them really cheap on line so I got each one. I only have 3 on my bridal party, so that wasn't so bad. Here is the link of the one I bought. The shipping takes a little long, like a month or so but it was totally worth it!




https://www.aliexpress.com/item/2015-Silk-Kimono-Robe-Bathrobe-Women-Satin-Robe-Robe-Longue-Femme-For-Women-Night-Sexy-Robes/32386982183.html?spm=a2g0s.9042311.0.0.w7hnDA




Frequent user

September 2018 Quebec

A nice zip-up sweater or even a plaid button-down shirt would be nice. I thought about doing the robes, but I would much rather save that money and give my bridesmaids matching necklaces or bracelets; something they could wear while walking down the aisle rather than just for pre-photos. All my bridesmaids have matching cups that I got them, my mom and myself with everyone's initials. I wanted to use that in a photo, but I don't care what they wear before getting dressed.

Newbie

August 2018 Alberta

This is my second marriage and I am going small and inexpensive this round. I have thought about getting robes as well and I am still on the fence. I didn't do it before but I am all for having fun and doing fun things on the day. The robes would be for my daughter myself and sisters. If I had a large party, I probably would say no because of cost. I am curious to see what everyone thinks as well.

View quoted message

Good idea on the champagne! Thanks!

VIP

September 2017 Ontario

View quoted message

Good call. Most ladies already own a robe. If not, a light shirt will do. Save the money to buy a bottle of champagne to share while you get ready. LOL.

View quoted message

That's why ive opted out of it. I'm just thinking of something that will be easy to put on and take off before we put on our dresses. Without ruining our makeup or hair.


VIP

September 2017 Ontario

Quite honestly, why bother with robes at all? This idea came about in the last few years. I think it's really a waste of money. Sorry. Before this fad, the bridal party got their hair done at the hairdresser's (or at home), got dressed, and used a cape over the dress to put on makeup. There are all kinds of things now to suck up your money.


View quoted message

I'm trying to find something that can be worn while at my hair salon, and while getting makeup done. We want to be warm. I'm thinking of just getting them zip up hoodies and we will wear leggings or something.


View quoted message

Etsy has some decent robes with silk or whatever fabric you would like. But good for you for standing up and not giving them gifts if they haven't been there for you.


Frequent user

November 2017 Ontario

I was going to give them a gift but seeing as they have been too busy to help me with anything at all including organizing shower or Bachlorette and when I showed them pictures of various jewelry I never received a response I thought if they can't be bothered. Why should I as they won't even appreciate it and will most likely bitch about material / colours as this has been my experience so far. My mom and mom in law would like it as would I so going to find something but ever place I go they look like silk robes but they are polyester so not sure where to find the silk ones with Asian prints I would like.

Curious

July 2018 Ontario

I am debating doing just cute pj shorts because the robes are expensive and can be uncomfortable, only really useful for photo ops!

View quoted message

Thanks Sydney! Will definitely do the zipper or button up tops

Expert

August 2018 Ontario

I think they're super cute, but totally not necessary! I just went through this debate myself. They can get a little pricey, and I wasn't sure if people would use them again or not... and it's just a waste if they don't. Just make sure that they all remember to wear something that zips/buttons up so that the hair isn't ruined when getting dressed!

View quoted message

Yeah I'm not even really doing gifts for them. My gift to them is their makeup getting done as that will cost me 50$ per person, and that's a deal only cause the makeup artist is my own sister. And I'm writing them a special thank you letter. I'm thinking for getting ready to just get them a hoodie that zips up so we don't wreck the hair and makeup once were all done with getting ready.


Master

September 2017 Ontario

Most people are picky about things like robes and they are definitely not necessary. My girls were way more comfortable getting ready in their own clothes. We didn't really take any pictures of us getting ready either (nothing really interesting about getting hair and makeup done) so it wasn't that important.


Master

September 2017 Ontario

View quoted message

Well I am glad to not be the only one thinking these things. I completely agree that people think a lot of stuff is now "needed" or "necessary" for a wedding. I didn't "propose" to my bridesmaids; I wrote them an e-mail as they both live far away in different time zones. I didn't buy them special outfits for getting ready; I figured they would be most comfortable in their own attire. I didn't give or ask everyone for gifts at every turn either.




Awesome ladies, thanks so much. I'm not going with the robes anymore.


Expert

November 2018 Ontario

Not necessary. I'm going to do shirts for the bachelorette and ask the girls to wear them for some wedding day photos. I find robes really uncomfortable to get ready in. They never stay shut and I'm always fussing.

Super

July 2018 British Columbia

Unnessessary! I will probably just wear a flannel shirt and shorts to get ready... Unless its too hot. Then ill find something else i already own. My girls can wear whatever they want

we wont be taking any 'getting ready' pictures i dont think anyway.

View quoted message

No kidding. Thanks a ton for advice!!


View quoted message

Thanks Lynnie!! I like the flannel shirt idea. Since I'm having a rustic theme this would be cute to find! Thanks!!


WeddingWire Admin

October 2016 North Carolina

Cute? Yes! Necessary? No

I splurged on expensive robes and they ended up being a little too thin to wear (without something underneath)! My favorite getting ready outfit was for a friend's winter wedding - she gave us all matching flannel shirts to wear with black leggings. They made for really cute pictures and it is something I've worn many times since 👍

I'd say skip it or find an easy shirt or something!

Thanks so much ladies! Definitely making my planning go much more smoothly!!


Super

September 2017 Manitoba

View quoted message

I totally agree. You can also start feeling like a "bad bride" if you're not doing these things for your girls too. On the flip side, you can feel like a bad bridesmaid if you're not planning huge weekend excursions for the bride! It's all too much.

Super

July 2017 British Columbia

Not necessary at all. You can do something else that matches or do nothing at all. I did it as part of my thank you gifts, but I could have easily not done it and no one would have noticed.

Super

October 2017 Ontario

Definitely not necessary. Everyone can wear whatever is comfortable to them or there are other alternatives. I got us matching pajamas finger ready in instead as we are having a fall wedding and I figured it would be warmer

Frequent user

June 2019 Ontario

Of course it's unnecessary.


I've been a bridesmaid twice and we never had outfits to wear when getting dressed.

Is anyone else disturbed by how fast the number of things people are "needing" for their wedding is rising? Special getting ready robes? Bridesmaid "proposals"?


Wedding industrial complex is in full swing.


Expert

March 2018 Ontario

I found that they were a lot of money (depending on the size of your bridal party). I am having my girls come the day of the wedding in leggings, plaid shirt, and roots socks. It is super cute for our winter wedding and everyone seems to have those items, or there is enough to go around!


Super

September 2017 Manitoba

It's cute but unnecessary. We didn't have them and I don't feel like we missed out on anything. They're really just for a couple of photos.
Groups
WeddingWire Article Topics