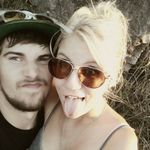 Curious
August 2019 Ontario
Flowers
How far in advance should I be bookong a florist? Wedding is in August 2019, should I be looking at them now already?
Latest activity by Amie, on November 22, 2018 at 01:47
Devoted

August 2019 British Columbia

Hi!
I'm also getting married Aug 2019. I haven't booked my florist yet but it my next task to be completed.

I have a wedding planner and she had said numerous times how important it is to be the florist soon. In her opinion, it goes venue, catering, photography and then florist.

i think it will also depend the city you're wedding is in and how busy the florists will be.

All the best!

I'm just starting to look seriously now, and I'm getting married in June 2019. Tbh I think I left it a bit late, but we are getting married on a Sunday so we don't have as much competition for vendors. I think you're right on track if you book soon

Devoted

July 2019 Alberta

We are getting married in July 2019. I had our florist booked by January 2018. I wanted one florist and I wanted to make sure I got the one I wanted.

Expert

September 2019 Manitoba

Depends on the florist and how quickly they book up. We booked ours maybe 14 months out, but we knew we wanted her and she's high in demand.

Super

March 2019 Nova Scotia

We booked our florist about 6 months out, but ours is a March wedding so they are not as busy.

Expert

August 2019 Alberta

We are getting married in August too and I am just in contact with a florist now and am planning out bouquets etc. We met in person later this month. I mainly reached out to the florist so we knew approximate cost of our flowers for our wedding. If it is too costly we may change the flowers up for the reception and keep it simple, but still have the bouquet of my dreams (although my dream has to change already as peonies are not available in August and lilacs are hard to come by).


Master

October 2019 Ontario

View quoted message

I would still look soon - A good florist might even be able to help you find something you love!

Frequent user

September 2019 Ontario

View quoted message

When I initially contacted my florist I didn't know what flowers I wanted either. I put together a pinterest board of the flowers and arrangements I liked and we modified from there, so there's no peonies in my bouquet because they are not in season but there will be dahlias because they are in season at that time. Work with someone you trust and figure out the types of things you like and where modifications can be made. I love orchids but I can't afford them so we are doing silk ones in SOME of my centerpieces.

Devoted

October 2019 Ontario

View quoted message

We are getting married the same month, I cant book a florist as I cant decide on what flowers I want. I guess I need to get on that.

General rule of thumb is that it's never too early to book a vendor. We booked our florist over a year in advance and she has really helped us shape our wedding day look this whole time!

Featured

August 2017 Ontario

Book as soon as possible before they are fully booked for your day. I lost the date with the choice of my florist and glad since i went rental.

British Columbia

If there's a vendor you want specifically, book them ASAP. If you're more indifferent, you have time, but vendors should be something you really figure out about 8-12 months out.

I'm using Costco for my flowers (3rd party to Valley Flowers), because we're not having many flowers. I placed my order 4 months out, which was still pretty early (they only need 10 business days, haha)... and they'll be delivered to my work for free 3 days before the wedding (timed out to bloom for the day of the wedding).

Master

October 2019 Ontario

I haven't looked at florists for my October 2019 wedding but I will start looking December/January. I find there no such thing as booking too early when it comes to weddings lol.

Expert

September 2019 Manitoba

Sooooo...My florist is already booked up for 2019. I booked her in May for our September 2019 wedding.

Depends on the popularity of the florist you're interested in.

Master

October 2019 Ontario

I booked my florist last month for October 2019 wedding!

Never too early to start looking and booking especially if you have a favourite florist, or are getting married during their "high" season

Frequent user

September 2019 Ontario

I booked mine already for my wedding in Sept 2019!

Curious

June 2019 Ontario

I would book sooner rather than later when it comes to florists. I'm getting married in "high season" (June 2019), and when I was contacting florists, 2 had already booked for my date! Crazy. We ended up booking someone about 10 months in advance, because we liked her and didn't want to lose her if we waited.


I am getting married July 2019. And I just had a meeting a week ago with a florist. She already has 6 or 7 weddings for next summer.

i'm of the belief, nothing is too early to book/look into.

I also went early with this florist because she grows a lot of her own flowers. so she will buy seeds based on what brides want (and she buys them in the winter).


Top

October 2019 Manitoba

If you are okay with it - you could always use silk flowers? Then you don't have to worry about booking a florist?? lol that's what I will be doing and it eliminates the whole 'book before' deadline as I will be putting them together myself. Otherwise I agree with Carmela, seeing as you are having your wedding in August you should aim to have your florist booked by Christmas (8 months).

Devoted

April 2019 Ontario

If I were you, I would start looking now and book before Christmas. The only reason why I say that is because your getting married in a high time for weddings and some florist maybe be booking up soon.

Master

August 2019 Ontario

I booked in August 2018 for my August 2019 wedding. I just wanted to be ahead of the game!

Expert

April 2019 Alberta

I think like 8 months is good. I don't have one yet though and I am at 5.5 months away. But I am getting married in off season so most people I have spoken to are available. Though I am cutting it super close now, I am hoping to have one booked by next week.

Curious

June 2019 Ontario

I'm booked for June 2019 and don't have one either lol look into the style and type of flowers you want first. Then go from there to see how much in advance the people need a notice.

My wedding is in may and I'm.... still working on hiring someone haha!! Flowers are just so darn expensive its proving to be a hard decision to make just because its thousands of dollars for something that will die the next day (I'm not a big picked flower person.... just let them live in a garden!!!)

Devoted

July 2019 Alberta

For myself I booked in January 2018 and our wedding is July 2019. But I also new what florist I wanted to go with and didn't want to miss out.
Groups
WeddingWire Article Topics