Post content has been hidden
To unblock this content, please click here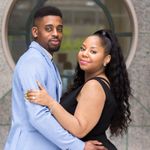 Devoted
June 2019 Ontario
First look blues
My fiancé and I are set on not having a first look as we both want that special moment the first time coming down the aisle. However our photographer has strongly recommended we do a first look. Is there anyone who didn't and regret it? And what are your thoughts on it? We are spending a Big B
Latest activity by Krista, on September 8, 2018 at 15:42
Frequent user

July 2018 Alberta

FOR SURE FOR SURE do the first look. best part of my day!

Frequent user

October 2021 Nova Scotia

You can still get some gorgeous "first look" esque pictures without actually doing a first look! Like there's always that one on pinterest where the bride and groom are back to back on opposite sides of the door but holding hands and it's adorable!


Super

March 2019 Nova Scotia

I originally thought this is what we would want and I even talked to my FH about it and he was on board. I think I have decided we do not need it though. I want to capture our true emotions as I walk down the aisle.

Frequent user

June 2019 Alberta

My and my FH are not doing it as we would prefer our first looks to be at the ceremony as I walk down the isle. We are doing letters to each other and have asked that the photographer captures that moment before the ceremony instead


Devoted

June 2019 Ontario

View quoted message

That's how FH and I feel. We want to be the first time walking down the aisle and he is very adamant about that. However I'm so concerned about the 3 hour layover time from the ceremony to the reception. Especially seeing they are in the same place.

Super

August 2018 Manitoba

We are not doing a first look, both my FH and I don't want to ruin the moment of authenticity and feelings of walking down the aisle. We reserved time during the social/cocktail hour for our guest so we can sneak away and take photos! It's not your photographers wedding, while they may have the best intentions don't let them push you into a decision you don't want!

Master

September 2017 Ontario

We didn't do a first look and I don't regret it at all! It was really cool to walk out of the house and notice the people but only really see my husband waiting for me at the end of the aisle. He still got teary eyed, we still captured our reactions to seeing each other and it was beautiful!


Devoted

September 2017 Alberta

We didn't do a first look and i was totally OK with it.

I didn't want to do it anyways. I wanted him to watch me walk down the isle and see me there for the first time.

WE had enough time for all of the pictures we wanted afterwards, plus a few extra.

Wouldn't have changed a thing about the way we went about it

Devoted

August 2018 Quebec

First of all, it's your wedding, not the photographer's, so choose what you want.

I'm not married yet, but we're planning to have a first look. My fiancé wasn't sure initially, but it will allow us to spend more time with our guests, and we like the fact that this will be an intimate moment for us, that our photographer will be able to capture. I'm sure we'll still both get emotional when we see each other again at the church.

We're only planning to do couple pictures before the ceremony, and we'll do the wedding party and family pictures between the ceremony and reception, as we don't want to make the day even longer for the little ones (nephews and niece).

Devoted

November 2018 Ontario

We are doing a first look, but it's only because we're walking eachother down the aisle. Like some of the other ladies have said, don't let the photographer push it on you. Maybe they are motivated to charge you more. I don't think you'll regret it. You'll still get first look photo's, but instead you'll be walking down the aisle

If it's something you think you may regret then it's not worth it. You and your fiance should stick to what you really want and not let anyone try to change your mind. I know for a fact if we did a first look we'd regret it. I cannot wait for the moment when we see each other for the first time as I walk down the aisle, that moment cannot be replaced. Stick to what your heart wants!

Super

August 2018 Alberta

View quoted message

2pm ceremony 5pm cocktails and 6pm supper. Guests can hang out on the farm during that time and we're going to set out some drinks and lawn games to kinda help keep people hydrated and entertained.

Devoted

June 2019 Ontario

View quoted message

What is the time gap?

Super

August 2018 Alberta

View quoted message

Hmmm I see! Hopefully there is some way you can make it work that you're 100% happy with! Our ceremony and reception are at the same place but we are getting ready elsewhere in separate locations. There will be a gap for pictures after the ceremony before cocktails but this is pretty normal for weddings in our area.

Devoted

June 2019 Ontario

View quoted message

I'm just so confused because our timeline works perfectly if we do but I really don't want to do one but our ceremony and reception is the same place do it kinda only makes sense. I don't know

Super

August 2018 Alberta

I wouldn't let your photographer push you into a first look if you don't want one. They should respect your choice it's your day! We aren't doing a first look.

We didn't beacause it was one of those things that you are wanting to see your other half to match you or tie in the colour. We had known what we were wearing as parents got my outfit from India.

The fact we were living together was harder to hide the outfit too.

Frequent user

July 2018 Alberta

I'm doing one... and Its the moment I am most excited for to be honest!!

Expert

December 2018 Ontario

Ok my first wedding was 19 years ago. Long before this whole first look craze. This first look thing was started by photographers.

Its your day. Do everything exactly how you want it. Do not let any of your vendors pressure you in doing something a certain way. Honestly if a vendor was not listening to what I wanted I would be finding a new one.

Do what you want! It's your day! I understand people wanting the first look and I understand why people want it goi g down the aisle!
I personally want the first moment to be experienced walking down the aisle too! The only real difference is timeline... and how personal you want that moment you want between you and your fiance. Walking down the aisle first you're sharing that first moment with everyone around you too! You two will be focused on each other but it is a shared moment! A first look I can see being much more private and personal. But again it's your day and your moment!

Super

July 2018 British Columbia

View quoted message

You are most welcome

Just remember your day will be perfect and amazing whatever you decide to do!

Devoted

June 2019 Ontario

View quoted message

Thanks so much for your input. It also works better for our timeline just never envisioned first look as I wanted it more traditional. You have given me a lot to think about. I look forward to what the other ladies have to say. Thanks again.

Super

July 2018 British Columbia

View quoted message

Its all good! Happy to help!

I honestly didnt care about a first look... We just did it to space out our timeline so we had a more relaxing afternoon with our guests. We hadnt even planned it really.

We met at the park with our entire wedding party and our photographer set up the first look.

After the first look we took photos with our wedding party for about an hour.. And then my husband and i went off into the trails with our photographer to get some photos of just us- and some peace and quiet before the ceremony. It was so relaxing to get to spend some time with just him because the whole day is just such a blur! Probably one of my favorite parts of the whole day.

Then we walked over to where our ceremony was going to be and just waited for the ceremony to start. I went to a different area of the park out of sight of the guests and he went to go mingle. So then i didnt see him again until i walked down the aisle. I for sure wasnt expecting to get emotional AGAIN. But i sobbed the entire ceremony and he got so choked up he had to take a break saying his vows. We had so many people tell us it was the most emotional they'd ever been at a wedding before.

After my experience I 100% recommend doing a first look. I feel it was a lot more intimate than walking down an aisle with everybody watching and we had time to just talk. There was no rush to stop hugging and get on with the ceremony. Nobody to judge your reactions.

Devoted

June 2019 Ontario

View quoted message

Wow. That is exactly what the photographer said. Can you talk about your experience more? Did you always want a first look? Where did you do it? Did you end up going to a park after for pictures or was that no longer needed? During the first look did you take bridal party pictures as well. Sorry for all the questions. I'm panicking.

Super

July 2018 British Columbia

We did a first look and it was amazing. Neither of us were expecting to get as emotional as we did and it was REALLY nice to have that private moment to ourselves.

AND i found it didnt take away from the ceremony at all. I still was nervous before the ceremony and i still cried as i walked down the aisle. My husband still cried when he saw me.
If anything it just added a second special moment into our day!

Devoted

June 2019 Ontario

Yes and now I'm contemplating because it makes the whole day work out better buts it's not really what I envisioned. If we don't do the first look the ceremony is in the garden of the venue so I was thinking ceremony at 1pm which the photographer also said is bad timing for oiztures outdoors and then after the ceremony go to a park for pics and then come back to the venue. But for our guest what will they do in the meantime as cocktails hour doesn't start until 5:30pm

Expert

March 2019 Ontario

Follow your Heart. I want that moment when I walk down the aisle as well.

Devoted

October 2021 Ontario

We didn't do first looks at mu first wedding. Never once did we regret it.

British Columbia

Don't do it just for your photographer. They have the least reason to care... (my mom wanted the first time my fiance seeing me to me down the aisle.... due to timing and day light, we are doing a first look and all photos before the ceremony).
Just because they like first look photos doesn't mean you need to do them.
I think if you want to have that special moment, do it. I think more people would regret doing a first look and not having it be down the aisle, than vice versa.
Groups
WeddingWire Article Topics