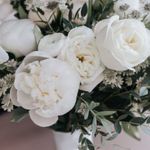 Newbie
December 2021 Alberta
First look and pictures before ?
My fiancé and I are planning a New Years Eve wedding I am so conflicted what to do about pictures. I would love to have the first look at the ceremony but do to the sun setting the same time as our evening ceremony, we are afraid there will not be good lighting! The photographer suggested doing all photos before the ceremony, would that ruin the magic ?? Does anyone have any other suggestions to fix this ? Thanks in advance
Latest activity by Vinod, on September 3, 2021 at 14:15
Featured

June 2022 Ontario

We are doing the first look. I want that time with FH and we are walking down the aisle together. No one will be "giving me away" we can start our new life journey together hand in hand from the beginning. That is what works for us though. We want to time after ceremony with friends and family. You have to do what works best for you and fiance. Our ceremony will be in same building as our reception since it'll be Jan we didn't want any extra driving for our guests. We have everything timed so once we have ceremony we all walk down to the reception. We are going to do a horse and carriage ride for first look pictures.
Groups
WeddingWire Article Topics