Post content has been hidden
To unblock this content, please click here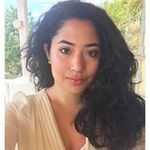 Beginner
August 2020 British Columbia
Feeding Vendors
Are you guys planning to feed your vendors? If I were a vendor, I would want to get fed. But I mean... they're already getting paid. What is customary, & what do you guys plan on doing?
Latest activity by Alim, on February 28, 2023 at 21:30
Newbie

April 2023 Ontario

I would say feed vendors and as most have said, if it's written into the contract than definitely but in the case it's not written into the contract, I would exercise caution and do the right thing by making available the offer of a meal. One other thing that may be worth doing is providing a vendors snack bag upon their arrival with a nut-free granola bar or protein bar, bottled water and or juice and a piece of whole fruit and as a nice gesture it's worth including a hand-written card to thank them for their participation in the wedding because let's face it- no successful outcome can happen because of one person- it takes an entire support system and that support system often takes time away from family to be there for their clients. It's important that your vendors know that their work and the sacrifices they made to do it matters.

Some of our contracts state we have to feed them! our photographers are with us for 12 hours so of course theyre going to want to have food/water!

Devoted

October 2021 Alberta

Ill probably ask my officiant to stay. She seems like a nice enough lady lol. But shes my only vendor besides the hotel and if the manager of the hotel wants some tacos shes more then welcome to have some.

Vendors do include in their contracts if they are to be fed paid by the couple or not, its best to inquire with them directly to find out or read through the contract itself.

The vendors meals need to be arranged, most venues have a fixed pricing for them and how many you need to let them know for. Timing is based on how you want to arrange it so that they eat the same time as the guests and take a break from their work, or before reception starts so that they will be focused on what's happening and not miss a thing.

Vendors not required to arrange a meal, its best to verify with the venue for whom not to serve in advance.


VIP

September 2019 Ontario

I would ask them if they are wanting it- I won't be providing it unless they will be there a certain amount of hours. DJ did not want it, bartenders aren't starting till after and won't be providing them, however, they can have late lunch. Photographer is a definate meal I will be providing.

Devoted

August 2019 British Columbia

Hey there,

i think everyone has already said this, but yes, you need to provide a meal for your vendors if they are there for the reception. All of my vendors had it outlined in the contract - I am feeding the DJ, wedding planner and assistant, and photographer. I've decided to provide a meal for the caricature artist as well even though he's only there's for two hours.

Expert

October 2021 Nova Scotia

You definitely have to feed your vendors if they are there for the reception. Some may even have it in their contract. My videographer even had his dietary restriction notes in his contract which is super helpful.
If you don't feed them, they have the right to leave for however long they need to take a meal break and you don't want your photographer missing anything because they left to go eat!

Newbie

March 2020 Ontario

We had a table made for all of our vendors and they were fed as guests.

Master

October 2019 Ontario

View quoted message

Our venue also has discounted rates for anyone under 19 (i.e. not using the bar) and vendors. They also have under 12 kid's meals. So your venue might even have this option in place!

Master

August 2019 Ontario

100% feed your vendors who are there with you all day and/or most of the night (photographer, DJ, band, wedding planner, etc.). Some may state in their contract that they need to either get fed or have a short break to get food, but it's honestly just so much easier to feed them. Also, most venues will have a reduced rate for the vendors meals (mines 80% of the cost of our regular adult meal).


Beginner

October 2021 Ontario

Sometimes it is written in your contract with them that a meal is to be provided! I would double check with your vendors directly

Frequent user

June 2019 Ontario

View quoted message

I 100% rate this response as the best answer.

Although if you have a short timeline with each of these vendors, you might be able to skip the dinner. For example if you have a photographer for the ceremony and cocktail hour (4 hours or less) and if the DJ is only arriving after dinner then you could skip their dinners but I would double check your contracts.

Also our venue offered discounted rates for vendors, kids under 12 and then kids under 4 were completely free.

Expert

August 2019 Saskatchewan

Always feed your vendors! they are working very hard for your special day and don't often get time to eat and probably wouldn't want to bring a bag lunch haha

Definitely feed your vendors! If they are working over dinner hour, they should get a meal. We also gave our photographers a seat at one of the tables so they could actually sit for a bit. Plus, no one wants a picture of themselves eating!


Top

October 2019 Manitoba

Most of the time they will have it in their contract but if it is not listed there then I would go about asking it (as long as you are okay feeding them) with a "we have a fridge and a microwave at the venue but if you would like we could also have a plate made for you?".

Master

October 2019 Ontario

Definitely feed the ones that are staying throughout your event (photographer, videographer, DJ)! Some venues will offer discounted vendor meals and if they are hanging around, they might have it in their contract that you feed them.

Other vendors who are just setting up/delivering don't need to be fed since they aren't sticking around for the whole event (florist, baker, decorator etc). It's a nice gesture to invite the officiant, but definitely not necessary.

Yes, definitely feed your vendors especially if they're around all day (photographers).

our venue gives us a discounted rate for the vendor meals, so ask your venue about that!

Master

October 2019 Ontario

100% what Daniela said. Many who are staying put it right in their contract that they need to be fed. Our venue has pricing for vendors that is just the meal and no booze.
It really depends on their contract

It's customary (and the right thing to do) to feed them. It is often in their contracts. Most venues offer discounted plates for vendors (ours is about 40% cheaper per plate per vendor )

Frequent user

September 2020 Ontario

Check their contract most of the time it actually states on it that you need to feed them. If not there I would say yes feed them definitely the ones that work through the day like photographer, videographer, DJ. You can ask the venue too if they have discounted prices for vendors. I am not feeding vendors like florist, decor people cuz they just set up and can leave but the others gotta stay.
Related articles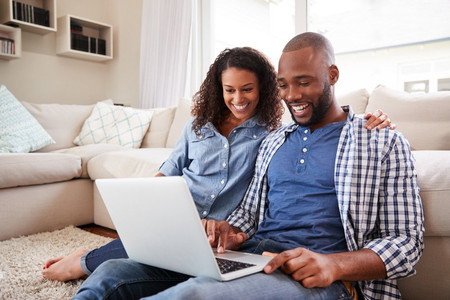 Groups
WeddingWire Article Topics