I am less that 4 weeks away from the big day now, so this past weekend I decided to tackle my DIY wedding favours: 180 bottles of homemade infused olive oils! They were a huge success and I wanted to share!
I made two flavours, so each couple will get one of each; crushed chili flakes & Italian (rosemary, thyme, oregano, basil, garlic flakes).
I bought the bottles online from a distributing company (ULine in Milton), I bought the olive oil in 3L jugs from Costco and the labels off Etsy.
Cost total per person: $2.50
Instructions:
1. Boil oil to 180F
2. While oil is heating, fill bottles with a generous tablespoon of desired spices
3. When oil is ready, pour into an "easy pour" container (ex. large measuring cup with spout)
4. Carefully funnel oil into bottle (note: it is okay if you fill right up to the top as the oil will reduce as it cools)
5. Cap bottles and wipes down with alcohol to remove any excess oil
6. Once bottles have cooled completely, label them.
Favour Tags (example)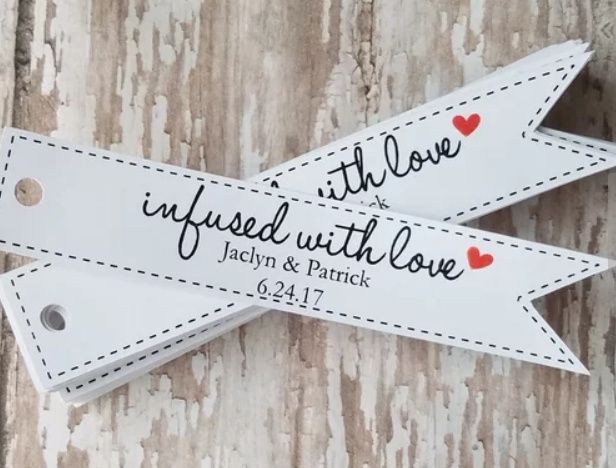 Wedding Favours