Post content has been hidden
To unblock this content, please click here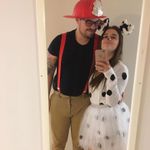 Frequent user
July 2022 New Brunswick
diy Favours
Hi guys! I've been thinking about what to do for favours that won't break the bank. Does anyone have some cheap ideas for favours? Or DIY ideas? Thanks!
Latest activity by Amanda, on February 11, 2021 at 23:50
Beginner

November 2022 Ontario

So we decided not to do favours ... half the people don't take them or never use whatever it is lol.... my father passed of cancer 2 years ago so instead we are going to do chocolates with tag on it...saying we made a donation to cancer society rather then spending money on gifts. 🤷‍♀️ Thought would be a little better then buying something people don't.need

Newbie

September 2022 Ontario

We're planning to go to our farmers market during the summer and get foods to can - beets, pickles, jam and gift out little gift baskets. We're only have 30 people and will give one basket per couple / family.

Devoted

July 2021 Ontario

We are buying ready made soap that we just have to melt down and then pour into our shapes. We are buying some add ins to make the bars orange & lavender. It will cost about $75 for favours for 120 (I'm making extras for family who live in New Zealand and Australia who can't fly down).

Curious

September 2022 Alberta

We're not doing favours. Although they come from a good place, I feel most people forget about them and leave them there. Or if they do take them they don't get used. I don't even remember what the favours were at any wedding I've been to in the last 5 years. If your on a budget I would say skip for sure.

Frequent user

February 2022 Ontario

So many choices....how can you ever choose.

We had potted plants as our centrepieces and those were used as the favours.

Beginner

June 2021 Alberta

We opted to not do traditional favors.. instead, we are doing a candy bar. We will add a cute sign to the table, thanking our guest for coming and to enjoy a treat.

Curious

July 2022 Ontario

We are making little chocolates from moulds of hearts and bells, maybe truffles if I have time to make them and putting them in little boxes, with a thank you note.

Love the Popping by bag idea!

DIY favours are great to save on the cost for sure and would look for packaging template on images to create your own putting any edibles or items wanted to give.


Curious

July 2022 Alberta

View quoted message

It's fun hey? And how cool would it be if someone won big money? Haha

Frequent user

August 2021 Ontario

View quoted message

We are looking at the seed paper too, inexpensive and such a long lasting gift

Frequent user

October 2022 Quebec

View quoted message

That is an original idea, I have never heard that one yet.

Frequent user

July 2022 New Brunswick

Thanks everyone! We decided to get small heart shaped plantable seed paper and customized match boxes!

Curious

July 2022 Ontario

For guest favors, we're planning on getting key bottle openers from Amazon with a note saying "Thank you for being a Key part of our day" or "love is the key to happiness...and the ability to open a bottle". They're inexpensive (some coming in at 60cents/key), a crowd pleaser, and they're practical.

Curious

December 2022 Ontario

Popcorn is cheap, and you could put some in an organza

bag tied with a ribbon and a tag that says "Thanks for popping by" sort of cute.

Newbie

October 2020 British Columbia

My fiance and I are doing up hot chocolate in a bag. Simple but still something all of our guests would enjoy. Good luck with yours!

Frequent user

July 2023 Ontario

Were making cookies, it'll be about 30 bucks all in for the recipe and bags for 85 guests plus its a fun activity for us (my first gift to him was a box filled with cookies lol)

We have been planning a candy bar but with them not allowing buffets at weddings I'm not sure that would even be allowed. If that is the case we will probably bag up some chocolate in a nice bag or box. We have a few chocolate outlet stores in our area.

Master

October 2020 New Brunswick

Edible favors seem to be the cheapest and the most crowd pleasing.


You can get custom cookie stamps on Etsy for sugar cookies, or ask a few relatives to bake you a dozen and have bags for people to pack their own. Candy bars are popular too, I've seen people have a pre packed goodie bag with the bride and grooms favorite treats instead of the self serve option or the classic "mint to be" pun with peppermint patties.
Wedding Star has a ton of favors of you don't want snacks, generally the more you buy the lower the cost is.

Featured

September 2021 Ontario

Bagged candy with a ribbon is always a cheap but fun option.

Curious

July 2022 Alberta

A wedding I attended a couple of years ago had $1 scratch off tickets in an envelope that said "wishing you love and riches from the new Mr. and Mrs." I thought it was a fun idea! Still not sure what we're doing yet.

Beginner

May 2022 Ontario

We will be doing a cookie bar and having our families make a variety of cookies, then we will have plain paper bags (get 100 of amazon for like $20) and we will be stamping them with a custom stamp with our names and wedding date we are getting from esty (around $25). It's something I know people will use and its cheap too!

Newbie

October 2022 Ontario

I was looking at making coaster with our engagement photos on them done with mod podge. Or table placings (name tags or our name and date) on a hexagon piece from Lowe's backsplash turned into a fridge magnet. Good luck and have fun DIY is meaningful 😊

Beginner

September 2021 Ontario

We're doing chocolate covered almonds, buying in bulk. And we'll put around 7 pieces into little pouches/boxes and give them to each guest.
To be honest, I'd rather skip favours all together, but giving away almonds is my FH' family's wedding tradition. So at least it's a very inexpensive option


Devoted

October 2020 Ontario

You could go to the dollar store and get small candles. Then put a thank you ribbon on it.
Groups
WeddingWire Article Topics