Bouquet Set #1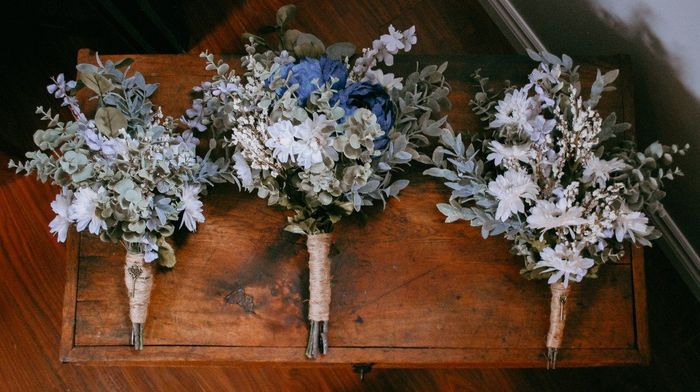 Left: Matron of Honour Bouquet | Middle: Bridal Bouquet | Right: Bridesmaids Bouquet
Bouquet Set #2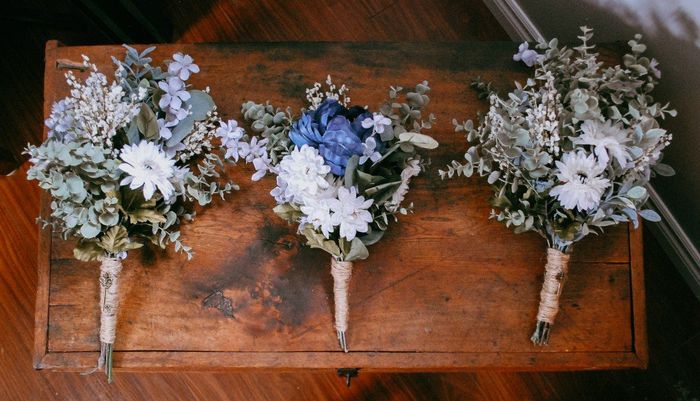 Left: Maid of Honour Bouquet | Middle: Mini Bridal Bouquet (for the toss) | Right: Bridesmaids Bouquet
**Forgive me I have no idea the names of flowers, or technical terms of any sort for that matter but I will try my best to help. We bought 6+ or more of each item, (ie. eucalyptus, little white daisies, purple dogwood flowers etc.) with the goal to make one bridal bouquet and 4 additional bridesmaids bouquets. We bought everything on sale from Michaels craft store for under $150 and still had enough to make 8 boutonnières and 3 corsages (will post pictures of those too). And we still have extras sitting in my closet!
I am super super super thankful for my bridesmaids, I couldn't have done this without them. I had all my girls over for a "bouquet building party". We gave everyone the same amount of floral pieces to work with and a pair of wire cutters and wished them good luck. As you'll see to make mine a little different, we added those large blue flowers to play off of our wedding colours.
Honestly, we didn't have a clue what to do and we all just kind of winged it but it was hard just to be creative without any experience. I seriously underestimated this task but it is definitely do-able. My maid of honour basically built hers and then helped the rest of us build ours as well, we held them as my mom was able to bind them with twine and hot glue, then we were able to trim the stems.
More pictures below but comment if you have any questions and I will try my best to explain! (:
Bouquet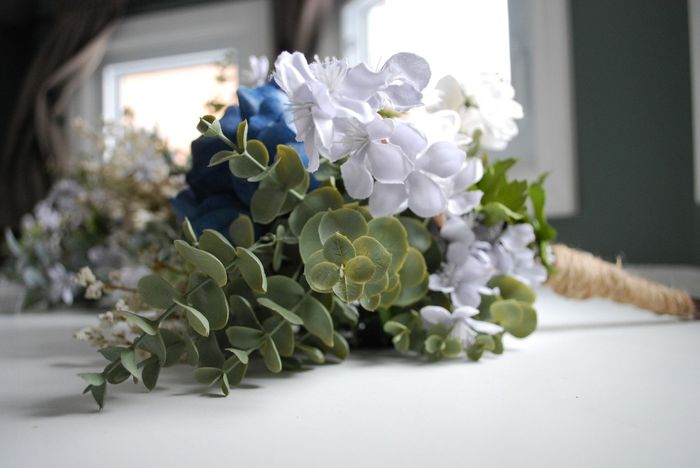 Bouquet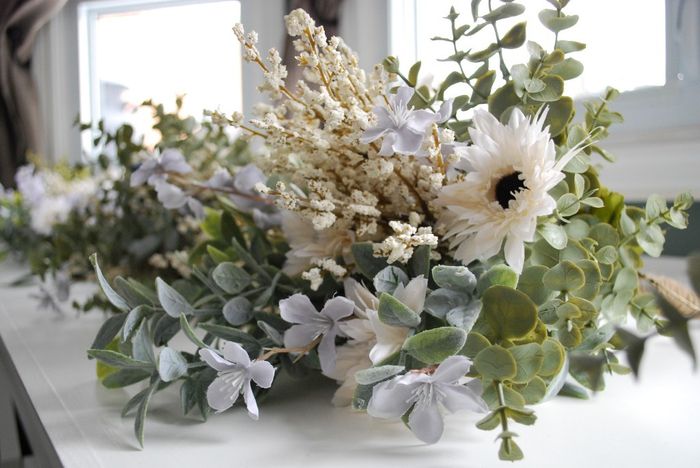 Bouquet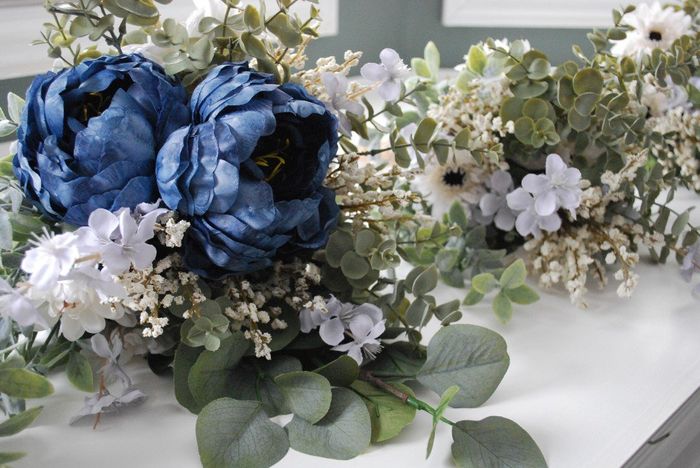 Bridal Bouquet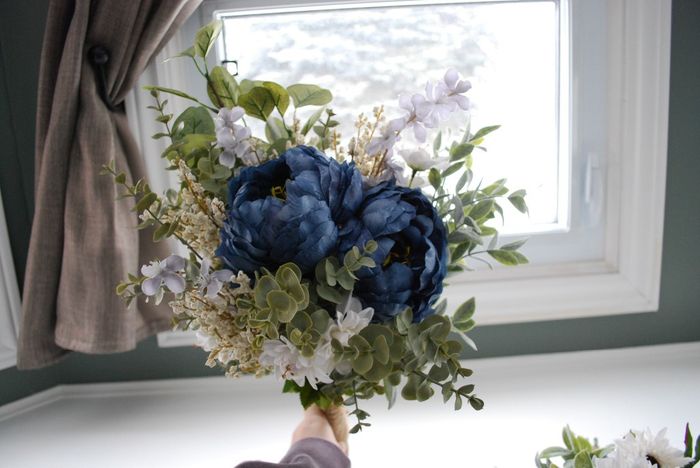 Binding
Toss Away Bridal Bouquet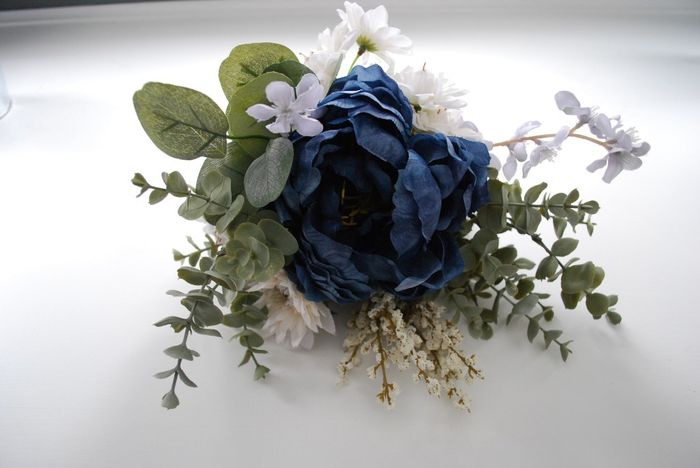 Toss Away Bridal Bouquet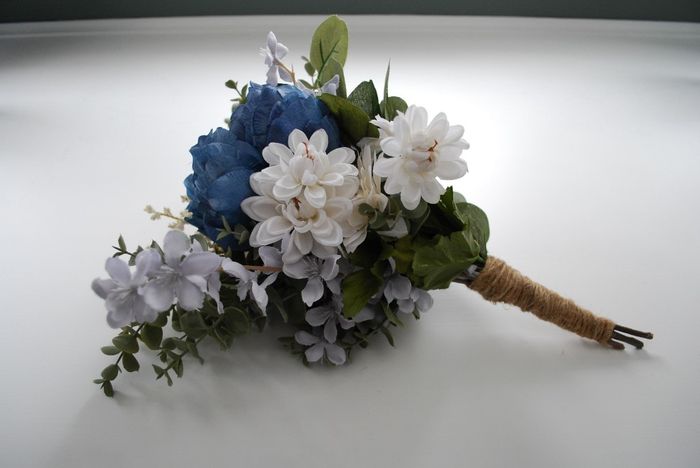 Boutonnieres + Corsages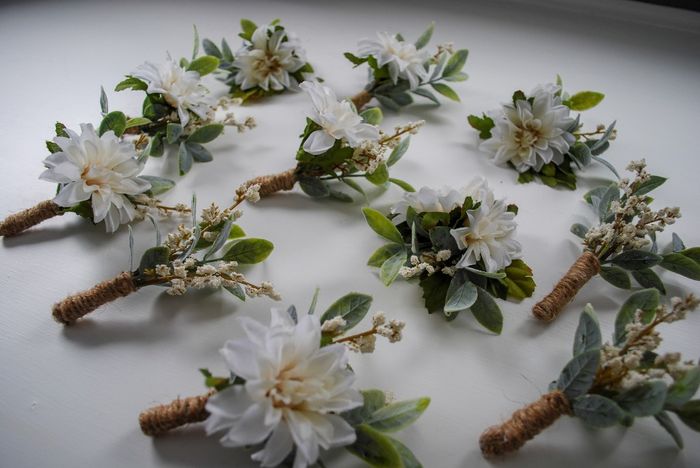 Boutonnieres + Corsages
The boutonnières with the flower is for the groom + groomsmen, the one without the flower will be for the dads and the corsage has the two flowers together.