Hi everyone
I'm after some thoughts on different bouquet options. I can't make a decision! My wedding colours are royal blue with bright yellow highlights. My MOH is wearing blue, carrying yellow flowers. Men will be wearing a blue vest with a yellow boutonniere etc. I know for sure I want some colour in my bouquet with blue and white flowers and would prefer a cascade/waterfall/teardrop shape. I also really like the silk ribbon roses so I'm 90% decided of that for the MOH's bouquet, boutonnieres, corsages etc, but I'm having trouble finding silk ribbon roses in a cascade shape for my bouquet.
This is the shape I like:
Cascade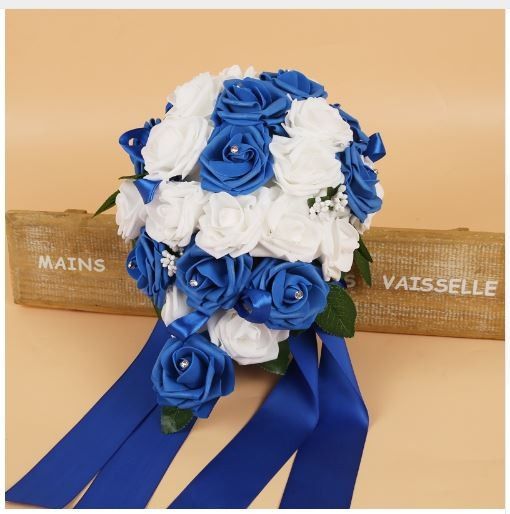 But these are the "flowers" everyone else will have:
Colours
I have found this option with the colours and the shape I like, but a very different style of flower to the rest of the wedding flowers. It's cost prohibitive to get all the wedding flowers done in this style, so it would only be my bouquet that would be this mix.
Mixed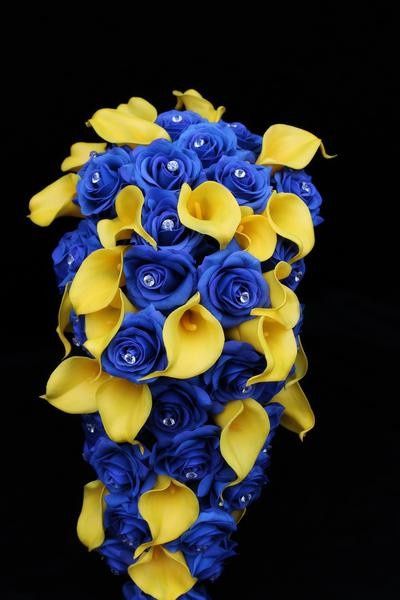 Has anyone ever seen a silk ribbon rose cascade bouquet? Do they even make them? Or should I stick with the cascade options with different flowers? Will it look odd that they are different to everyone else? Or should I compromise on the style/shape for matching flowers?