Post content has been hidden
To unblock this content, please click here
Destination Weddings
Where do we start on looking or booking destination wedding packages flight, accommodations and venues?
Latest activity by Stephanie, on November 2, 2023 at 12:41
Frequent user

February 2024 Ontario

View quoted message

Https://lovevoyage.ca/meet-love-voyage/

She's wonderful!!!

View quoted message

Thank you!

View quoted message

Who did you end up using for the destination wedding planner if you don't mind saying?

Frequent user

February 2024 Ontario

Hi Mimi-Ann
I am getting married in Cuba Feb 2024.
I met a destination wedding planner at bridal show. The resort we are going to is not on her list but she still was able to communicate with them on our behalf and handles contacting airline for group rates etc

WeddingWire Admin

October 2016 North Carolina

Hi Mimi-Ann! You could also look for a destination wedding planner in the area you want to get married, they can help you plan the whole thing!!

View quoted message

Thank you

Would you have any suggestions for travel agencies online?

Featured

August 2023 Alberta

Hi!

So your best bet is to speak with a travel agent. They will handle all things wedding with the resort/venue you decide on, tell you when you should book and also give you and your guests the best group discount rate!

They would have a variety of resorts with photos and pricing at each place you would like to look at.

If you plan on getting married in February of 2025, be prepared to send save the dates February/March 2024 so people are prepared to spend the money to come out to your destination wedding.
Related articles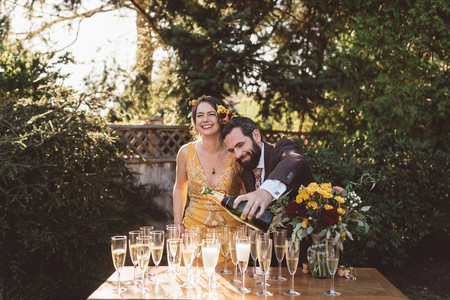 Groups
WeddingWire Article Topics