Post content has been hidden
To unblock this content, please click here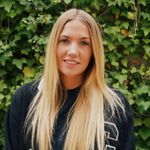 Describe your spouse on your first date
Hi everyone!
First question!
Describe your spouse on your first date!

***
pinterest
Follow >>How did you meet your spouse-to-be?
Latest activity by Sabrina, on June 3, 2017 at 18:25
Frequent user

October 2017 Quebec

Casual but he looked maybe a bit nervous, he tried to be all suave. it worked.

Curious

September 2017 Ontario

He was so sweet and nervous and I am his first girlfriend first everything our date was amazing and romantic and just a great time

Beginner

October 2017 Manitoba

Charming but never talked a lot had the sweetest smile. Opened doors for me reached over took his whipping cream and placed some on my nose and then giggled like crazy

Frequent user

August 2018 Newfoundland and Labrador

Our first date, we drove around st.johns just chatting, went to starbucks and got some drinks it was janurary which was cold in newfoundland lol... and we drove to Signal Hill chatted looking out over the city, and we had our first kiss that night. He was funny and fun to be around, i was so nervous afraid he wouldnt like me. But we had a great night, now 4 1/2 years later we are have everything booked for our wedding

Frequent user

September 2017 Ontario

PG version:

On our first official date he was so much fun and relaxed and we had the best time together. We went to a concert together and then went out for some drinks with friends, then snacks and back to his place. We stayed up all night talking about our past lives. It was truly awesome and we had such an amazing connection.

Frequent user

March 2018 Ontario

Our first encounter was rather odd where he looked very tired and didn't pay for my drink at Starbucks. Fine, I can pay for my own drink but wasn't impressed thinking maybe this guy is not the boyfriend material. On our first "actual" date, he took me out for a romantic dinner. At the end of the dinner, he dropped me off at the car and while I was looking for my keys he ran out of his car with a single long stem rose. To me, this was a big deciding factor to keep seeing this guy LOL

Frequent user

June 2017 Quebec

We went out for dinner. It was very relaxed but I could tell he was nervous!

Devoted

October 2017 Ontario

He was a bit nervous at first but after a few hours he relaxed. We didn't an entire day together , first at a museum, then dinner, then a movie and talking for like 2 or 3 hours in my car in the parking lot. It was fun.

Curious

July 2017 Ontario

Our first date went abit out of the plan, we were supposed to go to a movie but i went to the wrong theater and we missed the movie so we ended up going to dinner and then the movie later in the eavining

Frequent user

June 2017 Ontario

It was an evening in August. We went to the driving range, had some dessert and then saw a movie. It was two weeks before he was leaving for University. The first date was amazing. We were both so comfortable with eachother. We hit it off right away. We've been together almost 11 years now.

Expert

September 2017 Ontario

Our first date was hilarious. We were already close friends, and we were out driving around and went to Wendys for a snack lol! We were young and broke so this is all he could really afford! We laugh about it now and its a good story.

Frequent user

June 2017 Alberta

Our first date was the zoo lights. It was fun and we went with his family. I had known them for a long time. I love the zoo lights. So every years we make it a tradition to go to the zoo lights and even take our daughter now.

Beginner

August 2018 Alberta

First time I met Shannon he was kinda awkward. After 10 minutes or so we wanted up to each other. I loved that he talked like an old farmer and I thought he was really funny and cute

Devoted

September 2017 Saskatchewan

The first time I met him was very awkward. I was so so shy that I couldn't even speak. he was very friendly and tried his best. I left feeling like I'd never hear from him again. our actual first date was a few weeks later, he was so silly and goofy and beyond friendly. I knew right away

Super

August 2017 Alberta

He was kind of quiet but I could tell he liked me because he kept thinking of things we could So the date wouldn't end and he asked me If I had a passport lol I knew he wanted to take me travelling. We went for a ride on his Harley and he wore a shirt that said ****. He really won me over on the second date when he dressed up lol.

Our first date we had was a get to know each other over coffee. I must have left a good impression, we have been together ever since that first date.I wouldn't let him hold my hand or even kiss me until our 3rd date.

Frequent user

June 2018 Quebec

When we started dating it wasnt a cute beginning...Our first "real" date was at the movies and then we went to a festival...i remember he was seeing a girl before me and we met her(well she passed fast in front of us) and she started texting him that he was an jerk and he never loved her ...it was funny cause for what I know he saw her a couple of weeks and left when she told him she was married 😂😂

Expert

November 2018 Ontario

We had a rocky start to our relationship. but our first date was ordering pizza and watching a movie at my place. we were students and it was nice.
Groups
WeddingWire Article Topics