My bridesmaids' dresses arrived and we absolutely love the lavender shade we picked! (The original colour palette was royal purple for the bridesmaids and a jewel-toned turquoise for the groomsmen).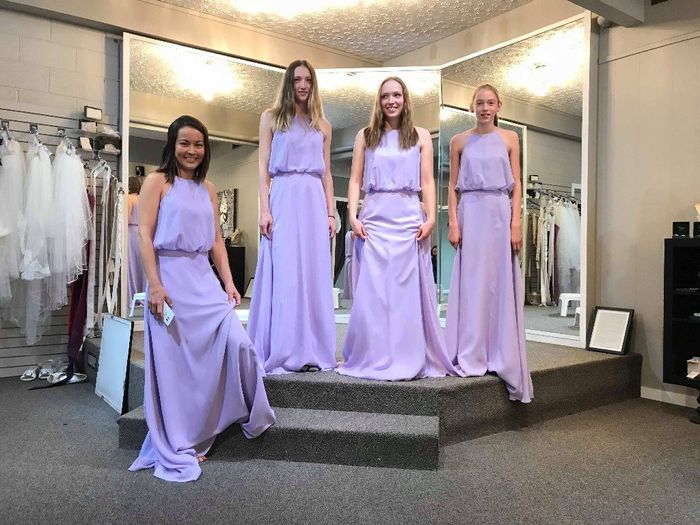 The guys were going to wear black shirts and trousers, with turquoise ties, and my FH was going to wear a turquoise vest with an ivory tie. But the place where we were going to rent the menswear from said that the colour for the guys had to match the bridesmaids' dresses. Fine.

So I went back in today to order the black shirts and trousers, but with purple ties for the groomsmen and a purple vest and ivory tie for my FH. Now they tell me that my FH's vest can't match the bridesmaids' dresses and I need to pick another colour. But what colour should I choose? Ivory vest with a purple tie? Go back to my original plan and order turqouise? Choose another colour entirely? HELP!!!