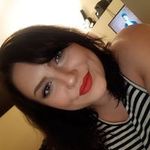 Newbie
October 2020 New Brunswick
Clueless
My fiancé and I have been engaged for a while. We have a date picked out but, that ispretty much it. Can anyone help with advice?
Latest activity by BunnyBride, on September 16, 2019 at 17:41
Super

August 2022 Nova Scotia

First, congrats on getting engaged!

I would get a budget in line first and a general idea of theme or feeling. That's going to determine or impact a lot of other things (decor, number of guest, etc).

First thing I would recommend to check off the booked list is a venue. When trying to book vendors, the first two things they ask is when and where for estimates or to book. You also will know what the venue does or doesn't allow as some will only allow certain other vendors or do their own food. There are some weird or determining restriction out there from no fake flowers, no kids, etc.

Expert

September 2020 Ontario

I would say budget and guest list would be the next items as a couple people mentioned - but if you want something fun to do together, start looking at inspiration together online (Pinterest or here!) and see what colours and themes you like

Master

August 2019 Ontario

It's great that you've picked a date, and your next steps should be budget and guestlist. Come up with an amount of money that you're both comfortable spending (and if you currently don't have that money set aside, come up with a strategic plan on how you intend to save it up), then create your guestlist. Your guestlist can be divided up into "A-List" and "B-List". The A-List are those people you could not imagine getting married without, while the B-List are secondary people you'd like to invite, but are not people who you couldn't get married without.

The general rule of thumb regarding how much of your budget you should allocate towards your venue is around 50%. If you find a venue that is all-inclusive, then you can divide 50% of your budget by your guestlist, and you come up with how much you're prepared to spend per person.

After all of that is done, then you can work on the other details of your wedding planning! Also, sorry if I rambled on there lol.


Make a rough guest list and then contact venues you like to see the pricing/whats included, then contact an officiant, get a decor lady, hair and makeup lady, a dj, a dress and a suit!

Super

October 2019 Ontario

Congratulations on your engagement! In terms of your next steps, I'd start with determining how much you're able to or willing to spend on your wedding before diving into creating your guest list as the two are heavily dependant on one another.


Devoted

October 2021 Alberta

If you need anyone to talk to you can send me a message id me glad to help you out

Featured

August 2017 Ontario

Congrats!

Your at the right place for advise from others who can help you out any way possible.

Your next step would be to figure out a guest list and budget of cost for hall, food and bar. Open bar vs. cash bar depend if you want can afford to let your guests drink all night or save on the cost and let your guests come prepared with money.


Curious

September 2022 Ontario

Congratulations!

I would figure out your budget and add your date into Wedding Wire so that the checklist will form. A good idea might be to make a Pinterest account, or something similar, and start looking at ideas. But budget is definitely number #1 and from there you can start to look at venues or think about where you would like to get married.

Master

October 2019 Ontario

I would figure out a rough guest list and budget next, so then you can visit different venues that'll fit your price range and guest list.

Also Wedding Wire has great guest list, budget and checklist tools that I found really useful!

Devoted

September 2020 Alberta

Perhaps set the date here on WeddingWire then it will give you a checklist on where to go from there

Top

October 2019 Manitoba

Congrats on the engagement and welcome to the WW community!

Next up (IMO) would be to figure out your budget and then find a venue according to that. You also have to make a rough list of who you absolutely want at the wedding for a rough number of people you will have.

For me and my FH we knew we wanted 250 people min. so that ruled out some venues and then we set our budget at $20,000 so our list of venues were smaller to look through!

Master

October 2019 Ontario

I would go with venue next. Having a date picked is amazing, but you also want a venue that has that date available so things could start coming together! As Becky had mentioned, a guest list will help with the size of venue you need. The list does not have to be concrete, but just a general idea for vendors.

From there, I worked through the list that is on Wedding Wire, and that has helped me a ton with the big things. What vendors do you really need/want, and which ones could you do without.

I think looking into vendors and their pricing would give you a better idea of the budget that you would need based on their pricing.




Expert

September 2020 Ontario

Budget was the first thing we started to talk about because that helped determine size, venue, etc! Then I started sending him pictures of what I like and I use Pinterest ALOT. If you just search wedding you get all different kinds of ideas for themes, colours, everything under the moon 😁 happy planning girl!

VIP

September 2019 Ontario

I would talk about guest list or size you would want- this will help you figure out a venue based on the number people you have. Don't forget to consider vendors in your max. Then I would move onto figuring out vendors. These are people you should book asap! Specially photography, makeup, hair, catering is huge one, etc. After that I would figure out your decor and your wedding party or if you want one. When considering venues, ask if they have a coordinator, prefered vendors, any rules or limitations, in general for a contract to look over. I didn't do a place that included all of this so it was up to me, there are places that do it and are amazing, more money but in the end might not even be because they include everything you need including set up.
Groups
WeddingWire Article Topics