Well! I started trying on dress this weekend for the first time, and while I didn't find "the one" I was able to narrow down the styles I know I like/ don't like.
I'll spare you ALL of the pictures, but I wanted to share a few, and see what the ladies (and gents?) at WW think of the direction I'm heading in.
First dress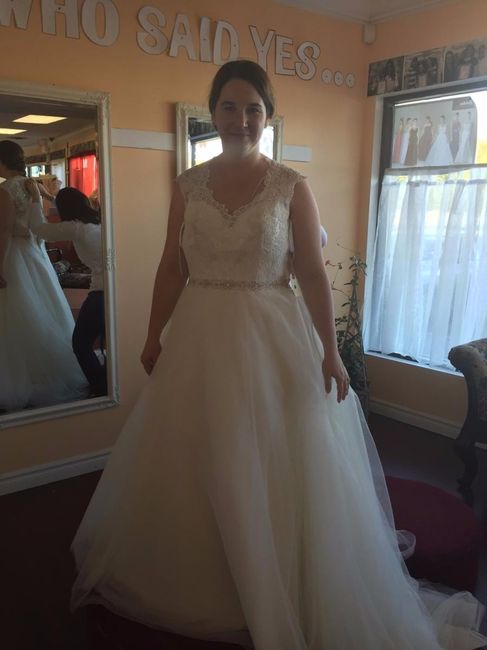 Disregard my dear friend holding the dress in position- we had a struggle with the clamp and the stylist had wandered away for a moment. I love the top/neckline and lace of this dress. After trying on some strapless dresses I also decided sleeves of some sort are imnportant to me too. I didn't like the tulle skirt, it was nice and full, but too "light" I felt like cotton candy!
Short Dress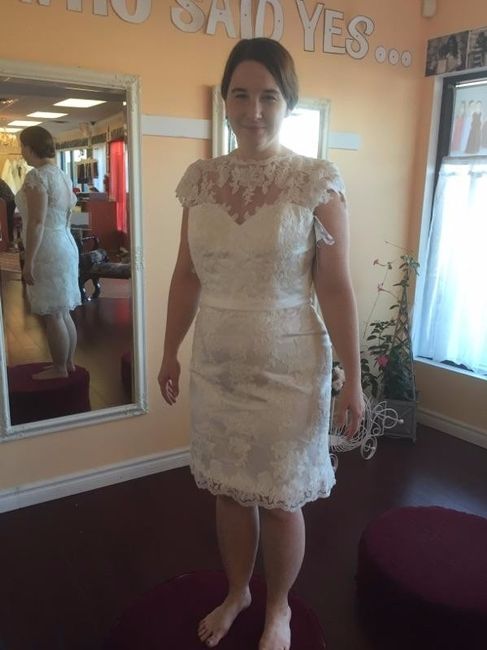 Again, like the lace and top- but this was one of the dresses that proved to me wanted A-line for sure. the body hugging and straight kids just don't suit me. I was also surprised that I wasn't crazy about the shortness of this dress. My "dream dress" is this length....so now I'm less sad that it isn't available in canada!
Tea length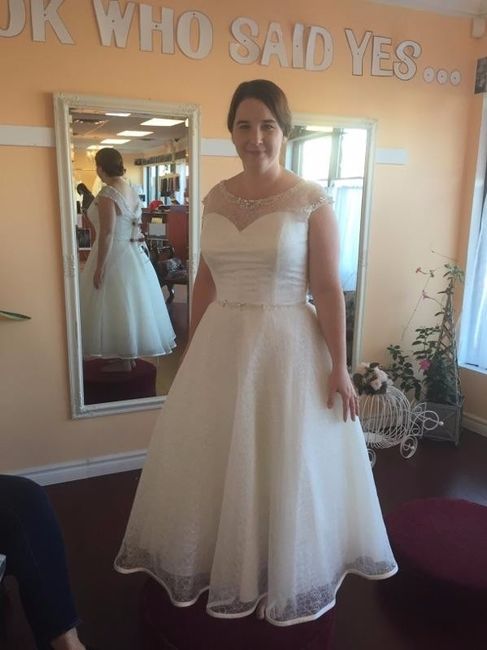 Tea Length Back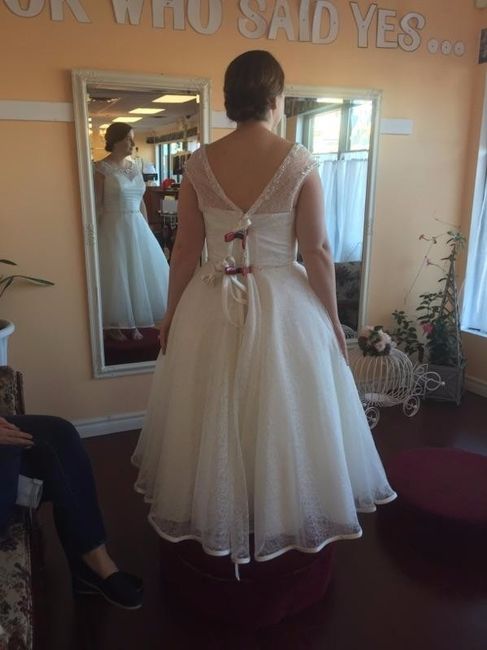 Finally- the closest this shop had to my ideal. I LOVE the tea length, the waist, the amount of flare in the a-line, and the style of back was nice....but no beautiful lace. So this wasn't "the one".
But at least next week I try another shop, armed with the knowledge that I am on track!
Feedback? Ideas? I wanna hear 'em