Post content has been hidden
To unblock this content, please click here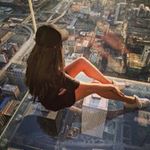 Beginner
August 2022 Ontario
Ceremony - 5pm - Hair and Makeup Timeline
My ceremony starts at 5pm. I have 6 bridesmaids and the bride getting hair and makeup so 7 total. We have 1 makeup artist and 1 hair stylist. The photographer is coming at 1:30 and the limo is getting us at 3:20 and we will arrive at the venue for 4ish for a 5pm ceremony start time. What time should hair and makeup start? Thanks!
Latest activity by Lisshaa, on September 8, 2022 at 18:00
Beginner

September 2023 Ontario

A tip from a make up artist! I do make up on the side from my full-time job and if you're doing a full glam or wedding glam it usually takes about an hour for hair depending on the style if you're doing curls or updos I would give about 45 minutes to an hour especially if you're not washing your hair prior to the appointment [if the salon is doing a wash and blow] I suggest you start around 5 AM in the morning that gives time for one person to be getting done make up and the other to be getting done hair and giving each person an hour to finish. You can always inquire with your make up and hair artist of how much time they would need and then backtrack that time from 130. Do you keep a note that if you want your photograph or to take a few pictures of your bridal party getting ready to keep that in count and to go over 130 by an hour.

Curious

August 2022 Ontario

My wedding is at 1:30pm and I have 2 MUA and 1 hair stylist and we will be starting as early as 7am.


The recommendation is to ask each vendor how much time they need per person and back track from there, allowing time for them to arrive and set up as well as a buffer after they are finished to touch you up and pack up to leave.

Featured

September 2022 Ontario

I have 6 of us getting ready and limo picking us up at 3;30 and we are starting at 8:30am. my stylist said it'll also take 45 mins per person and an hour for the bride. So I would probably start at 7;30am. With that being said my MUA said that if i had 7 or more people to get ready she would need to bring an extra person so i would definitely confirm that your stylists are not bringing an extra stylist to help!

Beginner

August 2022 Ontario

View quoted message

Yes, I know for sure it's only 1 stylist and 1 makeup artist. It's all I booked for. My girls are getting really simple hair styles. They said they need 45 minutes per person.

Featured

September 2021 Ontario

Did your hair and makeup person actually confirm one person per item when you have that many people? I would check with them because they typically bring extra hands when it's a big group because they likely have other events they need to work so they don't want to be stuck with one group for a full day. 45min to an hour per person is typical for both services so if they are actually only bringing one hair and one makeup person, you'll have to time it accordingly. Don't forget to factor in meal breaks.

View quoted message

No ours was at 2:30 but we had way less people to get ready...you'll be the last person they do but they'll set your hair earlier and do touch ups right before you leave....she started mine at 7 my mom and everyone else came for 9. I'd definitely ask her how much time she thinks she'll need

Beginner

August 2022 Ontario

View quoted message

Did you have a 5pm ceremony start? I don't mind starting early I just worry hair and makeup will be ruined by 5pm lol.

I needed to be done at 11:30 (was slightly late) but we started at 7am. I had myself (hair and makeup) my mom (hair and makeup) my daughter (hair) and mother in law (hair) with one person doing the hair and makeup. I asked her what time we would need to start.

Featured

September 2023 Ontario

Since you have a large number of people and depending if hair and make up are bringing back up I would Highly speak to them to see what their game plan is for the wedding day, this way you both can plan out your day.

Featured

August 2022 British Columbia

I would talk to your hair and makeup people
They will know the best times for you


Devoted

October 2022 Ontario

Your hair and makeup vendors should let you know how much time they need per person as it'll vary. My makeup artist needs 1 hour per person

Featured

May 2022 Alberta

View quoted message

I think 8am would definitely give you a decent amount of buffer time

Beginner

August 2022 Ontario

View quoted message

Thank you! So do you think an 8am start time makes sense?

Featured

May 2022 Alberta

Both my hair and makeup artist said they need about 45 mins pet person. So that's just over 5 hours to get ready. Personally I'd give 6-6.5 hours just to have buffer room if anything goes wrong.
Groups
WeddingWire Article Topics