Post content has been hidden
To unblock this content, please click here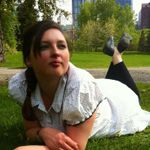 Newbie
October 2020 Alberta
Budget saving
What are some ways you are saving money with planning your wedding?
Latest activity by Erin, on April 28, 2018 at 18:00
Super

September 2019 Ontario

I'm DIYing as much as I can. I also opted for a long engagement so that I could take my time, shop around, and find the best options for the best prices. I bought my dress off the rack, I'm getting married out of Toronto, all my flowers will be silk, and I'm using all my connections to get a few deals - my friend designed my save-the-dates a d invitations, my uncle is letting us get married at this golf course, and my sister's boyfriend is a DJ. My fiance also has a cousin who will do my hair and makeup.

I know it's a bit unfair and not everyone has connections like that, but someone you know will most likely happily do something for you for your wedding! You just have to ask!

Super

March 2019 Nova Scotia

We set what I felt was a decent budget but when it came down to it we wanted to save as much as possible. We are getting married in March so that will save some. We also chose a reception venue that didn't have a rental fee we just need to use them as the caterer. I am going to limit the amount of flowers, we may even make our own bouquets. I will make non-floral centrepieces. Our venue includes some decoration and is a historic site so its absolutely beautiful so that will save on decor. I will watch for sales for dress shopping. We will have a cash bar, open bar will be way to costly. We also wont be doing cake, we will probably do a DIY dessert bar. All other vendors we will shop around and consider cost but definitely value and what we are willing to spend more on.



Curious

October 2018 Alberta

I watched for the sale at David's Bridal and made sure I booked an appointment for the sale. Saved hundreds just by picking the right day to look at wedding dresses.


Simple things where we can!

We are both very strong in the graphic design department so we will be designing everything ourselves! And then where I work I will be getting most things printed for free (invites/rsvp/thank you's) as well as envelopes.

Doing a bunch of DIY stuff for the decor! Got a bunch of stuff from the dollar store and are going to spruce it up for the wedding! Gold spray paint honestly can make anything look classy haha!

Locations are all super close to each other so travel things will be easy too!

Everything helps!

Devoted

August 2018 Ontario

Skipping stuff I feel that's unnecessary like a limo, engagement party, got bridesmaid dresses at Le Chateau for under $200 each, using our backyard for the reception so we can concentrate on food and decor. Skipping the bachelorette party unless my sister wants to plan and pay for it

Frequent user

October 2018 Ontario

View quoted message

Yes $99, regular price over $700....Davids Bridal clearance sale

Frequent user

October 2019 Ontario

View quoted message

Found your dress for $99!!! Woah!! That is so awesome

Frequent user

October 2019 Ontario

I think every bride tries to be cost savvy in one way or another, personally this will by my list:

1. A coworker does graphic design and has offered to making our safe the dates/ invitations/ website/ and stickers for the wedding favours (this alone is such a huge cost saving!)

2. My FMIL has always dreamed of doing the flower arrangements for her sons wedding. I'm assuming that means she will absorb the cost

3. Someone in our extended family's family is an officiant so I'd like to use them

4. Our entertainment is either a friend of the fathers (if we do a band) or a coworker of mine (if we do DJ)

ita a pretty decent decent list if you ask me

Devoted

July 2019 Alberta

Majority of my decor is diy and also I am selling things that we aren't using. It's a simple way to cut costs.

Frequent user

October 2018 Ontario

Simple buffet style dinner...beef on bunting, potatoes and salads.
Small cake for us to cut, cupcakes and cookies for guests
Cash bar
Found my dress for $99
Ordered men's vests online
Bought bouquets and some decor from swap and sell page
Doing own decorations
No limo service

Frequent user

June 2018 Ontario

We're foodies and I love flowers, so rather than budget on those we chose to have a small wedding with our nearest and dearest rather than invite extended family, more distant friends and coworkers etc. With 60 people, we can afford higher end (delicious!!) food, an open bar and some other perks. It's all about your personal priorities.

Devoted

October 2018 Ontario

All our decor is DYI. Not getting a florist, but making my own bouquets. Got a second hand wedding dress - jut have to pay for minimal alterations and cleaning. DJ and photographer are acquaintances and are giving us a deal. we cut down from 4 course meal, to 4 course meal (cokctail was already included). We're doing cash bar. It's on a Friday and off-season (although apparently that didn't affect our venue cost). Our guest count is small that too is a huge money saver.

Master

August 2019 Ontario

Our major cost-saving is getting married on a Sunday.


Curious

October 2018 Alberta

We are getting married on a Thursday instead of a weekend. I bought a brand new wedding dress - Second hand and saved a pile. We also asked the caterer if we could get a deal on kids plates rather than paying for all adults. We are doing a toonie bar. I bought near all of my decor second hand as well. We are also DJ'ing the music ourselves. I scaled down the cake - single layer with cake pops for the guests. I also am only doing a chocolate rose and candy dishes on the table as opposed to wedding favors. These are some of the ways we are cutting costs. My bridesmaids dresses are from the bay and they paid just over$80.00 tax in


Frequent user

December 2018 Alberta

Are venues free since I'm in the military there is a place on base that they'll do the reception for free they provide all the chairs all the tables they have a DJ system already put in they have a light show background tablecloth everything is pretty good deal, are foods only coming to 35 3700. I got my dress at sample sale is an $1,800 dress got it for $300 and it's gorgeous more than I ever thought I would get.
We also are getting married in December to which all the other rates that we have to buy is cheaper.
Just trying to find a good place for wedding invitations now and of course the DIY decorations for the reception and the ceremony

Super

August 2018 Alberta

Figure out what type of wedding you want. Are you going with something simple, or something a little more elaborate?

We went with simple. We're getting married at a gardens where we will have no decorating or any set up/tear down to do. We had to pay more because of 2 locations, but we saved on decor and time. And our reception is at a beautiful community hall so again, very little decoration and we are self catering. So we are saving a lot of money there.

I am also going to 2 weddings in the next 2 months, one is a backyard bbq wedding, the other is a fully catered banquet hall wedding.

You have a vast amount of choices to decide what you'd like for your day. It's all about the type of wedding you want. And all the decisions you make along the way.

British Columbia

Major ways to save $$$:

- Time of year (off-season rates)
- Amount of flowers (I'm only doing bouquets, using non-floral options for tables)
- Amount of decor (try and pick a venue that's 'pretty' on its own)
- Your dress (don't go designer if you don't need it, save a couple thousand dollars)
- Cash bar/toonie bar vs host bar (will definitely save thousands)
- Vendor options (photographer, dj, photo booth, etc) - Shop around, find that perfect balance between cost and value
- Cocktail hour (if you're not opposed to doing a first look or photos beforehand, you can arrange your day to not need a cocktail hour, which saves money on drinks & food)
- DIY projects (try and do signs, centrepieces, favours, backdrops, etc as much as you can on your own)
- Eliminate the frills (if you're not dreaming of a photo booth, or 5 tier cake, don't do it)

I've pretty much gone with all these things, and we are still sitting at almost $20K for a 115 person wedding in January.

We found an affordable caterer. We're doing daisy bouquets, which are much cheaper than roses. We found a photographer at the beginning of her career, so she does not charge much. We're not having any alcohol. We're DIYing much of our decor. And we're getting married at a summer camp!

We went with real flowers rather than faux which turned out to be cheaper! We also are having a cash bar.
Groups
WeddingWire Article Topics