Post content has been hidden
To unblock this content, please click here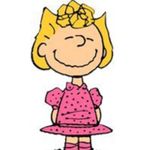 Beginner
August 2021 Ontario
Bridesmaids-day of Wedding
What did you do for your bridesmaids day of in terms of a "thank you" gift? Did you pay for their hair and make up?
Latest activity by Katelyn, on October 2, 2019 at 11:21
Super

October 2019 Ontario

I did different gifts for everyone. I paid for MOH's lashes. One BM got a giftcard for a local spa, one got a homemade painting. And they all got infinity knots. For groomsmen we bought video games for 2 of them, expensive wine for another, and a ton of school supplies for the Best man.

VIP

September 2019 Ontario

I did hangers- I bought a ten pack from winners on sale for $10, got a paint pen and wrote their name, title, date.

Ordered silk robes off Aliexpress they had flowers and navy blue $7 bucks each

Necklace from walmart $12- they were really nice

Tumblers - name, title, date and $15

Did the craft bags in the color of my theme and had vinyl put on with their name so new whos bag was who's lol

I bought them luggage tags, nail polish, sunglasses and jewelry plates. i wanted to something special for them that they could take home. i find people paying for hair and makeup is just like "hey look good for my wedding" i duno thats just me tho! i wanted them to have things that they can take home and feel appreciated for helping me.

Master

August 2019 Ontario

I paid for their hair and makeup lol. It seemed like a fair enough gift that my one MOH (only had one person with me) seemed to enjoy


Super

September 2020 Ontario

I'm paying for their hair in addition to some smaller gifts - maybe a home spa kit of sorts for relaxing afterwards. Maybe a flower.

Master

October 2019 Ontario

I'm gifting them with a endless knot bracelet, a mirror compact with our date engraved on it, fuzzy socks for getting ready, and a large tote bag to carry everything in. I'm also writing a sentimental card and I paid for makeup and hair deposits.

Super

September 2019 Ontario

I paid a deposit for the total of the makeup, so SOME of their payment was covered. I also bought them all small gifts (a small personalized tote, a candle, and a grow-your-own flower kit). The wedding party was NOT required to purchase gifts for us (although some of them did anyway), and we also are renting an Airbnb for both sides so that accommodations will be cheaper for everyone.

Master

October 2019 Ontario

I an paying for their hair and makeup. Then also got them personalized water bottles. And "bridesmaid" hair elastics. Just something simple that they would use later

I'm not 100% sure what to do for my MOH I only have one in my bridal party. She really doesn't trust anyone to do her hair and last time someone did her hair for a wedding she ended up taking it out and redoing it (it did look much better). Not sure she would want anyone doing her makeup either. I do know that I want to get her one of those scent perfume boxes so she can select a perfume of her choice. I may pay for her dress as well.

Expert

February 2020 Ontario

I'm paying for their hair, and I got them earrings to wear on the day of. We also did proposal boxes with robes.

Top

October 2019 Manitoba

I plan on letting them choose what I get them - my offer is for either nails & eyebrow threading or waxing (full brazilian if they want)! Might as well be something they want so those were the top things they had interest in.

View quoted message

That's awesome

Super

October 2019 Ontario

View quoted message

Oh yeah I also got robes and proposals but it was more of a here's a necklace or here's a new videogame.

I'm a little different because my bridal party is my sister as my MOH and that's it. I bought her dress, paying for hair and make up and did a proposal box with a robe, hanger, candy, a Sephora gift card and a card.

If I had more girls, I'd probably do a proposal box again and pay for hair and make up for each.

Super

October 2019 Ontario

No I bought them endless knots and an extra something spending on the person. I tried to make it a little more sentimental.
Groups
WeddingWire Article Topics