Post content has been hidden
To unblock this content, please click here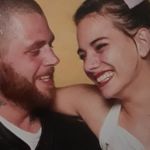 Curious
November 2020 Ontario
Bridesmaid Dresses
Hey debating if I should have my bridesmaids in the same dress in my wedding colors Red, Yellow Green and Blue (Harry Potter Theme) or different dresses that suit the houses any ideas
Latest activity by Samantha, on August 31, 2018 at 16:22
Curious

November 2020 Ontario

View quoted message

This is what I am thinking

Curious

November 2020 Ontario

View quoted message

They are all gonna be in Hogwarts robes for pictures so you won't see their dresses

British Columbia

View quoted message

I will say first off, whatever you want, you should do. Ultimately you need to be happy with your choice. It is your wedding.

However, if you want a 3rd party opinion, I personally think 4 different dresses in 4 different colours is much much much too busy/distracting. I'm more prone to more subtle integration of wedding themes... by colour palette or plays on traditional decor with your theme... not too gimicky or over the top...

I understand what you mean about how "personalities" or characters of different houses wouldn't all wear the same style, but when it comes down to it, they aren't characters, they are your bridesmaids.

Harry Potter is still going to be a classic in 20, 30, or 40 years... so I looove the theme idea, but you may look back at the photos and regret not going for a more classic look.

However, if it's your dream, and you love it, go for it. As you plan, you may find you change a few ideas, or adjust, but ultimately you should just feel happy and confident of your choice!! Good luck!

WeddingWire Admin

May 2015 Maryland

OMG this is an amazing idea! I'd love to see the same dress in four colors, I think it would look awesome!

Curious

November 2020 Ontario

View quoted message

I want to do something like this for all of them but I tried finding that dress in all four colors but couldnt

Curious

November 2020 Ontario

My yellow lady is dark hair and skin she is still cacaison but darker skin tone than any of my other maids I already thought of that lol she is about my skin tone i look great in yellow

Curious

November 2020 Ontario

View quoted message

This picture

Curious

November 2020 Ontario

View quoted message

I was thinking kinda like this because each house has it's own characteristics like a slytherin wouldn't wear something a Hufflepuff would

View quoted message

Oh I love the second picture so much! The dresses are amazing! I love the colour selection more as well.

British Columbia

Do you have exactly 4 bridesmaids? If so, you could definitely pull it off. OR, go for a neutral colour? Silver or black? Then have them have a sash/belt in the colour... That way there isn't one girl "stuck" with a yellow dress... Although maybe one of your girls can totally pull it off, in which case, go for it.

I would say if you're gonna do 4 bold colours like that, make sure they are all in the same style dress. David's Bridal would probably be best, because you'll have a big colour selection to narrow down your exact shades you want. You also don't need to go Crayola colour bold, it can be a bit more whimsical/soft colours, but definitely in the red/blue/green/yellow shades.

SOOOO... I did a little mock-up for you... Because I really wanted to see what it would look like... Haha. My girls just got there dresses in the past week, so I've been in David's Bridal 3 times in 10 days. I also have a winter wedding, so I went with something a little more seasonally appropriate.

Also, one's with the yellow colour... but your 'Hufflepuff' girl, could also wear black... Which would look reeeeally sleek with these dark colours.

The second set of dresses is one of my girls dress. It's super cute, with pockets and a slit. The charmeuse bottom is really nice/classy for winter.

R G B Y

R G B Bl




Top

October 2019 Manitoba

View quoted message

I would say the same style of dress (like maybe the same length and sleeves/caps if there are).

I think either having them the same or different would work! BUT, I like the idea of having them in the same dress and different colours only because then it looks more on purpose and not like they just picked a random dress to wear.

Curious

November 2020 Ontario

View quoted message

Same dress or different

VIP

November 2019 British Columbia

I personally think that would be awesome, but only if you have bridesmaids that can pull off the colours. Mainly the yellow! Red, green and blue are quite easy to work with when it comes to suiting people but yellow is less universal and flatters darker skin tones.
Groups
WeddingWire Article Topics