Along with keeping your hands busy when walking down the aisle, wedding bouquets help tie together your wedding design and decor!


Will your bouquet match your bridesmaids? Or do you plan on using different color tones and flowers in your 'maids bouquets? Will your bridesmaids carry a slightly smaller version of your bouquet, or differentiate between them in another way? Have you decided on real or artificial flowers?
Let's show everyone what your inspirations are for your big day and if you already have your bouquets, let's show them off!
My bouquet and my MOH's bouquet have all the same flowers. My MOH's is slightly smaller then mine. I've gone with artificial flowers instead of real flowers. The flowers that I picked are Cali Lilies, Anemone Flower, Berries and Leaves.
My Bouquet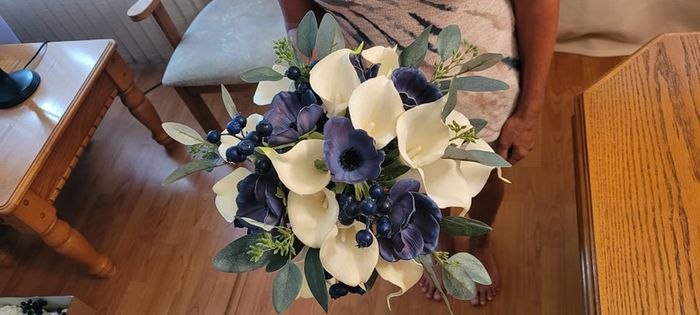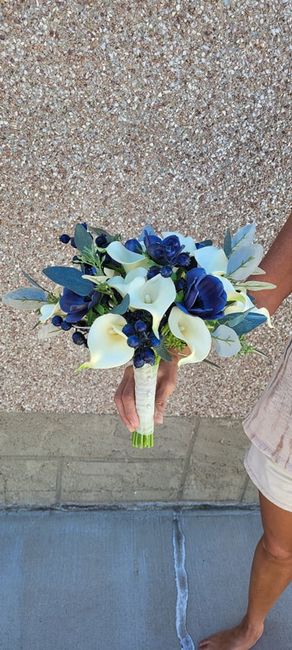 My MOH's Bouquet