Post content has been hidden
To unblock this content, please click here
Frequent user
September 2018 Saskatchewan
Booking a photographer
I know most photographers ask for a down deposit but how would I know they just won't take my money and run? I have alot of trust issues with stuff like this.
Latest activity by Tasha, on February 13, 2017 at 22:59
Frequent user

September 2018 Saskatchewan

Thank you so much everyone. I will to make sure to read the contract a bunch of times. If she does run then I will go to small claims. Been there before.

Expert

August 2018 Ontario

Also, and this is absolute worst case scenario: if you have a clear contract and they still screw you over you should be able to litigate the situation with relative ease. Small claims is super duper easy these days and (in Ontario at least) covers claims up to 25k.
I mean, it would still suck but you'd have the law on your side at least.

All others are right- contract is so so key.

Read that thing 50 times before you sign it, and ask questions if anything is unclear. You can have things added/ edited based on what you discuss, just get it alll in writting! Don't assume anything, and if a vendor says they can do something, have that added in rather than trusting them to remember months from now.

This applies with any vendor, and covers you if they do leave you high and dry. There is a level of trust that goes with deposits, but if you have good refereces and a strong contract, you will be OK.

Wedding insurance could also help, but it might be an extra cost you don't want.

Devoted

September 2017 Ontario

This is all good advice. I felt the same way when I was booking my photographer - well, actually I didn't at first and then everyone else made me start to worry. Since we couldn't meet in person right away, we talked over the phone and she was super nice and genuine and after that I didn't have any more qualms. I even said to her "I just needed to know you were a real person!" It's unnerving to give a lot of money to someone you have never met and I think most vendors understand that.

Agreed with all this advice and also NEVER give anyone a penny without a signed contract first!!! If a vendor wants a payment before a contract, RUN! And ALWAYS get a receipt for any money paid... pretty much just make sure you have a paper trail for everything

VIP

November 2016 British Columbia

Almost all of your wedding vendors will require a deposit and some of them will require that the balance be paid before the wedding itself. A few might have you pay the day of the wedding. Our balance for the videographer was due a week after the wedding but the rest of our vendors were all paid by then! Like everyone else said, make sure to check reviews and feel free to ask for references so you can talk to their past clients personally if you want. Also make sure that you have an ironclad contract with them that clearly states what happens in case of cancellation on both your part and theirs. God forbid if they were to take your money and run, you would have a contract to fall back on if you had to pursue them legally.

Make sure the photographer is reputable and have been around a while. I agree with others , check the reviews. I am worried with all these cash deposits as well but there is always a bit of a risk. You could also get wedding insurance to cover yourselves for situations like this as well. I try where ever I can to pay with credit card as at least some of the credit card companies give you some protection.

Make sure then when you're booking with any vendor that you read all of the reviews, get in touch with people who personally know the vendor and then ensure that you get a contract in writing stating what they are offering you for their day of services, what happens if they are unable to make it, how much the deposit is and how much is still owing afterwards, etc. Good luck!

Devoted

September 2017 Quebec

Find a reputable photographer who has a lot of customer reviews and make sure you see samples. This is their business and their career, most will take care and won't do that.
With weddings, you have to put trust in other people. Usually it is a 25-30% deposit when you book them.
Related articles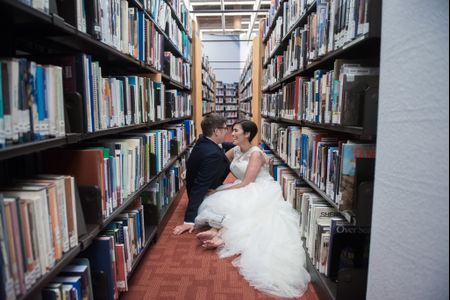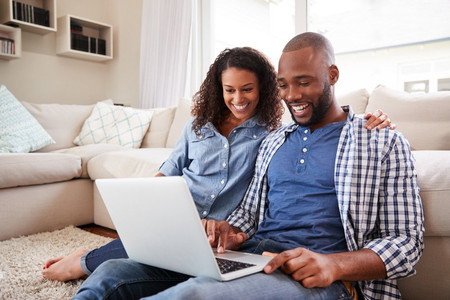 Groups
WeddingWire Article Topics