I had my wedding hair trial recently and we had some trouble securing my headpiece to my half up half down hairstyle. The headpiece wouldn't stay put with bobby pins at the ends. The headpiece is about the same length as a headband, so it stops a few inches past my ears (see photo below).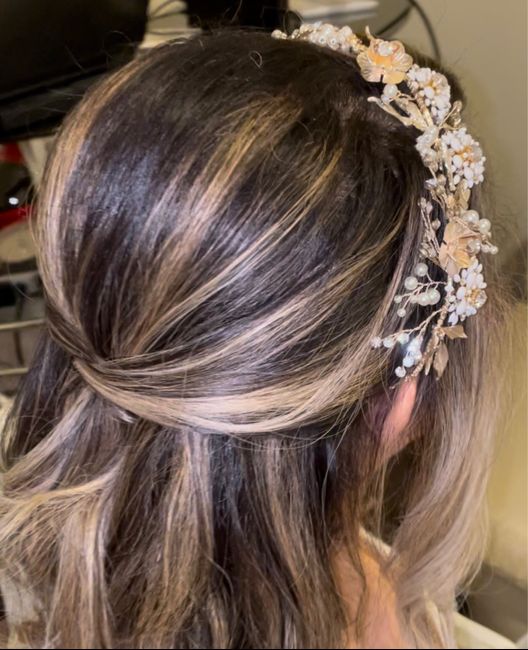 I'm wondering which option would work best to secure my headpiece:
Option 1: Attach ribbons onto each end of the headpiece (see photo below). Only downside to this option is that the ribbons may be visible in the hairstyle.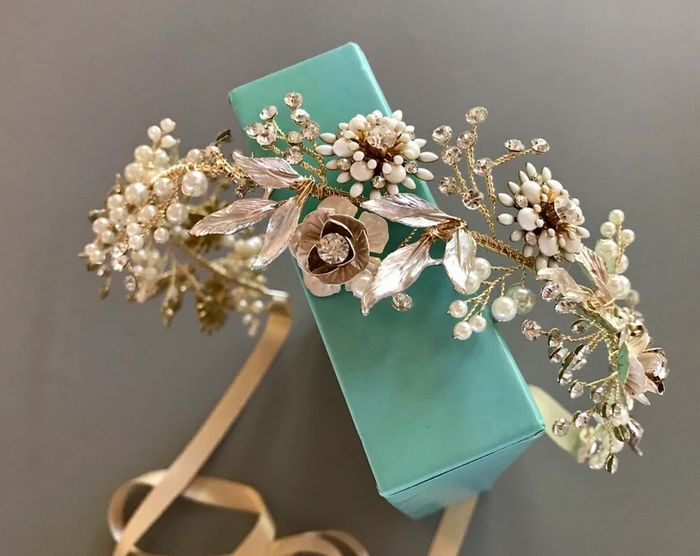 Option 2: Attach hair combs on each end of the headpiece (see photo below)