I wish I could say that it was the time of my life, but unfortunately it started off very rough. We were supposed to be in Costa Rica on June 30th but didn't get there until July 1st. Our flight from Thunder Bay to Toronto was delayed due to thunder. The pilots and flight attendants on our flight told us not to worry and that our connecting flight in Toronto would be held for us. Well, as we were landing they were taking off. They only told us this to deescalate the situation. So we had to find a WestJet agent to help us. Thankfully we had insurance! Because WestJet only has one flight a week that goes to Costa Rica they had no other flights to put us on. So, WestJet had to pay to put us on a flight with Delta to Atlanta. We had a lay over there for a night and then flew to Costa Rica the next day. It was not a great start to our trip.
We finally made it on the 1st, which already had us bummed out to begin with. When we got there they told us they upgraded us! Exciting!.. not. They "upgraded" us to an 8plex apartment style room from our bungalow in the jungle that we had originally booked. They brought us to the room and I asked to go back to the bungalow. The view was awesome but it was REALLY far from everything and we would have to take a shuttle everywhere. The hotel is situated on a hill and is very scattered. You either shuttle everywhere or get a pretty good workout in with your walk to your room. Thankfully they were really cool with it and moved us back down to the jungle view bungalow. Unfortunately it wasn't the one we were originally supposed to be in and wasn't a suite like we had booked either but by that point I gave us and just wanted a room to put my stuff and be left alone. The bungalow was amazing. It was super comfortable and thankfully we only had people beside us for 1 night out of our whole stay. It was super close to one of the restaurants, the spa, one of the pools and we could walk to a part of the beach, without having to take a shuttle.
We relaxed every single day by the pool, except for one. We decided we wanted to rest as much as we could so we only wanted to go off of the resort once. We did the Arenal volcano excursion. Unfortunately it rained the majority of the day so the Volcano was covered in a cloud and we could only see the base of it. We did a lot of driving that day. In total we were off of the resort for 14 hours! We stopped for lunch where I had the most amazing tilapia. I never eat fish but it was so good. We drove a little further and then went on a boat ride across a man made lake. It was pretty pointless, in my opinion, but we got to see some birds and got off of the bus for a while. After the boat ride we drove a little further to Mistico hanging bridges where we got to walk through the rainforest across 6 cable bridges. We were hoping to see a lot of wild life but really only saw one sloth, a few snakes, and some howler monkeys. I couldn't get over the humidity in the rainforest despite the rain. I have never felt so disgusting in my life lol. The trails were amazing and super cool to experience though.
After the rainforest walk they took us to Titokú, which is a naturally occurring thermal spa which is situated right in front of the arenal volcano. The heat from the water felt so good on our sore muscles after the walk. It was super cool to experience. There were many different places you could check out along the way in La Fortuna if you wanted to see thermal spas. There were even people on the side of the roads hanging out in the free ones!
After the spa we did dinner at the Arenal resort and spa hotel, which would usually have an amazing view off in the distance of the volcano but it was getting late and the cloud cover had gotten worse because of the humidity. We had a buffet style dinner and then hopped back on the bus for the long ride back to our hotel. On the way back our bus bottomed out while attempting to go up a very steep hill and stalled having to go halfway down the hill again and try pushing it as hard as it could to make it up the hill. It was terrifying to experience when you were half asleep on a pitch black bus in the middle of nowhere! Thankfully we made it up. It was a great experience overall but next time we visit somewhere I don't think I'll go on any crazy excursions.
We made a lot of friends there and really miss the hotel grounds. The staff there were amazing and remember where your room is and your names immediately. The only thing that left a sour taste in my mouth is the stupid sales pitch that you have to listen to. It was only supposed to be an hour and a half of our time but they took 3 hours of our day. It's called the unlimited vacation club. If you ever visit a secrets, zoetry, dreams, etc (theres a big chain of them), do yourself a favour and decline the pitch. Or go but make sure you say no to it. Look it up on the better business bureau.. it's a big scam. We got a romantic dinner on the beach for the two of us for $25 for listening in to their pitch, which was nice, but they didn't bring us all of the food we were promised, like our lobster. I'm a pretty picky eater so I only ate my steak pretty much and handed everything off to my husband to finish for me lol
I'm feeling ripped off from our honeymoon because we had one day less than expected. I'm still feeling a little sour about it to be honest. It was my first big trip anywhere and the first time I've ever seen or been in the ocean! We will be compensated for it but it still sucks.
Speaking of the ocean, it was magical. The water doesn't look super blue there like other tropical resorts because of the volcanic sand everywhere. Thats right, black sand! It was super cool to see! I had a crab run across my foot, which I thought was just a rock at first and I'm pretty sure I was stung by a baby jelly fish. But despite those two occurrences, I loved the water. I'm so used to ice cold lake Superior. It was so cool to walk into bath tub water.
Honestly though, despite our hiccups, if anybody is contemplating Costa Rica for their honeymoon seriously check out Secrets Papagayo in Guanacaste. I loved every single thing the resort had to offer and will miss some of the staff tremendously. They were all so amazing. The food was spectacular, the shows that they put on, the daily activities, and the drinks were fantastic. I miss the sounds of the birds waking us up every morning and even the sounds of the loud howler monkeys. I miss coffee on our porch and feeling the heat. Ugh. I want to go back!
I could go on forever about the resort and the different things we did. Instead, I'll leave you with some photos from our trip! Enjoy.
Views from our bungalow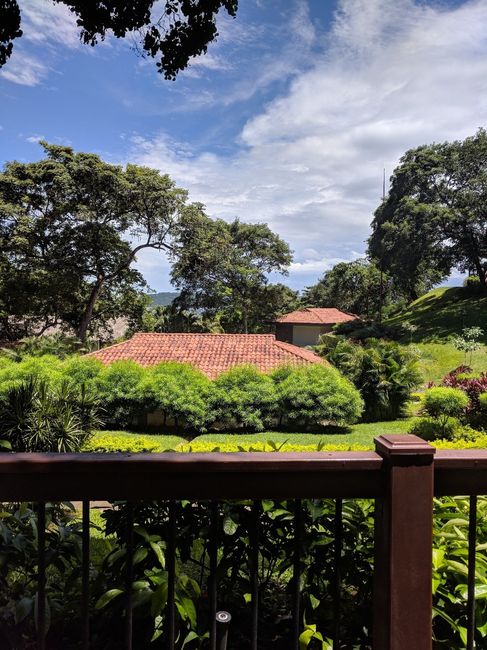 Views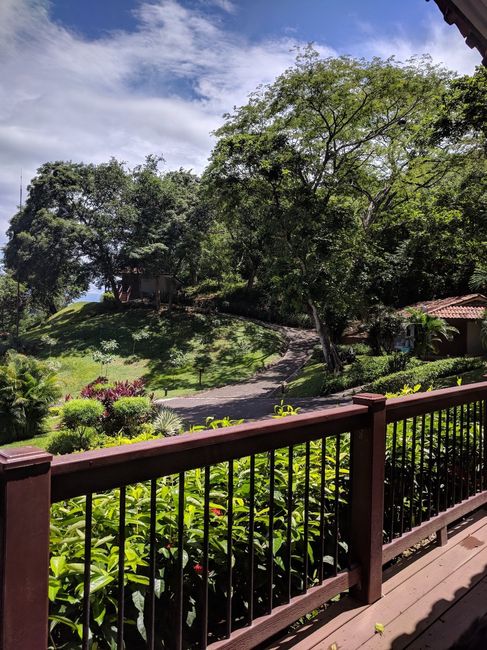 Views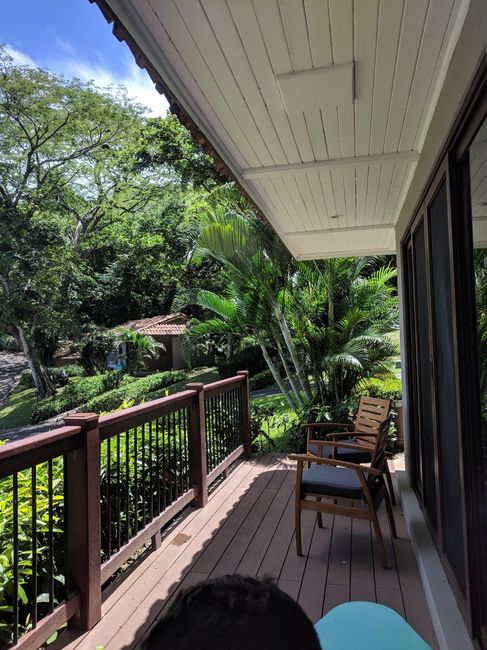 Sunset
Sunset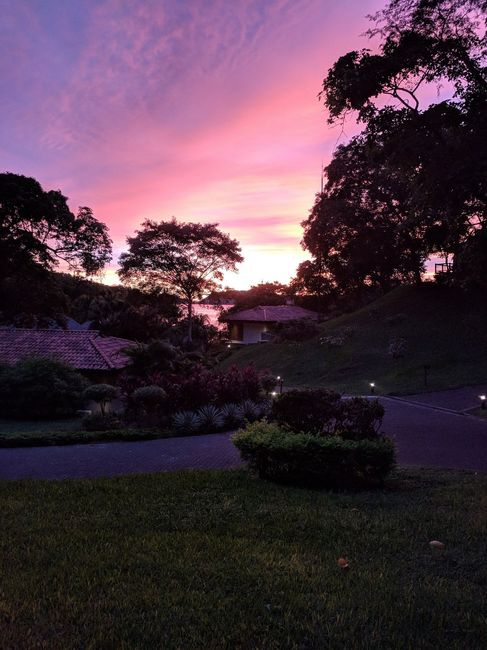 Romantic dinner on the beach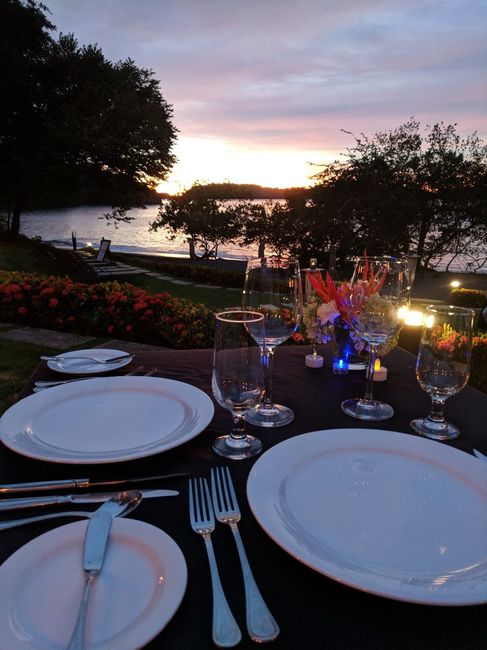 Romantic dinner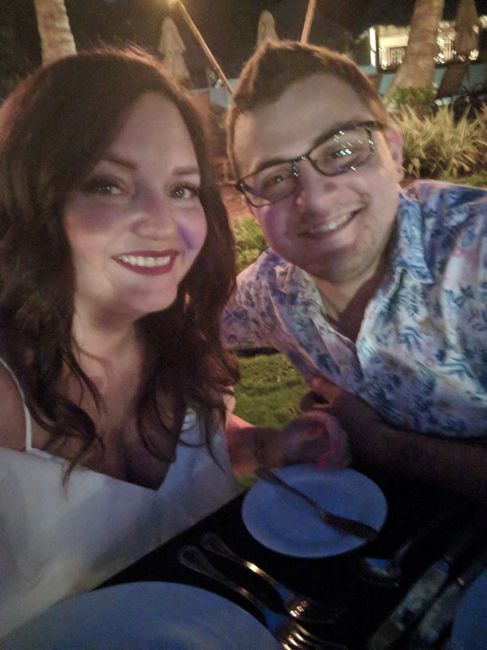 Honeymoon banner on our bungalow door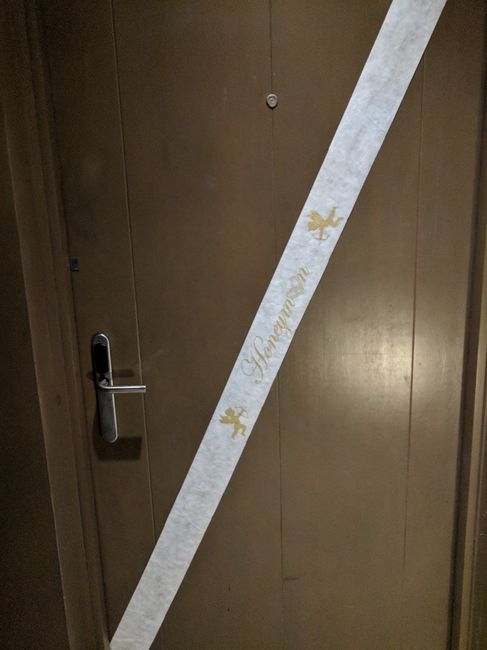 We're in the rainforest!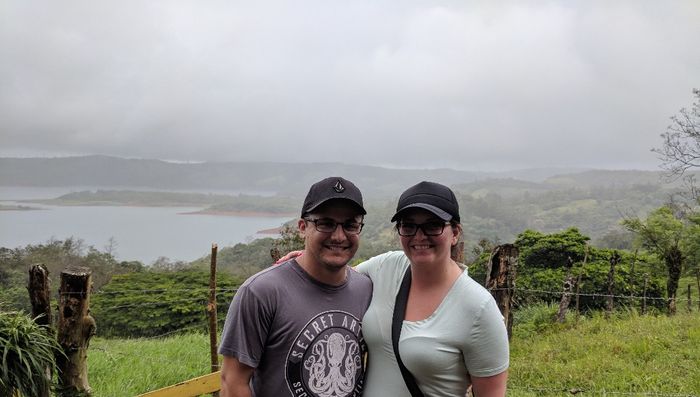 A very wet and sleepy sloth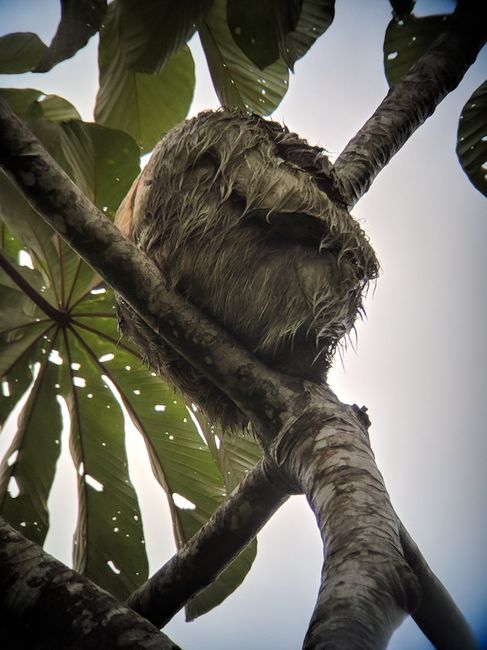 Trail through rainforest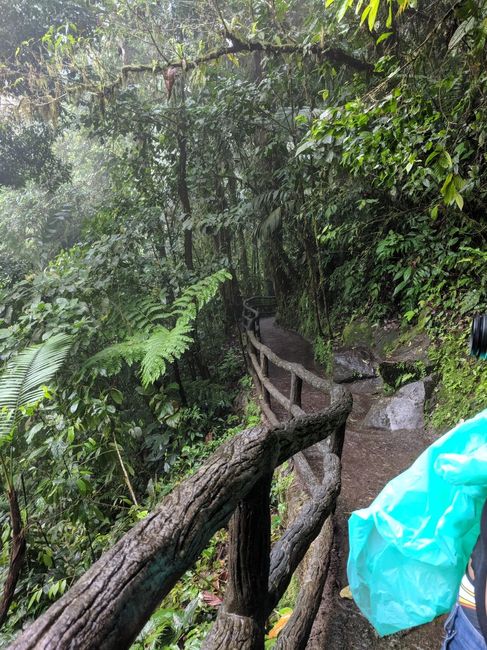 One of the many bridges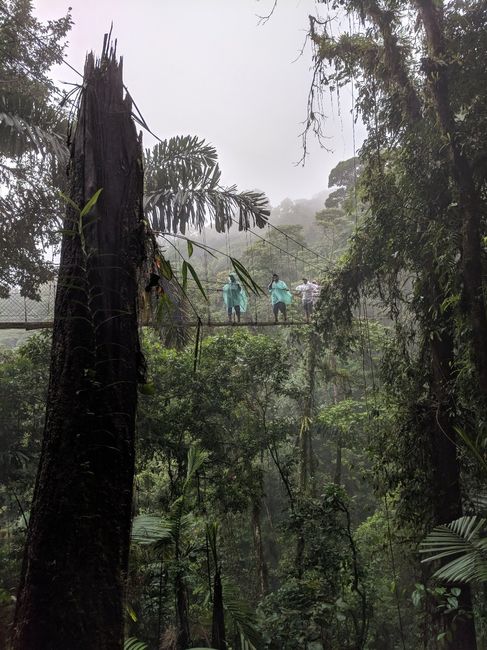 Titokú hot springs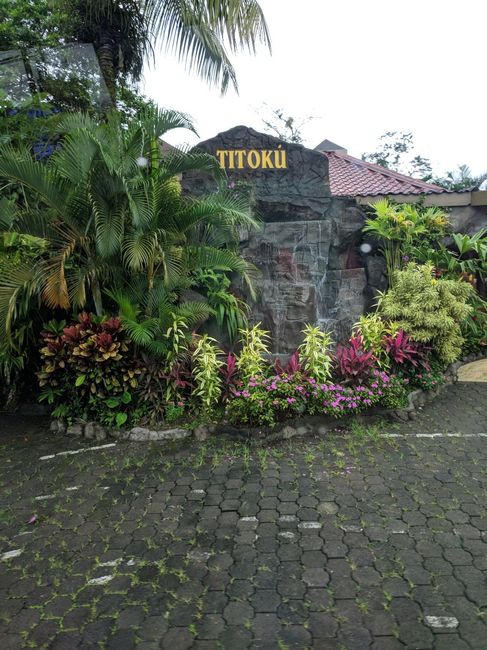 Hot springs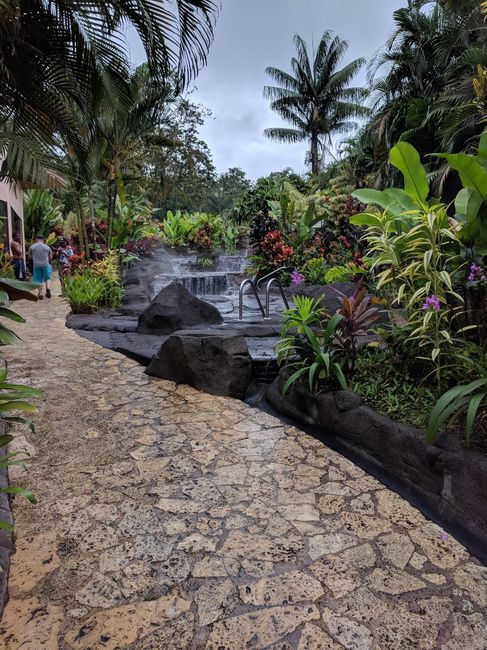 At the top of our resort