So we just got back last night and it's crazy how everything feels so different but still the same! Luckily we got some sneak peek pictures from photographer to hold us over so here they are!
Centrepieces
We were supposed to set up the night before but our rehearsal dinner ran late and by the time we got there, everything was closed up. So the morning of the wedding, I pretty much just banged on the door until someone from the back came in and I was like "I'm the bride, I need to set up!" and they just let us through! Unfortunately Collin didn't get to set up with me but it was kind of fun because then it was a surprise for him too!
Paper Bouquet and Rings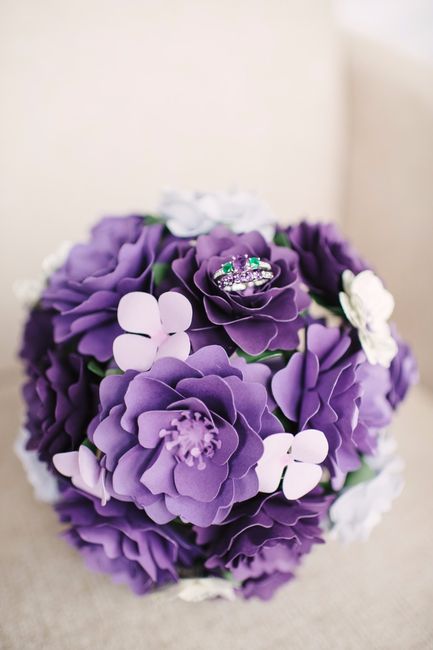 The flowers were definitely one of my favourite parts! The colours were exactly what I wanted and it's hard to believe it's all paper!
Rings and Invitation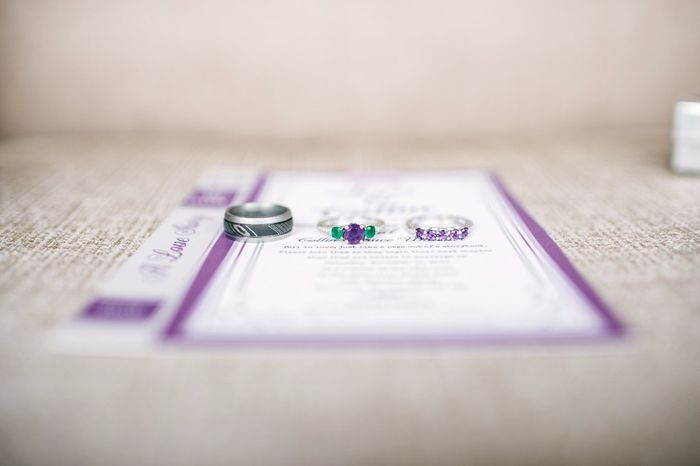 The Groom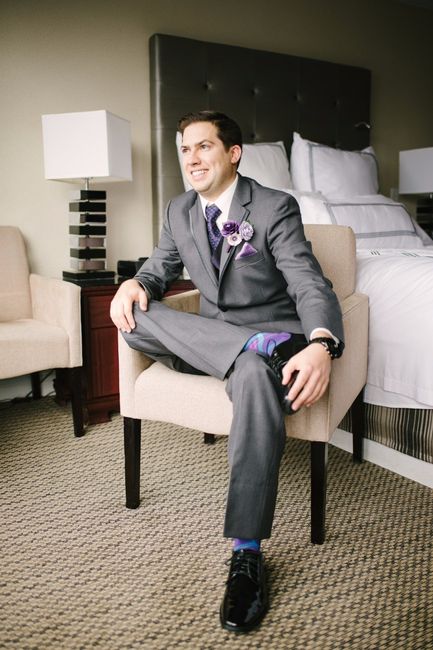 Getting ready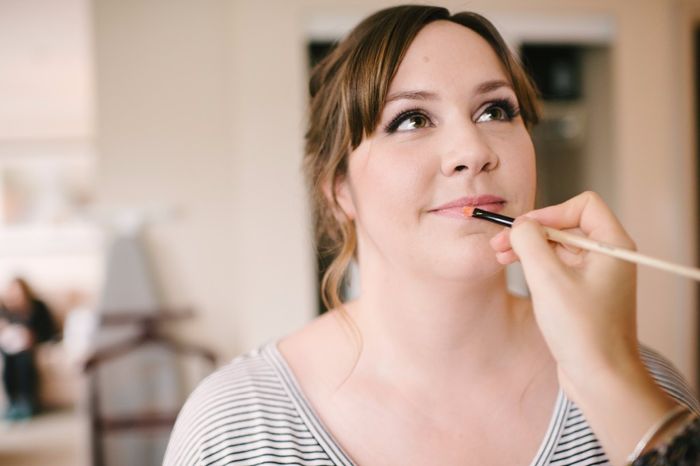 Laced Up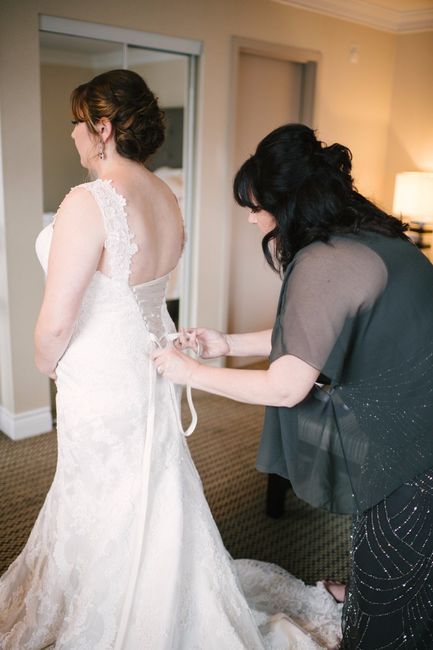 Made it down the aisle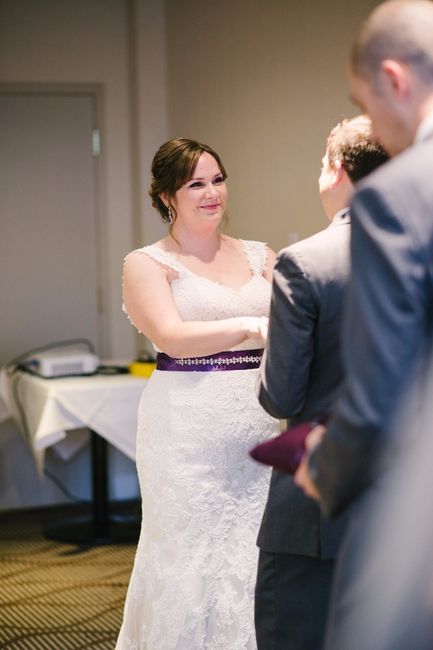 He finally got to see the dress!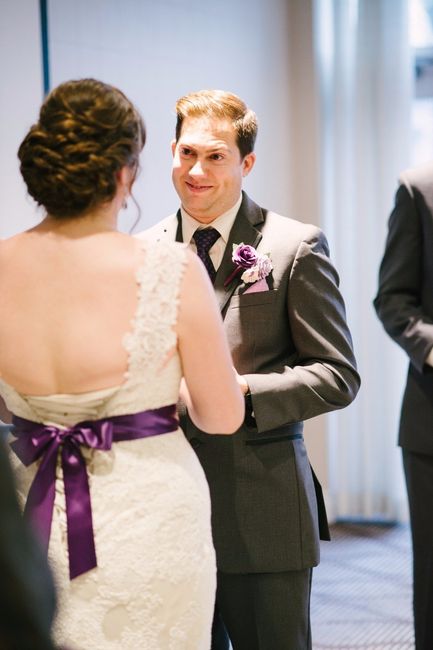 Our vendors said that they had never seen so many people cry at a ceremony! (Happy tears of course!) They said even they were tearing up. Our officiant actually stopped during the ceremony and was like "could you two stop being so cute?" haha. Nope!
And side note, I realized halfway through the ceremony that I forgot my veil! But I didn't even care and actually like it better because you can see the amazing job they did with my hair. (We did grab the veil after so I could get a few shots with it. Definitely glad I rented it instead of buying it!)
Husband and Wife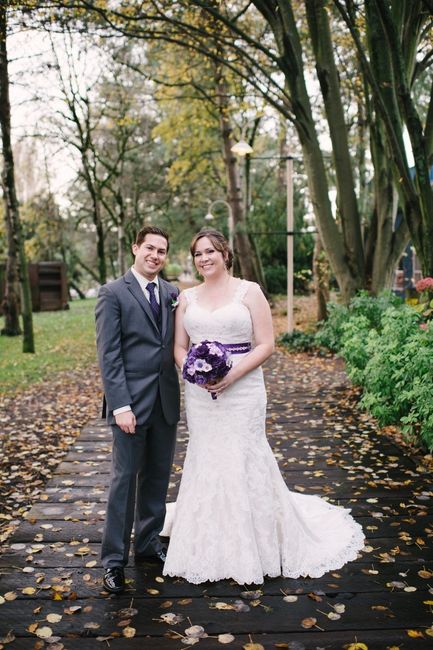 It had been pouring rain on and off all day but when it came time for the ceremony, it was gorgeous! We really lucked out.
Awwww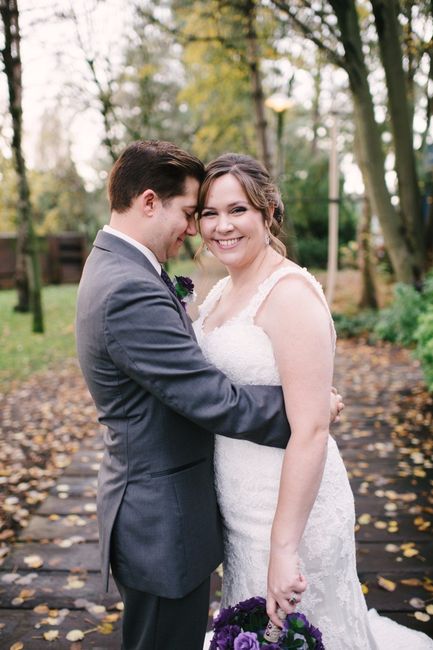 Happiest Day of My Life!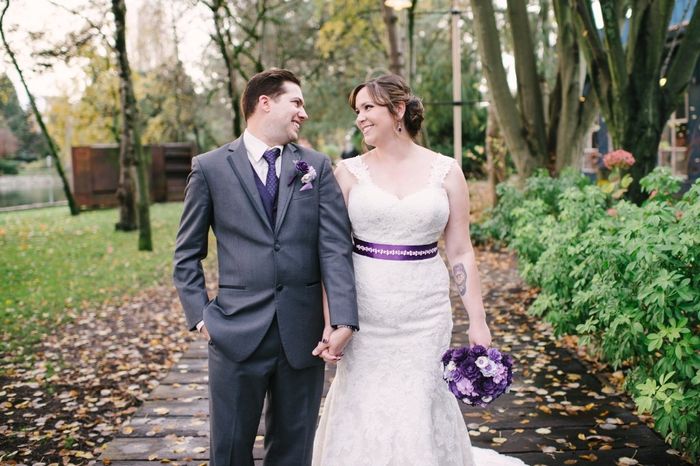 Back view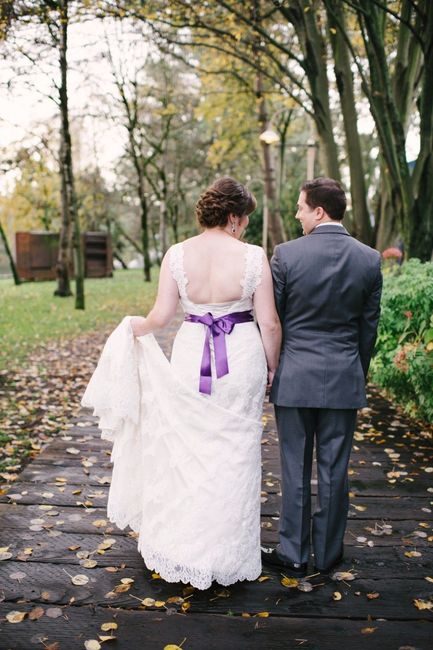 Train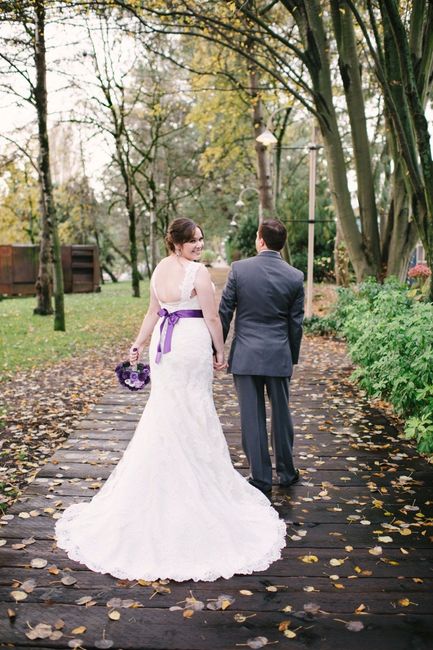 My girls!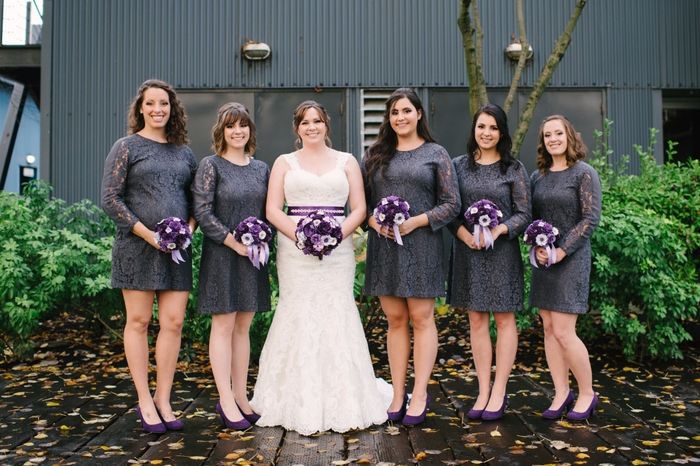 The colours all turned out so well! The flowers and shoes matched perfectly!
Wedding Party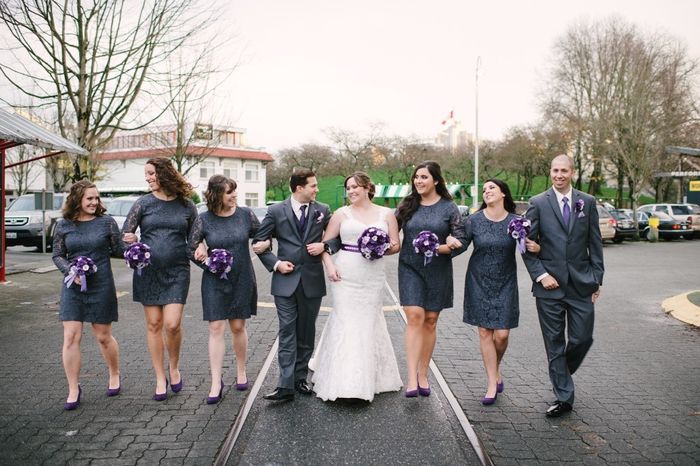 Newlyweds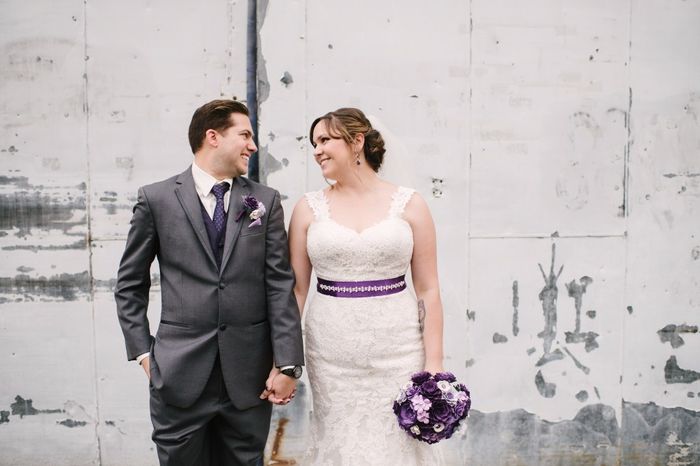 Public Market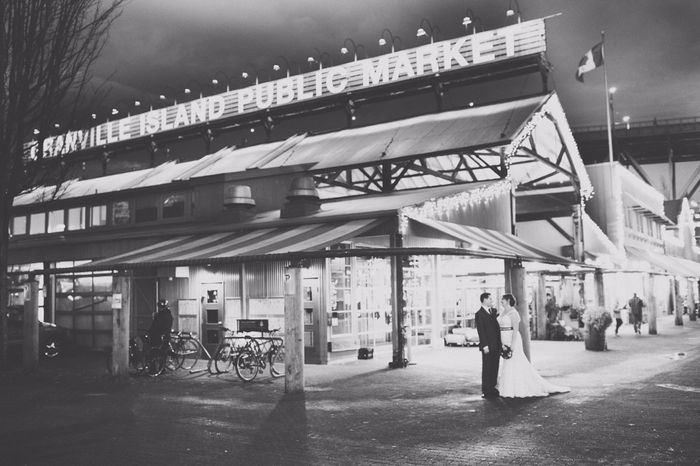 Our Cake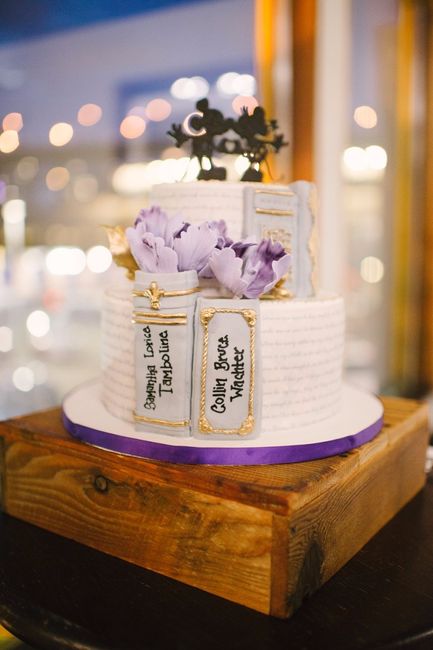 Shut Up and Dance!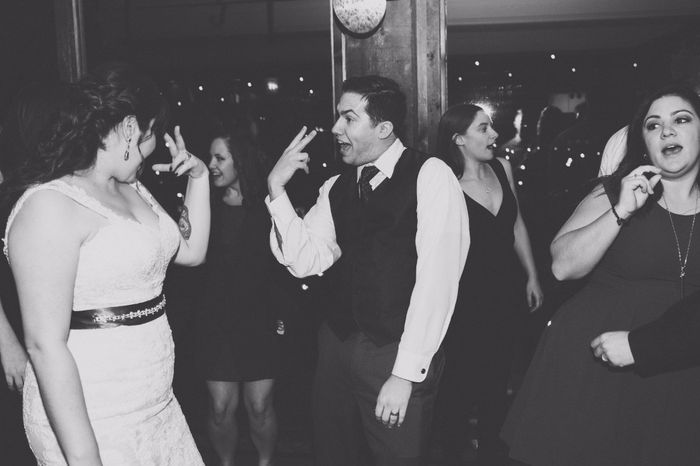 Reception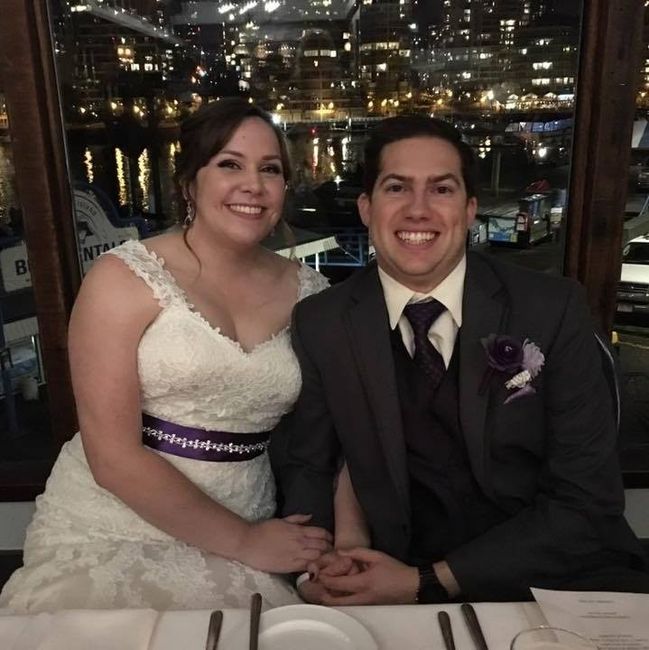 Non-pro but it will have to tide us over until we get the rest. I have so much to tell you all about our wedding but didn't want to leave you hanging on the pics! I'll post more details soon!