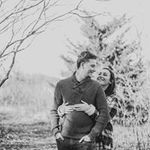 Beginner
June 2021 Ontario
Baby and a wedding on the way... help!!
So my wonderful fiancé and I found out were expecting- and we are so overjoyed!! HOWEVER- we've already put deposits down and booked vendors for our June 2020 wedding, and I am due February 2020!! Has any one ever gone through this or know someone who has? Any advice? Ideas? Please help us! 👰🏻🤰🏻💕
Latest activity by Maddie, on August 2, 2019 at 21:14
Beginner

June 2021 Ontario

View quoted message

Yeah were waiting until after the ultrasound and genetic testing so that we can process that if it comes back with anything abnormal first!!

Try to get as much done now as possible!! Hire your vendors, venue, get bridal party stuff sorted, order invitations, registry, and figure out decor (if it's diy get it all done ASAP). Luckily you still have lots of time until February.




Devoted

October 2021 Alberta

Thats awesome! congrats! maybe concidering asking a dear friend or family member to help out during the ceremony and parts of the reception so you can still do the dances and stuff

Featured

August 2017 Ontario

Double congrats on your pregnancy and engagement!

Planning is twice the amount than expected and months apart from your due date.

Financial planning may be a good idea to know how much to spend towards the baby and wedding budgets.

Wedding funds deposits and payments based on vendors and dates to ensure they are secure and kept aside and purchases to make.

Baby funds budgeted to keep for shopping and appointments help to ensure you have it handy when needed.


Master

October 2019 Ontario

Congrats! That is so exciting.
I think the biggest thing would be to ask for help when you need it! Try to get as much planning done before you get closer to the end of your pregnancy so you are not super stressed!

View quoted message

It's all so exciting!

We waited till I was 13 weeks to tell our families. They were both so happy for obvious reasons and sad because we had literally just moved across the country! So I was pregnant, planning a wedding and doing that from across the country. If I can do that then you'll have no problems!

Frequent user

September 2022 Ontario

It'll be hectic having a baby and planning a wedding at the same time but it can definitely be done! You need a plan and lots of help from family and friends.

Top

October 2019 Manitoba

View quoted message

The corset is a great idea!!

Try thinking of it like this though - would you rather get one now in a size or 2 higher and just have to be really determined to lose the weight, or would you rather have stress over knowing you will have to find a dress off the rack closer to the wedding?

Beginner

June 2021 Ontario

View quoted message

Thats seriously my biggest fear!! i was thinking about going one size up with a corset back and a large panel so that it can go up or down sizes depending if i lose any weight, but im so scared i almost dont even wanna buy one till last minute idk AHHHH!!

Top

October 2019 Manitoba

Congratulations!!! That's so exciting!!

I agree with Holly (clearly she knows more than me on this) but I would say to go for 2 sizes up because she had a whole 7 months after giving birth to lose the baby weight but you will only have 4 months so I would hate to see that even though you order a size up that you still have to get a new dress.

Beginner

June 2021 Ontario

View quoted message

Thanks so much for your tip!! ❤️❤️❤️

Beginner

June 2021 Ontario

View quoted message

Thank you so much!! I hope that this can all be smooth and a great experience for me, my FH, and our little baby to be!! I'm so thankful for the offer to give advice, especially since we havent told family yet! ❤️❤️

VIP

September 2019 Ontario

Congratulations! Busy Busy for sure, I agree with Holly's advice and you could also ask when dress shopping what to do as most boutiques are pretty good with estimating sizes when comes to certain designers

Congratulations! I went through the same thing! We started planning our wedding in August 2017 as well as trying for a baby! Eventually did get pregnant and gave birth November 2018 and got married in June.
I had bought my dress the week I was supposed to get my period lol luckily it fit, I actually had to get it taken in! Order a size or 2 up from your regular size and you can get it taken in if need be. It's not hard to plan while pregnant, a bit harder with a newborn but get lots of help!
If you ever need to talk or ask advice or anything feel free to send me a message on here!

Beginner

June 2021 Ontario

View quoted message

Thats honestly a great idea. thank u!!!! ❤️❤️

View quoted message

Dresses can take anywhere from 4-6

months if you order them, so it's up to you. They don't start doing fittings until usually 2 months before the wedding, so you could always buy a dress in a size up and then have it fitted closer to the wedding?

Beginner

June 2021 Ontario

View quoted message

Havent bought a dress yet.. wondering if i should wait or get it now?

One of my FHs best friends had a baby a month and a half before their wedding. They went ahead with everything as planned except she ended up having to buy another wedding dress.
Groups
WeddingWire Article Topics