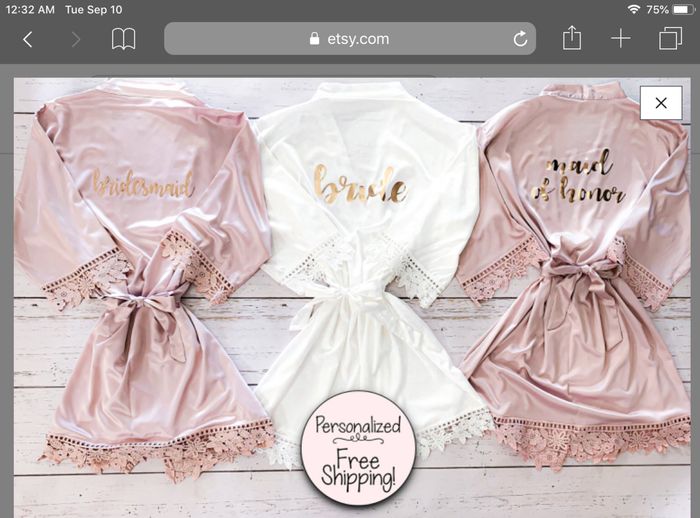 Dispute
Posted in the discussion:
Wedding party Gifts
By Kristi , On September 10, 2019 at 16:14
---
Looking to order Robes for my wedding party. Anyone order any yet? If so how's the quality and where did you get them (price). We want to do a cute photoshoot in the...