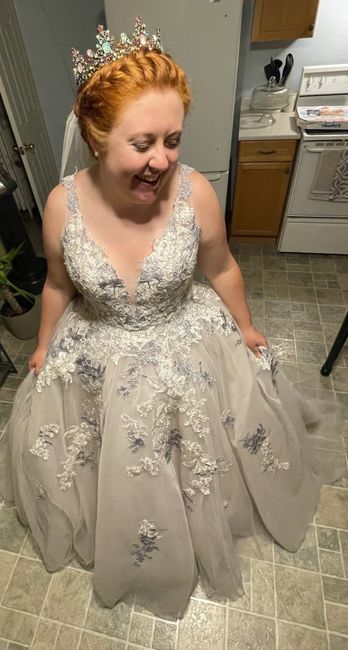 Dispute
Posted in the discussion:
Wearing a crown or tiara for wedding?
By Meghan , On June 24, 2021 at 16:56
---
I am debating on if I should wear a crown for wedding day. I am contemplating maybe just wearing it for the reception since I already have a two-tiered veil, but still...