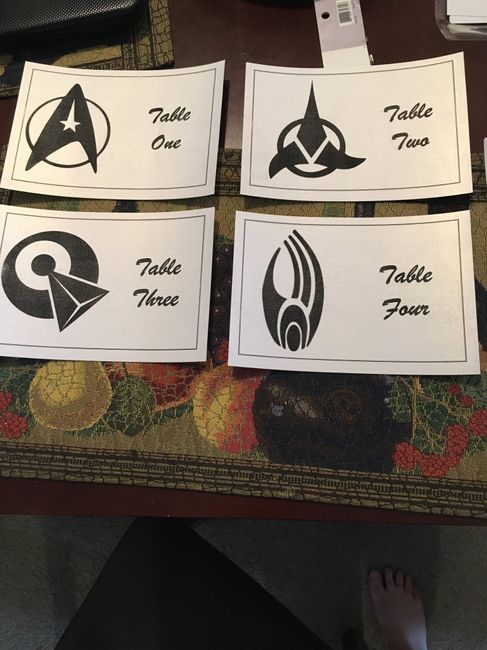 Dispute
Posted in the discussion:
Trekkie table numbers
By Lucy , On June 2, 2019 at 11:51
---
Our wedding is a sci fi theme. To go with our Dr Who guest book I posted a little while ago, I just finished designing our Star Trek table numbers. The logos are Star...