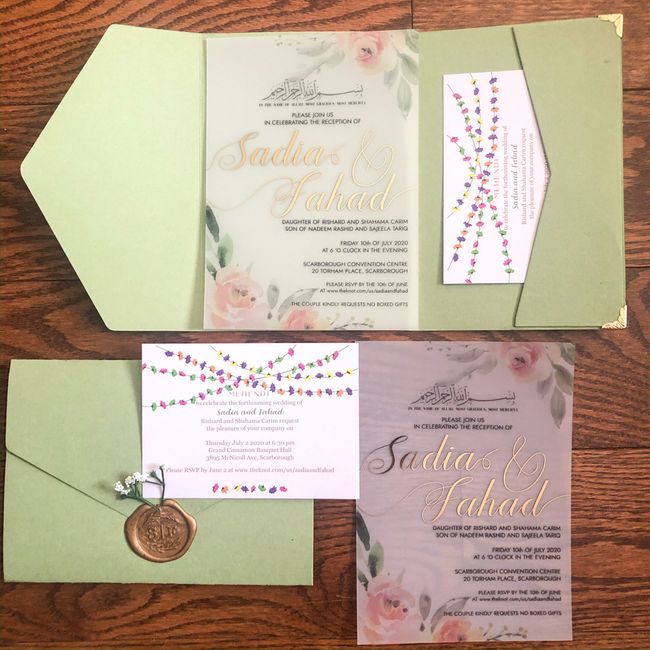 Dispute
Posted in the discussion:
Share the invites!
By Sadia , On April 22, 2020 at 20:05
---
Hi all! Since COVID has put a pause on all our planning I thought I would share my invites with you guys. It's a little saddening knowing that if we postpone then I can't...