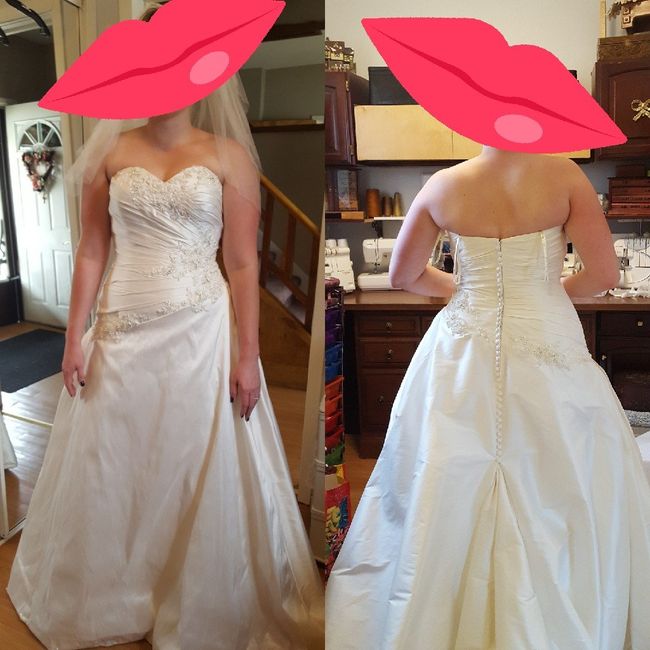 Dispute
Posted in the discussion:
Second guessing my dress... only 2 weeks out !
By Tiffany , On September 29, 2017 at 09:05
---
Went to try on my dress after alterations... and am second guessing my choice. Obviously it's too late to do anything. What do you ladies think ?...