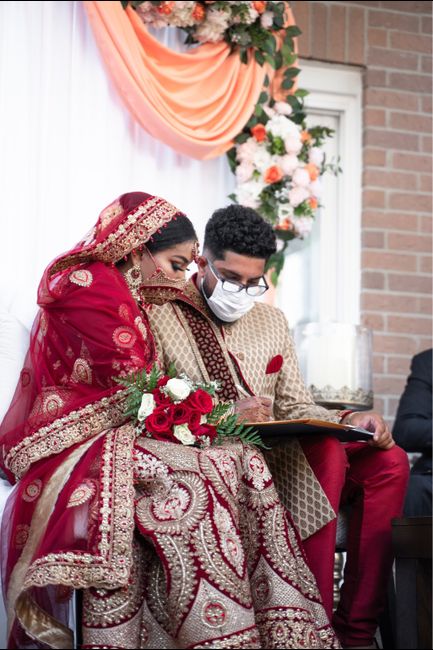 Dispute
Posted in the discussion:
Photos are in!
By Sadia , On October 14, 2020 at 21:20
---
Hubby and tied the knot back in July and got our photos. Thought I would share some of my favorites :) P.S I had masks made from my extra fabric but I lost my husbands...