Post content has been hidden
To unblock this content, please click here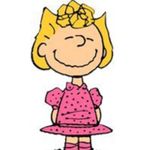 Beginner
August 2021 Ontario
Where to honeymoon?!
Hi all!
We can't decide where to honeymoon.
We plan on doing 10-12 days.Any locations you would highly recommend?
Latest activity by Hayley, on February 10, 2020 at 15:44
Curious

May 2021 British Columbia

Highly recommend Europe! You can easily visit 2 or 3 places in that time frame. Personally I would do Italy, Croatia, and Slovenia - they're all next to each other and accessible by car and public transit. Great food, beautiful locations, and inexpensive when travelling in between.

Alternatively, there's Spain and France. Flights between the two are very cheap, and depending on whether you want city, country, or beach there's many options. You could do the Basque country which is north east Spain and south west France - very scenic, not so touristic so no crowds. You can do Barcelona and Paris.

Island hopping in Greece Is very fun. Has a good mix of adventure and relaxation with gorgeous views and great food.

I'm heading to the Maldives for a week and was considering adding Mauritius but couldn't get the time off work.

Expert

September 2019 Manitoba

It really depends on what you're looking for! Are you beach people? Or do you want to do a really big trip to another country like Ireland or something? Or are you down for staying within Canada?

We stayed in Canada and did a road trip the mountains, and then on to the Okanagan. It was basically a long wine tour lol. We hit a ton of vineyards, came home with TONS of wine, and we still got to enjoy the rockies and be semi adventurous (we like to hike and canoe).

If it was in the budget, we would have gone to Ireland though. Or maybe Kenya. We foster an orphaned elephant and it would have been pretty amazing to go and meet her.

Devoted

August 2020 Saskatchewan

We decided that we are going to do two honeymoons. We went to Puerto Vallarta at the beginning of January for our first honeymoon. Our wedding is in August and we decided against going to Mexico in the middle of summer, so after our wedding we are doing a road trip through BC and then head to Seattle for a day or so.

Are u looking for something adventous like europe or a beach vacation like aruba? theres aruba, mexico, jamaica, costa rica so many choices!

Frequent user

April 2021 Ontario

View quoted message

Don't be sorry for questions! I'm happy to help. I think I started with the flight and stopovers, then booked the accommodations based on recommendations from friends (who suggested staying on the north shore for the majority), then booked car rental and looked through tripadvisor's top things to do and decided what was most important to me. There was still lots of time for relaxing and sitting on the beach. We also balanced meals between nice restaurants and awesome food trucks/small local spots (again thanks to Tripadvisor)


You're welcome to send me a direct message if you have more questions!

Beginner

August 2021 Ontario

View quoted message

That sounds amazing!

So sorry for all of the questions... but how did you know where to even begin with planning, accommodations, etc?!

Curious

August 2021 Ontario

We're looking at Bahamas! Neither of us have been, and he's traveled pretty extensively so it was hard to find a place! (I have very little travel under my belt ATM, so I was good for wherever haha)

But we're getting married in July, so we're saving that for the cold months...

We are probably going to do a quick 4 day get away to a cottage shortly after our wedding

Frequent user

April 2021 Ontario

View quoted message

So we stopped over for a few days in Vancouver to visit friends on the way. We just visited the island of Oahu, with a few nights in Waikiki, and the rest of the nights on the North Shore near Haleiwa. Turtle Bay Resort on the north shore is stunning. Waikiki is great, but insanely busy, so I really enjoyed staying near the small surfing town on the north shore. We rented a convertible to drive across the island. We hiked Diamond Head Crater, snorkeled Hanauma Bay nature preserve, went to a Luau and a show at the Polynesian Culture Center, visited the Dole Plantation for Dole Whip, took surf lessons in Waikiki, and swam with sharks (in a cage) in Haleiwa. All of it was so awesome.

Devoted

July 2020 Ontario

We're going on an Alaskan cruise for ours

. We've cruised once before (Southern Caribbean) and loved it! Like Caitlyn said, it's a great way to get your feet wet and see multiple places and figure out of theres a place worth going back to exclusively. Theres also tons to do on a cruise or you can go do some excursions if it's in the budget.

I say decide what it is you want to do and what's most important. Do you want to sit on a beach drinking and do nothing? Do you want to see sites/important landmarks? Is good food important to you? Do you want to go away somewhere warm, cold, tropical, rainy? Maybe you just want to go to an amusement park like Disney for a few day and a spa the next. Do whatever you think will make you two the most happy; and it you plan on having kids in the near future plan something you probably wont be able to do for the next five years with kids like travelling abroad (doable but a heck of a lot harder with a tiny human to care for)

Let us know what you decide

We're doing 2 weeks at 2 different Sandals resorts in St Lucia! We can't wait to do nothing but relax!

Beginner

August 2021 Ontario

View quoted message

I agree!! Hawaii would be awesome

Beginner

August 2021 Ontario

View quoted message

I've thought about Hawaii... where did you stay and what adventures did you do?

Super

October 2021 Alberta

View quoted message

I thought about Hawaii the other day and was like dang that would've made a good honeymoon as well!!! Something about Hawaii just screams romance to me.

Frequent user

April 2021 Ontario

Oh! I forgot about my favourite trip recently. We went to Hawaii for 2 weeks. It was awesome. Highly recommend! We'll be going back to a different island sometime in the future.

Super

October 2021 Alberta

Another vote for cruising! Another vote for Europe! We are doing a mix of a Europe drive through wine country Germany, stop over in Switzerland and then hopping on a cruise leaving from Venice that goes through Croatia and Greece.


I also would vouch for the UK as a honeymoon destination, super easy to travel around, lots of fun sights and there are really cute romantic areas to visit (The Cotswolds ).

Super

January 2020 Ontario

We, like Tori, did a cruise for our honeymoon. We sailed out of Miami, Florida and went to Nassau, Bahamas and Coco Cay, Bahamas (Royal Caribbean's private island). I highly recommended cruises because it gives you the opportunity to see multiple places and there truly is something for everyone to do whether you're a lounge by the pool type of person or an adventurous, activity driven person.

Frequent user

April 2021 Ontario

I think you have to decide what type of honeymoon vibe you want. Europe is great if you're up for an adventure! I would have chosen Greece & Croatia, but this year has been so busy that I want some time to recover. I also wanted a break from planning. We ended up choosing Costa Rica, as a few girlfriends highly recommended it from their honeymoon. We chose an all inclusive on the west side, and will be doing a few adventurous excursions (visiting sloths)!

I agree with Tori - cruises are a good option if you're looking to explore the Caribbean! But I'd wait until November to avoid hurricane season. Some of the smaller islands are beautiful like St. Maarten, St. Thomas, Curacao, Aruba.

Top

October 2019 Manitoba

Me and my DH went on a cruise! Although the first night was a bit woozy - after getting motion sickness oil for behind our ears we were fine

Left out of Florida, stopped at Costa Maya, and Cozumel, and then back to Florida. I would just say to plan it so that you aren't doing what we did and go in the winter since the flights were basically the same price as the cruise itself.

FH and I are doing a closer to home mini moon this year then probably something more extravagant next year. So we're thinking about Greece and doing some island hopping while there. Iceland was another major contender but I've been there already and we wanted a new experience for both of us. But I would've done Iceland again in a heartbeat honestly.

Master

October 2020 New Brunswick

We've been hunting for ours lately!


The time of year really makes a difference. If you're planning to go for Spring-Fall I would recommend Ireland or Scotland from my own experience. There is a good mix of historic sites, scenic tours, and outdoor adventures. The food is unbelievable. The beer and whiskey is amazing. I did two separate trips, one to Ireland and the other to Scotland and I would go back in a heartbeat. Scotland is on my shortlist for honeymooning!
If you want to go down south be wary of the rainy and hurricane seasons. The last thing you want is to be on an emergency evacuation flight home (happened to a co-worker on her honeymoon! They had 2 of their 7 days and didn't have travel insurance).
Groups
WeddingWire Article Topics