Hello everyone!
I really love this game because I'm a big fan of Sex and The City.
What do you think about marriage?

a. I always thought I wouldn't get married, but secretly I like the idea
b. I have always dreamed about it
c. Sometimes I fear I will lose my independence
d. I didn't think I would get married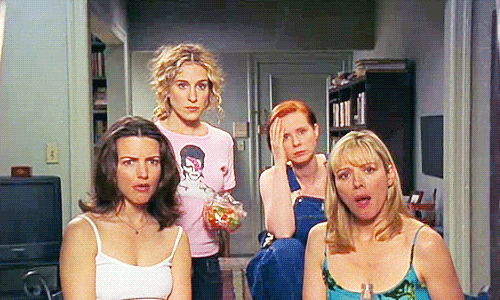 ***
Giphy
pinterest
Follow here >> If you would get pregnant before the wedding, what would you do?