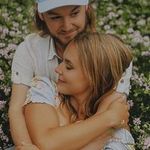 Beginner
June 2022 Ontario
Latest activity by Stacey Tc, on November 1, 2021 at 17:10
Devoted

August 2022 Saskatchewan

As much as DIY may save a bit of money, it'll cost time and may not actually save you that much if you account for trial and error. The biggest way we're planning to safe money is or dinner list is 20 people and our over all list is currently 94 people (with some of those already not willing to travel due to Covid).

Beginner

September 2022 British Columbia

This isn't necessarily in the DIY stream, but a way to possibly save money (without insulting a vendor) is to look through what the vendors are providing for what cost. If you find one you really love, but know you wouldn't really have a need or use for portions of what they offer, ask if they would be willing to come down on their price if those parts were excluded. That way your not asking them to do the same work for less money (which could absolutely be considered insulting) and you get the added benefit of some savings PLUS getting something a little more tailored to what you want. No promises that it will actually work with everyone, but it's worth the ask!

Our venue is fabulous because they came straight out and said that if their pricing was out of our budget we could do things to reduce the cost & ours dropped a shocking amount!

Good luck & congrats!!

Featured

August 2022 Ontario

View quoted message

Awww, congrats Emma!😍😍❤️

Beginner

June 2022 Ontario

View quoted message

Yes I did luckily!! In budget and everything I was looking for

Featured

August 2022 Ontario

View quoted message

Have you find your dream dress Emma?

Frequent user

September 2022 Alberta

One thing we are doing is making our own invitations/save the day cards/thank you cards. My fiancee is into scrapbooking and has all the right materials at hand! Saves a lot on printing etc!

Featured

August 2022 British Columbia

View quoted message

You're very welcome!!

I've made spray painted wine bottles several times for bd parties. It's a good idea though.

Featured

September 2021 Ontario

View quoted message

Check out The Brides Project if you're having trouble with finding a dress. It's in Toronto but they sell used dresses worn once, from designs based in the past three years. Dresses are always at half of their retail price and all proceeds go toward charities and funds that support cancer research and cancer patients.

Beginner

June 2022 Ontario

View quoted message

Brilliant!!! Thank you Amanda!

Featured

August 2022 British Columbia

I have found a lot of things through my local facebook wedding/swap groups. Couples that are selling there used wedding items that they no longer need at really good prices. I've also gotten a lot of our decor from Winners/Homesense and Dollarama!

Beginner

June 2022 Ontario

View quoted message

Wow! Love the centerpiece idea!! I've been thinking Spotify Playlist too, how lucky that you know a DJ though!!

Beginner

June 2022 Ontario

View quoted message

Thank you! I've already done venue and catering and have actually aligned with those tips so that's great!! I hope I can get a dress for less than $500, I've been looking into previously worn dresses too. Fingers crossed!

Beginner

June 2022 Ontario

View quoted message

I've used that venn diagram for other things... love seeing it again. I'm still a year out. So I'm not afraid of time. I also booked a beautiful venue so I felt decorations can be nice and simple.

Featured

September 2021 Ontario

This is also a good rule for anything you spend on.

Whenever you want something more affordable, you have to sacrifice time or quality. And since most people want quality for their wedding, it'll take time. Whether that time is worth spending to you will depend on how much the cost is and how much free time you have.

Featured

September 2021 Ontario

Buying an off-the-rack dress vs brand new dress made for you. An off-the-rack dress from a bridal sale after alterations can be as low as $500. A brand new designer dress made for you can be upwards of $10K+.


Wait for sales. Sign up for mailing lists at different clothing outlets for news on price drops (Moores have various promotions for suits via mailing lists). Get jewelry on one of the major gifting holidays like Valentine's Day, Mother's/Father's Day, or Black Friday/Boxing Day. Buy shoes when they're out of season (get your summer heels during winter when boots are being promoted).

Finding a venue that has its own aesthetic without any need for much further decor. Large rooms with blank white walls will need a lot of help compared to smaller spaces with various architectural elements like big windows, chandeliers, decorated pillars, etc.

Small centerpieces will cost less than big ones.

Go casual instead of formal. A formal sit down 3-4 course dinner with cocktail hour and open bar will be much more expensive than a casual Sunday brunch wedding with mimosas.

A restaurant dinner will cost less than one at a banquet hall. A chicken dinner with two drinks can cost around $40 after tax and tip. It'll start at $40 before tax and gratuity without drinks at banquet halls.

Evites and digital save the dates instead of mailing paper invites.

Anything custom will cost more money.

Super

November 2020 British Columbia

After researching all of the ways to save money and thinking up so many DIYs I could do, I came to the unfortunate conclusion that the only way to really make a meaningful dent in the budget is to cut the guest list or cut a main vendor or find a cheaper alternative. Sure saving a few hundred dollars on 1 or 2 decor items helps and I'm all for DIYs but the biggest expenses will be food and alcohol. If you can reduce the number of people or go with a less expensive venue/caterer you'll save the most money.

Featured

May 2022 Alberta

For our centerpieces we are doing spray painted wine bottles with fake flowers in them! I thought this would be fairly inexpensive as I am having friends and family save their wine bottles for me.
We originally were going to opt out of a DJ and just make a Spotify Playlist but turns out we have a coworker that has been a wedding/event DJ for 25 years and he offered us his friends and family rate so we are going to go with that so it's one less thing for us to worry about on the day!


Groups
WeddingWire Article Topics