Post content has been hidden
To unblock this content, please click here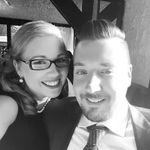 Frequent user
October 2022 Ontario
Wedding Registry Help for Couples that Live Together
Hello everyone! I'm curious how couples who have lived together for years - and therefore likely have all of the furnishings and home items they need - are handling their wedding registry? My mom is very traditional and says we absolutely CANNOT ask for cash or set up any kind of honeymoon fund and insists we need a traditional registry. The problem is, my fiancé and I have lived together for 3+ years and already have a beautifully furnished home. I looked at Wedding Wire's "The Ultimate Wedding Registry Checklist" and we own all but 12 of the items on the list. My future in-laws are very generous and bought us new linens, towels, and cookware when we moved in, plus we asked for home items for every birthday and Christmas for years before we moved in together. We bought in a new development so we started purchasing furniture and home items before our home was even built. All that is to say - we do not need any more "things". I am hoping that most of our guests will give us cash for the wedding even if we don't specifically ask for it....but I'm at a loss as to how to handle gift items for the bridal shower. I don't want to register for a bunch of random items that we do not need - but I do understand that not everyone is comfortable giving cash (especially at the bridal shower) and may want gift suggestions. Any tips would be appreciated!
Latest activity by Allison, on March 8, 2022 at 18:30
Frequent user

October 2022 Ontario

View quoted message

Thanks for the ideas! I've been wanting a bar cart but didn't think to put that on the list. I like the idea of adding experiences too. We live in Niagara region so there are lots of great winery's with restaurants nearby - I'll have to investigate how to add local gift cards to our registry. Great tips!!

Frequent user

September 2022 Ontario

My fiancé and I have lived together almost five years now. I have added furniture because some things we own are completely not my style and I honestly hate them lol 😂 some things on our list are upgrades of things we already own that I either don't like or we bought cheap so they are in need of replacing, some things we don't own and just haven't gotten around to buying yet, and some things are just novelty items that I would be surprised someone bought (I'd be happy but surprised lol). Examples include - a salad bowl, hand mixer, cheese board, cocktail glasses, espresso maker, Nespresso machine, knife block, mixing bowls, steam mop, tent (and other camping items), nativity set (my current one is from dollarama), bar cart, cotton candy machine, etc. I've also added random cheaper items to suit a wide variety of budgets - so like a candy thermometer, cookie cutters, even a chocolate shaker for coffees. One thing you could do is add experiences to your registry (this is easy to do if you use Amazon) - so like movie tickets, gift cards to Expedia (do they sell gift cards there? Idk I haven't travelled in years lol), spa vouchers, etc. Fill your registry with experiences instead of physical items.

Super

December 2020 Ontario

View quoted message

Haha!! If you register through Bed Bath and Beyond, you can do gift contributing (any gift over $250 I think) so guests can give towards gifts if the gift is more than they want to spend.

Featured

August 2022 British Columbia

View quoted message

I'm glad to hear she came around

Frequent user

October 2022 Ontario

View quoted message

Oh! A Vitamix! I've wanted one for years but didn't think of putting that on the registry - you are full of great ideas!

Super

December 2020 Ontario

View quoted message

I have the same one. We got the sifter/scale attachment (I make cakes and cupcakes) and the shredder/slicer etc..LOVE IT. We hate shredding cheese any other way 😂. I'd love the food processor but we registered for a Vitamix and assumed we didn't need both haha. There's also a Vitamix food processor attachment 🤦🏻‍♀️.

Frequent user

October 2022 Ontario

View quoted message

Luckily my future MIL has been super easy-going - and she's the one I thought would be more opinionated! It's been tough since I'm an only child and very close with my parents but my mom has definitely added stress to the planning process. At one point my mom said she wouldn't come to our ceremony if I wasn't walking down the aisle to Mendelssohn's Wedding March, which is ridiculous. I pushed back and said I only needed my dad to walk me down the aisle and if she was going to miss her only child's wedding over a song that would be her loss. Two days later she relented and said my processional song choice was lovely (it's "I Get To Love You" by Ruelle). Things have been much better the past few months but the first few months after I got engaged were rough!

Frequent user

October 2022 Ontario

View quoted message

Ohhh Kitchenaid attachments are a great idea! I have a 6 qt Kitchenaid Pro and there are definitely some attachments that would be great to have. Thanks for the idea! We're not campers but we share a family cottage so adding some items for the cottage could work too! This is all super helpful

Frequent user

October 2022 Ontario

View quoted message

LOL yeah one of my aunts already told me that she won't gift cash but asked us to pick out something in the $500-600 category for her to buy us. We're leaning towards a Kamado Joe Jr since my fiancé has been wanting a smoker.

Featured

September 2021 Ontario

View quoted message

Maybe list a fancy 100" 4K TV? If someone is so stubborn to get that for you just so they don't have to give you cash, that's on them lol.

Super

December 2020 Ontario

View quoted message

Yes why not!!! I forgot about that - we registered for a new duvet cover set and attachments for our KitchenAid, Vitamix etc. New wooden utensil set, new cutlery 🤷🏻‍♀️. You've mentioned some of the other things already and now I'm blanking... We did register for new camping gear too. One of our surprising gifts was a Yeti cooler. Amaaaazing. We'd never buy a $700 cooler ourselves!

View quoted message

I dont blame you at all. Enjoy it

Frequent user

October 2022 Ontario

View quoted message

Yeah I wondered about that. My European friends think it's super weird that people in Canada and the US get blenders and sheets as shower gifts because they all get money at their showers. Unfortunately I don't think that will be the case for me...

We actually already have an expensive vacuum cleaner, steam cleaner, industrial stand mixer, fancy pots and pans, etc. so we basically own all of the 'nice to have' items I've seen on registry lists. I appreciate the suggestions though!

Featured

August 2022 British Columbia

View quoted message

My MIL was the same way at the beginning with her opinions. She's very old school. She wanted us to get married in a church, my dress should have sleeves, to invite all these guests that we hardly see, etc. My fiance and I basically sat her down and told her that this is our wedding day and because we are also paying for this wedding ourselves, we will be choosing a venue that is not a church and my dress will be whatever I choose and only immediate family and close friends that we see all the time. You have to put your foot down at some point or it will stress you out!

Your mother can say all of these things to you but remember you will be wearing the dress not her, and you and your fiance are paying for this wedding, you can get married where ever you want! This is your life not hers. If you go with everything your mother tells you, you will regret it down the road.

I am having a bridal shower only because my mom really wants to throw my one. But I have indicated to her that we don't want all these gifts that normally come with a bridal shower. We've had to postpone twice because of covid so I'm willing to do this for her

Frequent user

October 2022 Ontario

View quoted message

True but I've already missed out on an engagement party because of covid so I do want a shower. Getting engaged during covid has limited the opportunities to celebrate with friends and family so I'm looking forward to the shower as a chance to be 'the bride' lol.

Frequent user

October 2022 Ontario

View quoted message

Yeah I've heard from my married friends to stock up on sheets and towels because they wear out quickly. We are on a waitlist for a dog so maybe I can add some dog-related items to the registry too.... 🤔

Frequent user

October 2022 Ontario

View quoted message

Thanks Amanda. I'm definitely taking everything my mom says with a grain of salt. She's normallly very "go with the flow" but she's been VERY opinioned about the wedding - from the venue to the dress to the processional song, first dance, videographer, rings, etc. - even though my fiancé and I are paying for the wedding ourselves. That being said - I do still think having some kind of registry would be nice for the shower but have no clue what to put on it. Are you still having a bridal shower?

Featured

August 2022 British Columbia

Remember, it's your wedding and not your parents. If you don't want a registry you don't have to have one. Yes it may ruffle some feathers, but it's you and your fiance's big day and do you really want more things in your home that you may never use

My fiance and I are not having a registry simple because we have a house together and we've been living together for almost 7 years. We've just added in our invites that a instead of gifts, a monetary gift is one that we suggest.

I just didn't have a shower to avoid it lol. That definitely doesn't work for a lot of people though.

Super

December 2020 Ontario

We were in a similar position so we took it as an opportunity to upgrade items we have or get that fancy coffee maker we wanted but couldn't justify (although when covid hit we got it ourselves 🤣). Towels get worn out so now we have a stock for a long time haha. Unfortunately, if you don't have a registry, most will just decide what random crap to buy you that you can't return (especially for a shower or those who are not comfortable giving cash). Cash isn't common for showers but we had about 90% give cash for the wedding. We ended up with ONE random gift we hate and are stuck with. I call that a win!

Featured

September 2021 Ontario

If you're having a shower and want cash there, it can come off a bit grabby. I would leave it open for guests of the shower to bring whatever they want. Most shower gifts are inexpensive items and lean on the novelty side anyway.

As for your actual wedding, most people will interpret the lack of a registry to mean bring a cash gift. As for your mom, it's your wedding so she shouldn't impose her rules onto you.

If you prefer not to confront your mom, one way a few of my friends got around obnoxious parents is to have a registry but listed only a few things that are "nice to have." Like an expensive vacuum cleaner, an industrial hand mixer, or super fancy pots and pans. Most people seeing that will just automatically resort to a cash gift over buying an expensive thing (and lugging it to the wedding) but having that registry exist will appease those who are really caught up on tradition.. Just make sure whatever you put on that registry is stuff you're actually willing to keep.
Groups
WeddingWire Article Topics