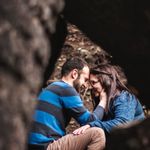 Frequent user
September 2018 Ontario
Wedding officiant
Hi y'all!
we still haven't found an officiant. Where did everyone find there's?

Latest activity by Brittany, on May 29, 2018 at 07:40
Frequent user

September 2018 Ontario

Thanks all! We found one through all season weddings !!

Featured

August 2017 Ontario

I looked on the internet and found one for a good price. There is some in your area for sure.

Curious

June 2019 Ontario

View quoted message

We booked them too! I was sold on the online portal and the guy we booked with was at a wedding show and I really liked him.

I found our officiant on here! I messaged a bunch from the vendor's section and she was the only one we clicked with. We love her!

Expert

August 2018 Ontario

We used All Seasons Weddings to find our officiant. It's a company with registered officiants that matches you up (or you can pick) and they even guarantee that if something happens to them that day, they will send a replacement. They have been great to deal with - I just checked and they have a few officiants in Parry Sound!

https://allseasonsweddings.com/wedding-officiants/parry-sound-on


Curious

September 2018 British Columbia

My FH and I asked our home group leader, who is one of the pastors at our new church, if he would be our officiant. We were happy to find out that he was available on our date, and he is thrilled that we asked him to marry us.

Master

September 2017 Ontario

We found AEIC Weddings Inc through Wedding Wire and booked our officiant through them. We met our officiant a few times via Skype and she attended the wedding to make it all legal as we had a friend perform the actual ceremony.


Devoted

October 2018 Ontario

I got lucky! My moms best friends sister and her husband are officiants and will be gifting me this service. BUT when I was doing my research online for wedding licenses, the website had am official list of actual licensed officiants. All of them in Ontario. You could use that to find one in your area or to at least confirm who you end up booking is legit

VIP

April 2019 British Columbia

We're going to use an appointed officiant for the (BC) legal process the morning of, and then get my mother to perform the ceremony later in the day.

Expert

November 2018 Ontario

Mine came recommended by my venue. Weddings by Sheldon, we love him and think he's amazing.

WeddingWire Admin

May 2015 Maryland

Hey Brittany, have you looked in the WeddingWire Vendor directory yet? That's a great place because you can read reviews from real couples who have used their services.

Here are our listings for officiants in Ontario, but of course you can filter it down much further

Devoted

October 2018 Ontario

We booked with Enduring Promises (in Ontario) and they have a number of officiant. They also have an online portal where you build your own ceremony. There's prompts and suggested text, etc., but it's completely customizable to you and your FH, and it gives the opportunity for your officiant to provide feedback/suggestions.

British Columbia

My fiance's friend is going to get his officiant license (he was once able to perform weddings, he's going to 'renew' it for us). I thought it was the perfect choice, because he was going to be invited to the wedding anyways (not one of the groomsmen), and he will know us, and have a personal touch of being able to talk about our relationship.

If you have a friend or family member who isn't currently a key player in the wedding, they could perform the ceremony.

I don't know if Ontario has this option, but you can look up government appointed officiants on the BC Government website, and it's a flat fee of $75.

Devoted

August 2018 Ontario

I'm still looking. The delay is because I haven't finalized the reception and ceremony sites. Otherwise have two ojibway elders in mind. One is a friend, the other I saw online and got recommendations for.

VIP

September 2019 Ontario

There is a section under the Vendors- Wedding officiants it might help you find some in your area. My friend found hers from asking on the wedding local sites and met with a few and found one they clicked with.


I asked for recommendations as well as lots of online searches. First I found a few that seemed to be good, in my price range. Then I looked at their testimonials, website, Facebook page and read tons of reviews. Then when I finally settled on the one I wanted I emailed her and had a meeting. Some people meet with more than one but we knew right away she was the perfect one to do our wedding! Just lots of research, check out what they have in your area on here too!
Groups
WeddingWire Article Topics