Its still surreal but we are married! I was so paranoid about the timing for the day of but everything went according to schedule and was perfectly on time and I managed to not trip on my dress or spill anything, like some kind of miracle.
Much to a lot of guests' dismay I got my way and it snowed, a lot! It was so beautiful and just how I pictured it.
I was a crying mess all day, like Niagara Falls has nothing on me.
We did a first touch before the ceremony and I am so glad that we did. I love this photo so much, his face just kills me and makes me tear up. It was so comforting to have that moment and hold hands before the big moment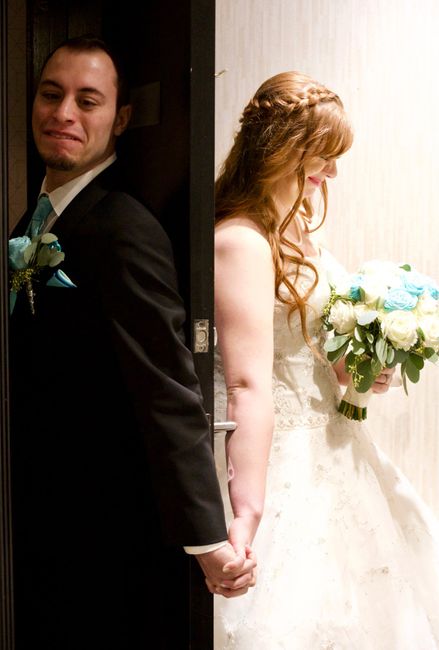 The marquee with our names, the snow, the fact that we managed a dip without practice, ahhh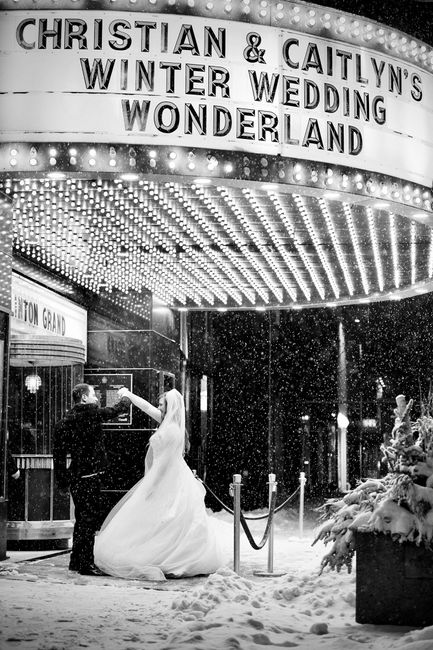 Cocktail hour was in the mezzanine which was separated from the main ballroom with a curtain. For our first dance our song started and the curtains opened and we were alone on the dance floor while everyone watched from above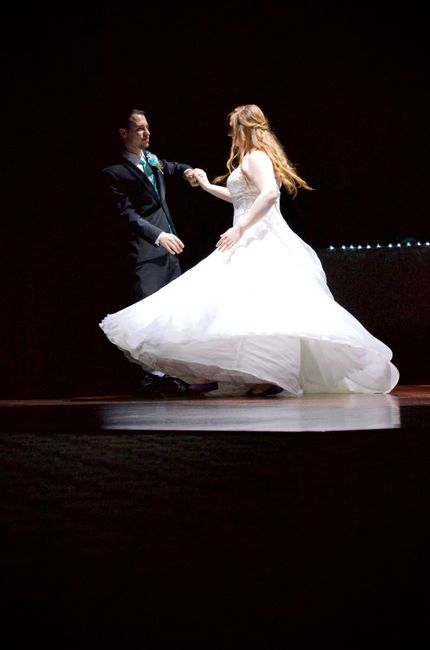 We were singing twinkle twinkle little star in this photo.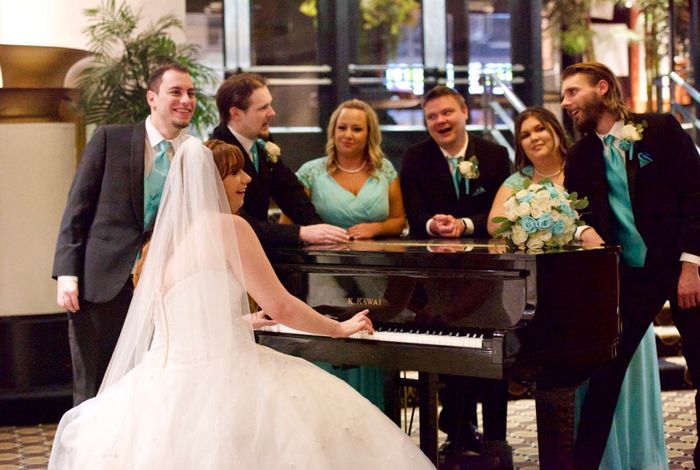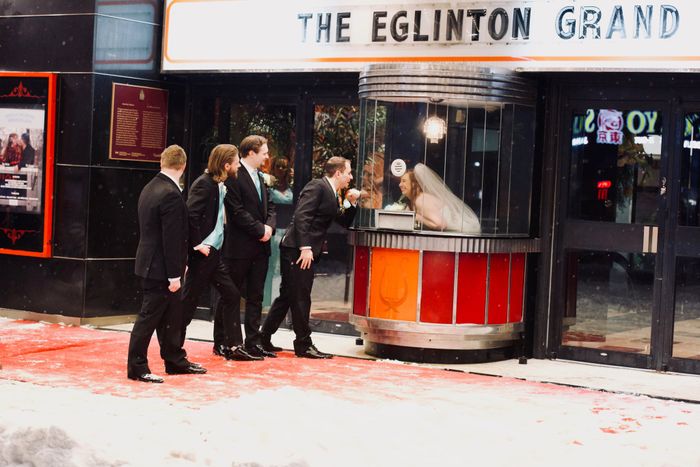 I can't wait for more pictures!!!