Hello Brides and Grooms! It's Throwback Thursday again and Valentine's Day is coming up so I want to see pics of your first Valentine's Day together! How did you celebrate your first Valentine's Day together?
Valentines Day 2012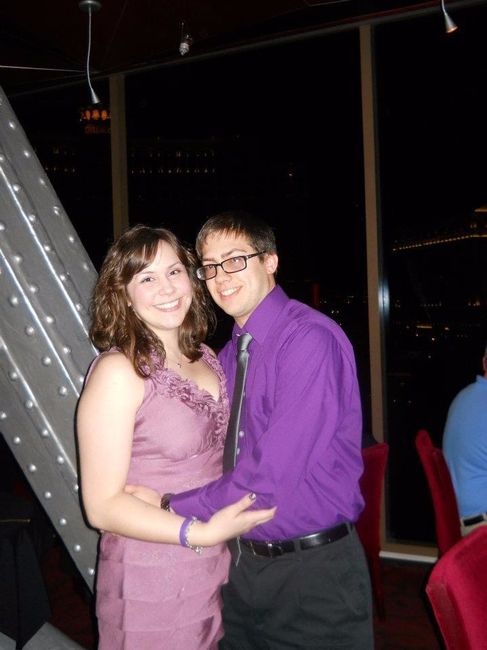 This is from our first Valentine's Day in 2012. For Christmas 2011, my husband had given me a trip to Vegas to stay at the Paris hotel! He has a degree of screen writing so he wrote me a screenplay and it was of us opening presents and the last present was the trip! Such a cute idea! We decided to go for Valentine's Day and it was perfect! I had never been to Vegas before and it was so much fun! We stayed at the Paris hotel in Las Vegas (I love all things Paris!) and for dinner, we went to the Eiffel Tower Restaurant and had one of the best meals of our life!
How are you planning on celebrating this year? Does it feel different now that you're engaged/newly married?
We plan on going to a new restaurant we haven't tried before for dinner on Valentine's Day. We just got married a couple months ago so we didn't want to do anything too big. Now that we're married, it stills feels mainly the same as before but it does make the holidays feel a bit more special because it's the "first as a married couple" so it's like it's new again!