Let's all congratulate the latest winners of the big WeddingWire Contest, Allysia & Lance!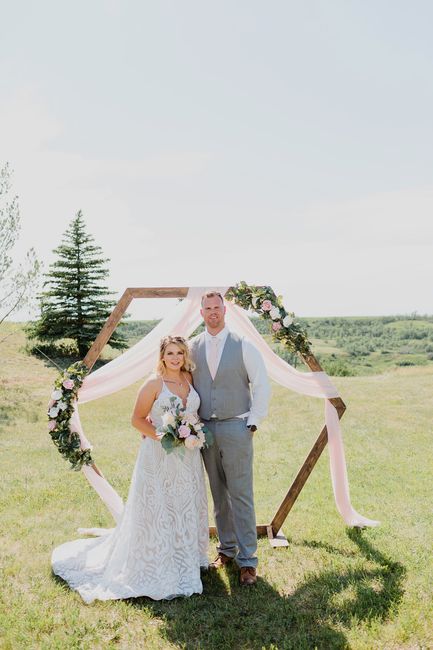 Here is what Allysia told us about the moment she learned she was the winner:
"After a long-winded wedding planning process, our dreams became a reality on our original wedding date, July 4th. While a little unorthodox, we were able to still have a beautiful outside ceremony and a close-to-normal reception at a local restaurant, with our night ending at our home in Regina. We had an absolutely wonderful day and it was everything we had dreamt of while wedding planning, with a few less people. When I heard we won this contest, I was ecstatic! We have had several firsts this year including, getting married, getting pregnant, buying a house, etc. All of these expensive, yet exciting, things happening all at once! This money will go towards preparing our nursery for our little one that will come in November 2020. We are thrilled to have been a part of the contest and appreciate WeddingWire for being the main wedding planning component throughout these unsure times. Thank you WeddingWire!!"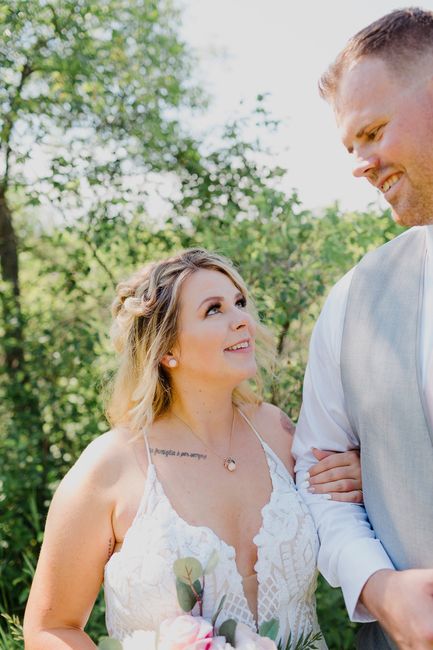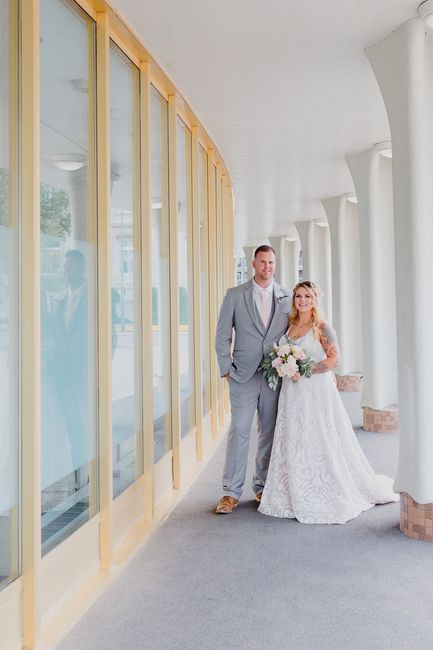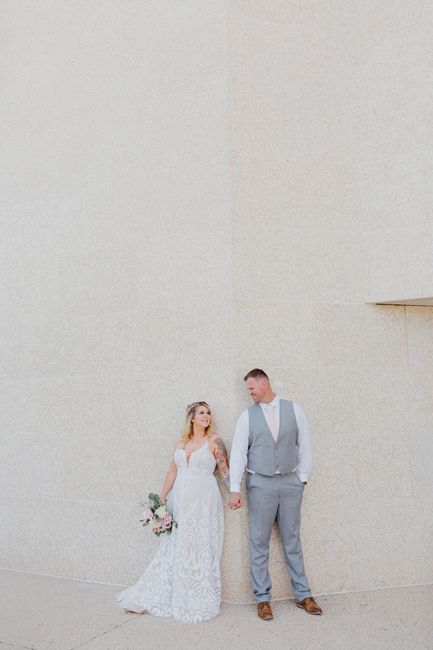 Photos by Danielle Tocker Photography

Congratulations to Allysia & Lance - winners, newlyweds, and parents-to-be! If you want to participate in next month's contest, make sure you request your contest entries for the chance to win