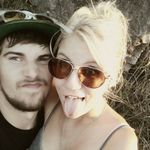 Curious
August 2019 Ontario
Stag and Doe
Okay so I need suggestions for a prize for my stag and doe. My fiance and I live in two different cities about 2.5 hours apart, we have decided to have our stag and doe out where he is because we thought we would have a better turn out. As part of this we have decided to do a raffel as part of ticket sales, so whoever buys a ticket is entered to win the draw no matter what and do not have to be present at the actual event to win, that way people from will be more likely to buy a ticket. My question is...what do I offer as the prize! We dont want to spend a great deal on this prize as we still need to make a profit on ticket sales but it has to be big enough to make people want to buy a ticket. Selling tickets for 10$ a ticket, sorry for the long winded backstory! Lol any suggestion is helpful!
Latest activity by Amanda, on March 22, 2019 at 07:01
View quoted message

I have never heard of this.. I love this idea

Curious

October 2019 Ontario

We did a gift card tree - everyone in the wedding party buys a $25 gift card (or multiple adding up to $25) and the winning ticket gets all of them. We were going to do a bucket of booze but we were noticing that there were some people who wouldn't buy a ticket because they don't drink so it wasn't appealing.

Curious

August 2019 Ontario

View quoted message

Hey Cliodhna, we decided to go with a TV as our prize. As far as everything else that needs to happen well....My fiance has volunteered to take the reigns on the stag and doe because my work schedule is so crazy on top of try to plan a wedding, it makes more sense for him to do the stag and doe to take stress off me and with it being im his hometown and not mine. Unfortunately with this will evenitably come lots of last minute planning and keeping me in the dark with plans so as to "surprise" me -.- my mother inlaw and sister inlaw are helping him thank goodness but I wish he would let me help more lol

Curious

August 2019 Ontario

Hey everyone thanks for all your help, we decided to go with a 55" TV

WeddingWire Admin

January 2030 Galway

Hi Katie. Have you decided what you're going to use as the prize? What else do you need to tick off your list for the stag and doe?

Top

October 2019 Manitoba

View quoted message

Hmmmm... In that case what we did for people that bought support tickets - was just mention that the prize for just the support ticket holders was a $200 cash prize. I myself have sold over 20 tickets at $10/ea so that is already paid for and the rest is profit. Cash is always nice

Other than that my friend who had her social last year had bought a big wine glass from Costco

(Picture from google - not friend in pic, just somebody who doesn't have a profile locked)

This could always break in transport though...

My next idea would be to maybe have an LC gift card?

Curious

August 2019 Ontario

View quoted message

Well I was thinking between $100-$150 for this prize as there will be much bigger prizes available to win at the actual event, and that way we only need to sell 10-15 tickets and the prize is paid for

Top

October 2019 Manitoba

Well for my wedding social we are having 15 regular prizes ($250-$300 each), 4 grand prizes ($500ish each), and one golden prize ($1,000-$1,500)

What was the price range you were looking at? - I left my book of all the prizes at home but can remember most of them!
Groups
WeddingWire Article Topics