Post content has been hidden
To unblock this content, please click here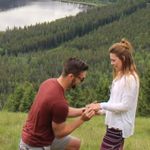 Beginner
May 2019 Alberta
Rehersal Dinner?
I would like to do a rehersal dinner, but I don't know where to start! I like the idea of a formal event but how do you make it affordable? Do restaurants host this type of thing?
Latest activity by Vinod, on November 6, 2018 at 11:31
Restaurants can cater to your dinner and a certain nunber of people. Budget wise, see what it would cost per person and have family only and wedding party only for the evening.

Catering at home in the backyard can also work to accommodate your guests and cater from out if needed.

Don't break the bank if a rehearsal dinner isn't afforadable based on the cost/budget.

Expert

November 2018 Ontario

We're doing ours at a fairly casual venue, owned by the same venue we're getting married in. The idea of a formal event is great but I have no idea how to make that affordable. I'm choosing to dress up for it, mostly because I can.

Frequent user

September 2019 Ontario

I asked my mom if she would be willing to host at her house and my plan is to cater in from a local mom and pop Italian place in the area. Just a few trays of food, maybe a lasagna and a veal sandwich option, and a veggie tray and I'll make a couple of big salads.

Devoted

July 2019 Ontario

I believe we're just ordering in Pizza and beer, lol we really haven't given it thought . I was thinking something in June because the night before we're all meeting at the Legion to set up the room. you can set up a time with restauarnts but thats a bit too expensive.

I wanted a restaurant too but it was such a big expense we really didnt need. Our venue is also our hotel so we are renting a smaller room in it for the rehearsal dinner and just having the venue serve some apps!

British Columbia

We didn't have the budget to host a rehearsal dinner, officially.... So our rehearsal is the night before, from 4-6pm, then we are offering the bridal party and parents to go out together for dinner if they want. I know it's a little lame... but just our parents and bridal party (no significant others), is 17 people! We didn't have $1000 to spend on a dinner.

We'll need to go out for dinner, as our house will be void of food (leaving straight to our 2 week honeymoon), plus it will be nice to spend a little quality time with that core group (parents/bridesmaids/groomsmen)... and possibly some out of town guests.

Around here. TONS of restaurants will do a set menu for you. and that way you can keep costs in line.

personally. I wanted to just be low key at a wedding party members backyard. and then have a caterer bring in food. but my FMIL is hosting and wants it at a nice restaurant (originally she was looking at a venue that would have been fancier than my wedding...so we found a happy medium). the restaurant is doing 3 entrees, salad and dessert at set prices for her. so she will know what she is paying food wise. and then she is covering drinks.


Master

October 2019 Ontario

You could look into restaurants with private dining room that have a set menu - would be good for a large group like this!

Also, it can be more casual, some people to backyard BBQ's or have a potluck at a hall/someone's house with room for more people.

I would limit the invite to wedding party (and SO's if you are having them at the wedding/still optional), and parents/siblings (most people have their siblings in their wedding party but I'd include the one who aren't at the rehearsal) to save on costs.

Our rehearsal dinner is at our venue but in a smaller banquet room and a casual menu where we pick 3-4 options. People will pay for their own drinks, plus we'll be advising that the wedding will have an open bar to hint to not consume too much alcohol at the rehearsal.

We're inviting our wedding party and their spouses, parents/siblings, and any one else playing a big role in our day (my godmother and honourary mom are decorating the venue and have helped with prep). With this, we are at 26, and will have 4 spots for out-of-towners who arrive the day before the wedding.

Expert

September 2018 British Columbia

We had just the people taking part in the ceremony and their SO's - and of course both sets of parents. The restaurant had a set menu we all ordered from in a private room.

When my brother got married my parents hosted a BBQ for them after the rehearsal and invited a lot more people, including the larger wedding party, spouses and kids.

Some restaurants offer a set menu for events like this - everything is around the same cost and your guests get a choice of the 3 or 4 meals from that menu (if you are planning on paying). Some people invite entire families to rehearsal dinners and it can get pretty costly.. I would only have parents and whoever will be a part of the wedding.

Expert

November 2018 Ontario

Our venue has a more casual sports-bar type setting where we will be having our rehearsal dinner the night before. We opted to pay for the meal which will be about $30 a person. Drinks, people will pay for themselves. Some rehearsal dinners are just order-off-the-menu, pay-for-yourself type things, just make sure to tell people in advance if that's the direction you're headed in.


Top

October 2019 Manitoba

You could always have a rehearsal and then the dinner but mention it would be them paying for their own meal and that the dinner part is optional? If I was in that position I wouldn't mind paying for my food. Just know that some people may not stay then.

Expert

December 2018 Ontario

Look for a restaurant that has a private room. If you need to limit costs then really limit who is invited to just the bridal party and parents.
Related articles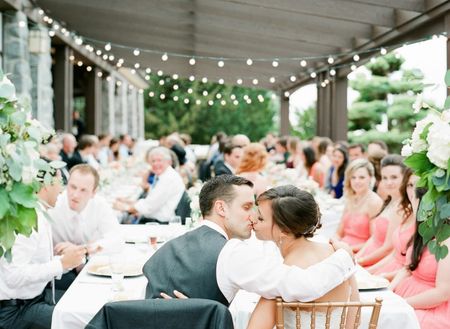 Groups
WeddingWire Article Topics