My coworkers sent me an arrangement just before my wedding October 1st, and it was too pretty to throw out. I decided to dry the flowers and turn them into resin ring holders and ornaments to give them as gifts for Christmas. It was a great trial before starting on my wedding flowers.
I pressed and dried my wedding flowers (my bouquet and the table centre pieces) to make a whole bunch of resin pieces. I gifted all of the aunts (my side and my husbands side) wine bottle stoppers, some cousins and SIL received ring holders, and for my mum and MIL I made them ornaments and tea light holder. Some of the pieces even have lace and tulle from my mums veil that was left over from making my veil.
So thrilled with how everything turned out!
Coworkers: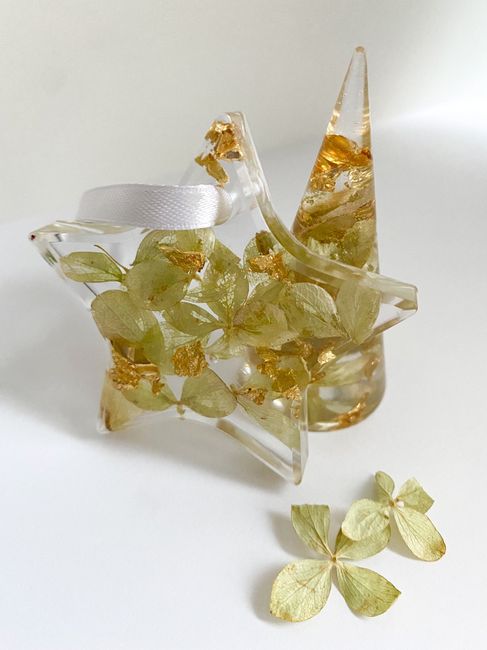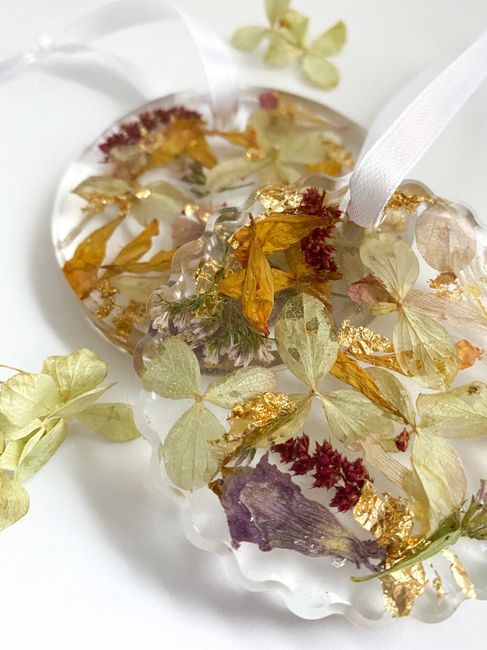 Wedding flowers: