Good Morning Wedding Wire!
As of tomorrow we will be 1 month away from our big day! September is looking to be a super busy month for us. I have my final dress fitting next week, final appointment with our DJ, FH Bachelor Party, my Bachelorette, and 2 showers before the end of the month!
We check off so many items last week that have put us in a really good spot! We DIY our guest book and it looks AMAZING! (If anyone is artsy, or has done wood for their guest book, what did you use for guests to write on it?) Our flowers are all confirmed! We are rocking it!
Guest Book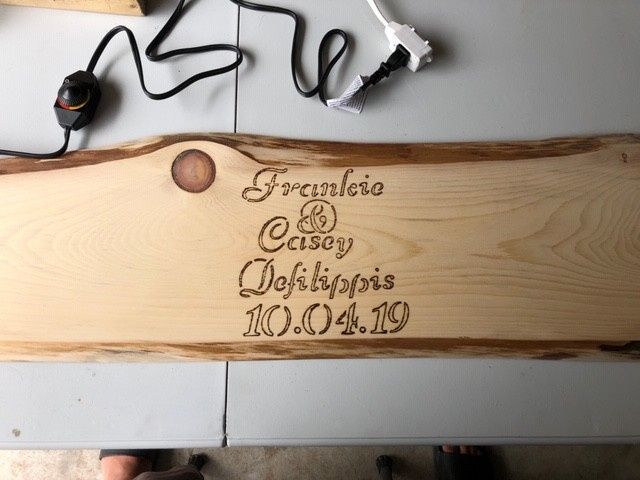 What have you accomplished in this last month of summer? What do you still need to do for September!?