Post content has been hidden
To unblock this content, please click here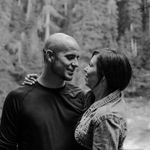 Photographer recommendations
Hello everyone I'm looking for recommendations for a photographer for my wedding next summer ❤️
Latest activity by Adriana, on August 5, 2021 at 12:41
Frequent user

August 2020 Alberta

View quoted message

So our wedding plans changed and we got married in my hubby's home town which was far and in the middle of the pandemic so she didn't do photos for our wedding in the end but hubby and I have worked with Marley many times for family photos and our engagement session. We'll worth the money!!!! Cannot reccomend her enough - we paid around $2500 for one of her packages (though we booked right before her package pricing changed a bit) and the package we chose I believe was coverage for the ceremony, a second photographer for about 4-5 hours, photos of the bridal party etc. after the ceremony and she covered I think about 4-5 hours of the reception. Also included an album with our photos and such as well if I'm not mistaken - she has lots of different packages though so I definitely reccomend reaching out to her!

Newbie

October 2021 Alberta

View quoted message

Hi. We are considering using Marley Felicia as our wedding photographer. Did you enjoy working with her and love your photos? If I may ask what was her fee and how many hours at ceremony reception did she provide? Thanks!

Frequent user

August 2020 Alberta

We are using Marley Felicia Photography for our Wedding on August 8th 2020 but some other amazing photographers I know personally and were also our 2nd and 3rd options are Lindsey Parkin Photography (based in Edmonton but will travel) and Love and be Loved Photography (based in Lethbridge but will travel!)

Newbie

October 2019 Alberta

If your still looking check out Acron Photography https://www.acornphotographs.ca/ and Cassidy Rose Photography https://www.cassidyrosephotography.com/ Both have beautiful styles and great prices for all day coverage.

View quoted message

Thanks sarah!

Beginner

August 2019 Alberta

We are using Chloe Photo out of stettler, she does travel around alberta and she is fairly reasonable on pricing..

Newbie

August 2020 Alberta

Hi Leah! Not a specific photographer, but what I have found to help me find photographers that I like is following hashtags on Instagram. I started following #yycphotographers to find some near me, and then I just creep their profile/website for prices if I find one whose style I like! I am also doing the same to find a videographer and other vendors. Best of luck!

View quoted message

Thank you for your recommendation Chelsea!

WeddingWire Admin

January 2025 Galway

Hey Leah!! Congratulations on your engagement!

If you are looking for a photographer, you should check out the WeddingWire vendor search. Here are the Alberta Wedding Photographers that we have listed.

You can narrow your search further by inputting your own town/city!




Devoted

September 2019 Alberta

Hi Leah,




We're using Jeremy Martel from JM Photography in Calgary. He's been fantastic to work with!





Check out Worn Leather Media! He's doing our wedding next June, highly recommend!!!!
Groups
WeddingWire Article Topics