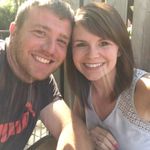 Frequent user
June 2018 Ontario
Old door
Hi, anyone using an old wood door as part of their wedding decor? I'm trying to find some inspiration! Pictures would be greatly appreciated too. I was also trying to think of how to use it as the seating chart
Latest activity by Joey, on January 23, 2018 at 11:56
WeddingWire Admin

May 2015 Maryland

You could use it as an entrance way to any outdoor portion of you wedding

Asessippi Ski Area and Resort

It could be the backdrop of your sweetheart table, or your photobooth

Peachwood Studio

Here's a door seating chart

Premiere Wedding Works

Or you could string the table assignments across the door, like it's done to this corkboard

West Coast Wilderness Lodge

Master

September 2017 Ontario

You could run string across it and pin the seating cards to it. You could also write out the seating chart on it if it has glass panes. Check Pinterest for more ideas.


Expert

August 2018 Manitoba

If it has glass window panes you could write the names of guests in the panels. Or some people have 3 of the same door and use it as part of their enterance. Pinterest is a good way to start.
Groups
WeddingWire Article Topics