Post content has been hidden
To unblock this content, please click here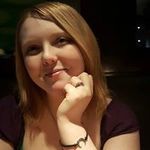 Beginner
September 2018 Manitoba
Officiant
I am looking for an officiant for my wedding September 2018 I had met one and decided to go with them and they never messaged back Im looking for someone to do a atheist wedding at about 2-400
Latest activity by Tiffany, on October 24, 2017 at 15:27
Devoted

October 2017 Ontario

Check out allseasonsweddings.com

Super

September 2017 Manitoba

I PM'd you. I found our officiant on kijiji and she was excellent.

Frequent user

March 2018 Ontario

We found our officiant on here ( wedding wire). Fun weddings.

Master

September 2017 Ontario

I found our officiant through AEIC Weddings Inc which is a vendor here on wedding wire. Lots of choices for styles and languages and they have a few different plans to pick from for services. They are also willing to travel.


WeddingWire Admin

October 2016 North Carolina

Hi Brianna! Have you tried reaching out to your first pick more than once? It wouldn't hurt to try to get in touch with them again!

Wedding Officiants in Winnipeg

Devoted

September 2018 Ontario

We found ours on allseasonsweddings.comWe skyped with her before booking and she seems so awesome!

Super

July 2017 British Columbia

View quoted message

I second this. We found ours this way.

Super

August 2018 Alberta

You can also go onto the government website and there's a list of certified officiants for each province.

Expert

March 2018 Ontario

If you go to wedding shows in your area there are a bunch of vendors there including officiants! My FH and I met all of our vendors from wedding shows.
Groups
WeddingWire Article Topics