Let's give a cheer for the 52nd winners of the WeddingWire Contest, newlyweds Lauren and Mark!
Lauren
was jazzed to learn she was our latest winner:
"In brief, shock, awe and excitement best describe the emotions I experienced upon receiving the voice message announcing that Mark and I had won the 52nd edition of the WeddingWire contest!
Navigating the wedding planning process during this Covid-19 pandemic has been a challenge, to say the least. We had initially planned to be married in September 2020; however, opted to extend our date to May 8, 2021, due to the first wave of the pandemic. We decided earlier on in the year that we would stick with our alternate date no matter the circumstances. And we certainly faced multiple and changing circumstances, including the third wave of the pandemic, lockdowns, travel restrictions, and a significantly reduced guest capacity. Still, we persevered and were able to celebrate at a phenomenal venue with some of our nearest and dearest, while other family and friends were able to attend virtually.
WeddingWire has been a wonderful resource throughout this process as we were able to locate local vendors, including our venue at the Nestleton Waters Inn, who turned our modified Covid wedding into an amazing experience. We have had to delay our honeymoon and plan to use the $1000 prize towards a much-needed getaway following the pandemic.
Thank you, WeddingWire for this opportunity. We couldn't be more thrilled! "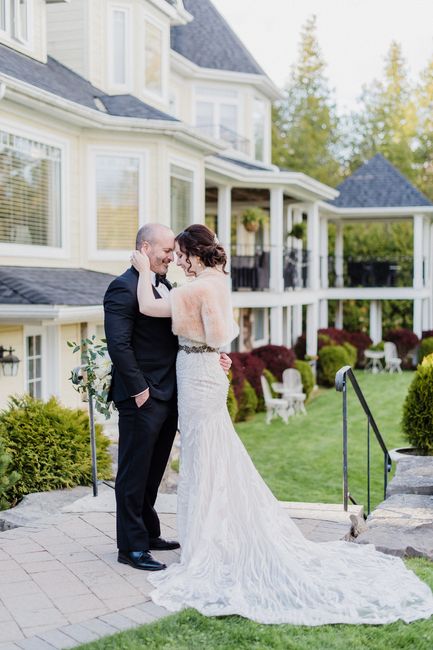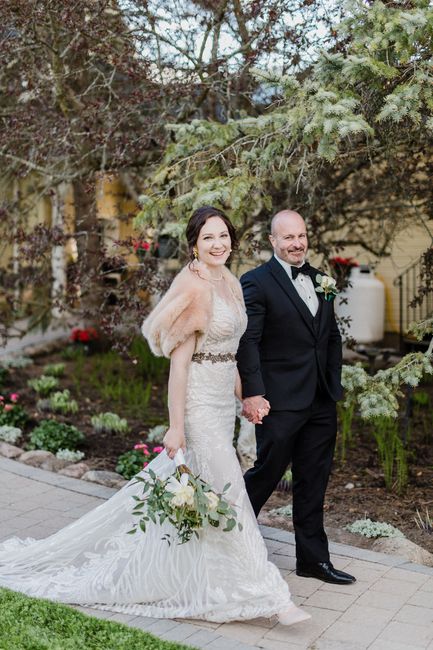 Photos by
Vas Saranga of Up In the Clouds Photo + Cinema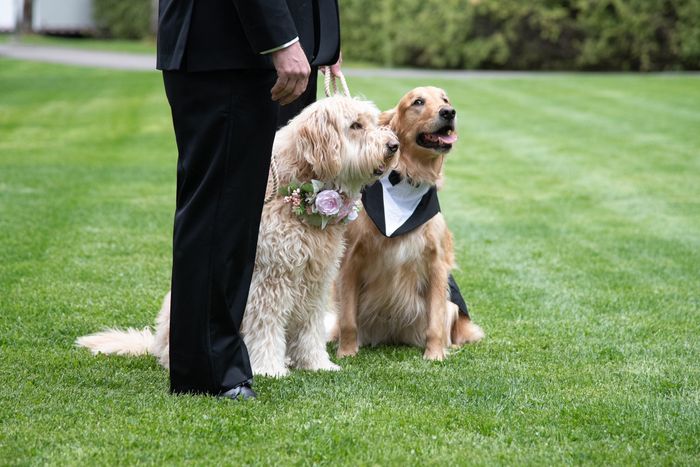 Photo by Lou Montana of Photography by Montana
********************
If you would like your own chance to be the next winners of the WeddingWire Contest, be sure to request your contest entries