Our day was absolutely amazing!!! It's true what everyone says, it's a long day, but it goes by fast in the blink of an eye!
We only had a few things not go to plan;
- My MOH called Friday at noon saying she had a head cold, but was ready to tough it out! She ended up having a blast and forgot about her worries for at least a day
- My dad's tie wasn't ready to pick up on Thursday, so had to wait a day to track it down
- We forgot to bring Scotch tape for our polaroid guest book
- luckily the venue came through and got us some
- We totally forgot to do the shoe game
- We forgot to cut the cake while the photographer was still around, but our MC had a camera and took some photos
- Some cupcakes went missing during tear down - we think the venue staff helped themselves which is totally OK
Other than that, our day was absolutely perfect! The food was amazing, the DJ kept a packed dance floor, and everyone had a good time. I may be a little biased, but our wedding was the best wedding we ever been to! 2 years of planning really paid off!
I have some photos from people's cell phones, but will absolutely post our photographers sneak peaks once we get a hold of them!
Bride family with Grandma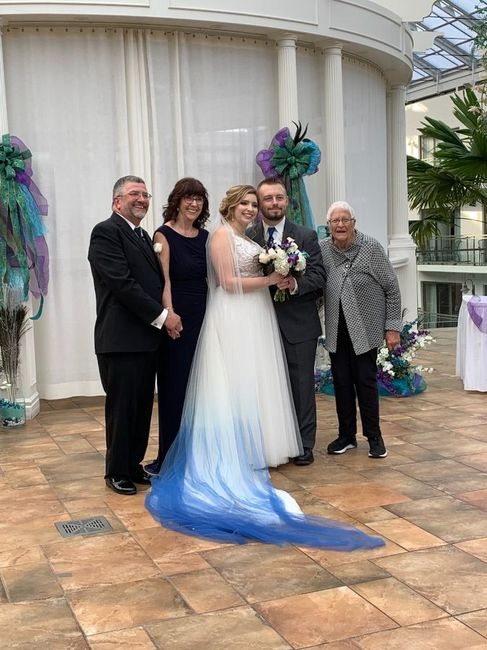 Blushing Bride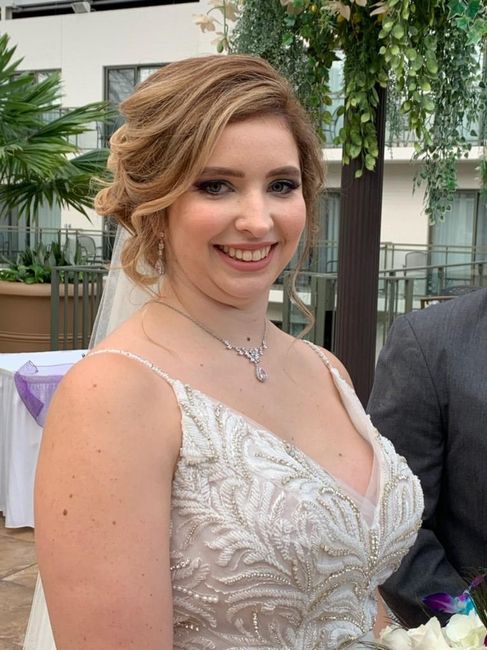 Bride family with Brother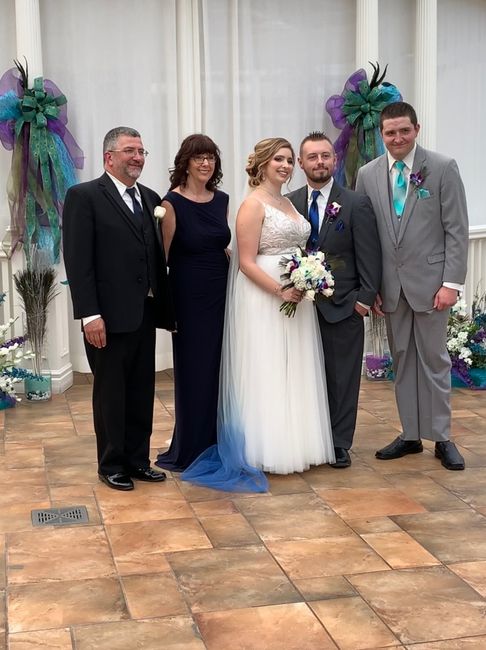 Parents of the Bride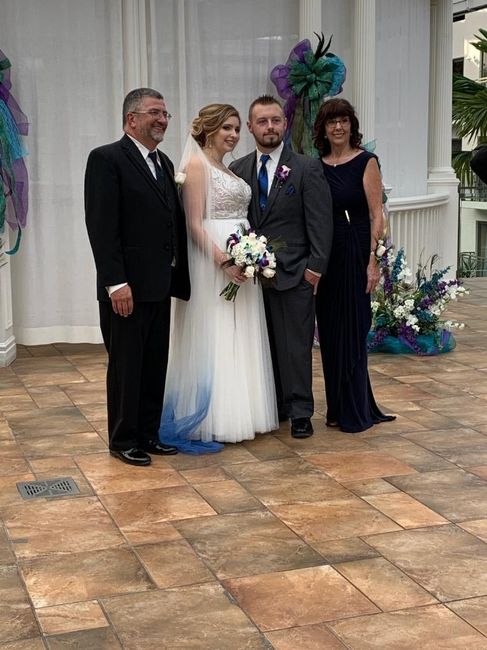 Bride and parents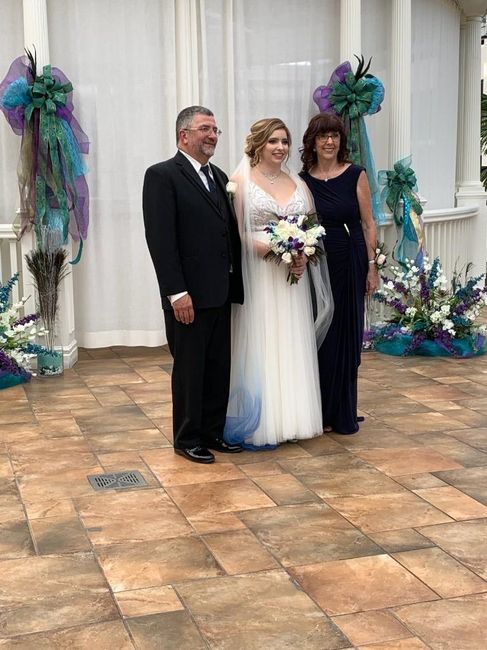 Parents of the Groom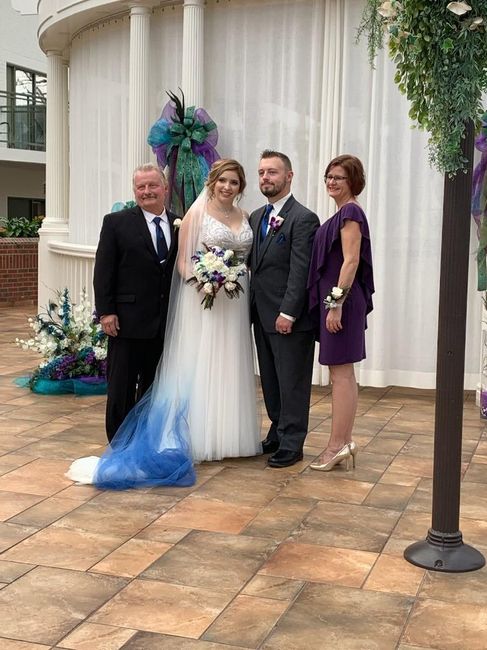 Lighthouse and veil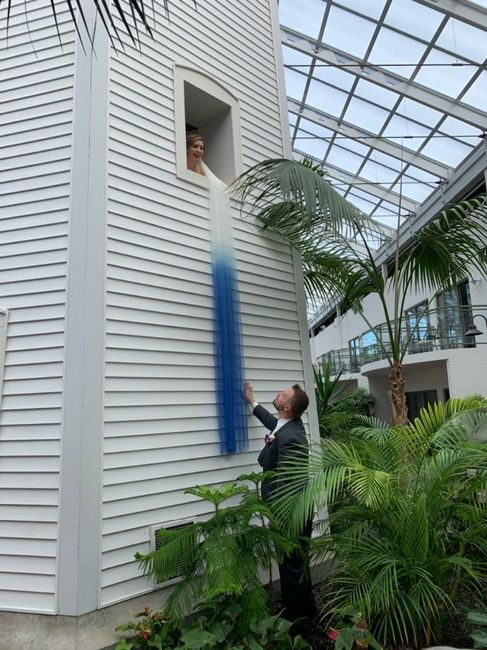 Advice? Definitely squeeze in 10-15 minutes to spend alone with your new husband or wife!
More to come so stay tuned!!