Post content has been hidden
To unblock this content, please click here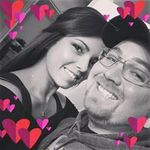 Newbie
August 2018 Ontario
Name change
Im on the fence about changing my last name. Is there any brides out there that have decided to take both last names? Keeping your madden name as well as taking your husbands.
Latest activity by Nicole, on August 18, 2018 at 07:13
Newbie

August 2018 Ontario

View quoted message

Right! My issue is I have always had 3 first names in a way. Full name is nicole Monica whitney. I wanna keep them while adding Robertson to the party lol

Frequent user

June 2020 Ontario

Ever since I was little I've said I'dtake my fh's last name. Now that I have a fh, it feels strange changing because it's been my last name for so long and now I'll just be switching. I was thinking of keeping both but I want my family and kids to be under one name. It's definitely not weird having only your last name or both. My fh's parents have different last names because they're from Quebec and you can't change your last name to your husband's unless you come up with a legit reason why you have to.

Frequent user

August 2019 Ontario

I'm keeping my last name and kids can have the hubby's last name. I'm too lazy to get all the paperwork done. That being said I won't mind at all if people called me by his last name. It's whatever you want to do. I legally changed my name years ago and the paperwork was such a pain. I don't want to have to do that again


Frequent user

January 2019 Alberta

View quoted message

Thats what I have heard as well, so essentially I am just turning my last name into a middle name & taking his last name.

My mum did the same, kept hers but didn't hyphenate

Frequent user

January 2019 Alberta

View quoted message

Why???? I had no idea!

Frequent user

January 2019 Alberta

View quoted message

My Last name is White I feel like everyone feels like there last name belongs with them becaus thatswhat we are used to! thats why I am keeping White in my name as I can't imagine my name without it hahah

Frequent user

January 2019 Alberta

My fiancé would like me to have his last name... but I am the last "White" in my family other than my gmail and Dad...so I will be keeping White and adding his last name to my name as my new last name.




I don't think it flows overly well but I would like to have my last name still in my name as well





Frequent user

August 2020 Nova Scotia

View quoted message

My last name is the same way. My mom's name was changed to Lauzon when my grandmother got married and Mom's brother was born. Nan wanted them to all have the same name so when my sister and I were born, we were given Lauzon as well. I love my last name lol

Frequent user

August 2020 Nova Scotia

I'm planning on hyphenating mine. I can't see myself being like "Hello, it's nice to meet you. I'm Larissa White." I don't know, I mean I don't hate his name there by itself. I feel like it sounds weird without Lauzon in there though. I definitely think I would prefer Lauzon-White. Or White-Lauzon. I'm still not sure if it's supposed to be yours then his or the other way around. 🤔 I think my thing with hyphenating mine is more because I'm 27, will be 28 come the wedding, so I've been a Lauzon for so long I'm not sure I want to part with my name as lame as that probably sounds. He loves the idea of my hyphenating my name though, he was actually the one who brought it up. He asked if I was going to hyphenate or just change it to his and I went "uuuuhhhh...." 🙈😂

Expert

January 2019 Alberta

I have since I was young said I never wanted to give up my last name. My family is very connected and I felt it was important for me to keep my name and pass it on to my kids. My last name ironically is not my moms or my dads, but my older brothers dad's last name as my mom married him before I was born. I was always proud to say, "I am a Mercredi!" I'm not sure what we will decide to do. I know we discussed it before my miscarriage last year July and were thinking of just having both last names just not hyphenated. I guess for me it was also sort of a feminist thought of why did I have to give up my name to take a mans.

Expert

October 2018 Saskatchewan

I am using both.

Professionally I will keep my current last name. It's the one I've built my credentials and reputation under and I don't want to have to change everything.


Legally I am changing my name because I like the idea of having the entire family with the same last name when we eventually have kids.

Frequent user

September 2018 Saskatchewan

I plan on taking my fiancé's last name. I personally think it will be easier with kids and I just always assumed I would.

Frequent user

September 2018 Quebec

No, never really considered it and a lot of that probably has to do with the fact that you can't take your husband's last name in Quebec.

Master

August 2019 Ontario

I say do whatever feels right for you, and nowadays more women are not taking their husbands last names, often opting to hyphenate, keep their maiden name, or create a new name for their family.

With all that being said, I'm taking FH's last name for various reasons. I've considered hyphenating, but my last name is VERY Italian and begins like "Di M...", so hyphenating is really out of the question. I also really like the idea of having the same name as my FH.


You for sure dont have to! Or dont have to right away either! See how you feel with it different and you can always change it later! I like my last name but I've had it for 30 years! Why not try something else haha!


I'm not planning on legally taking my fiancée's but plan on using it for things such as mail...etc.. I've had many ladies tell me they wish they had never legally changed their names.

British Columbia

I've grown up wanting to take my husband's name one day... so I'm really mentally prepared for a while to change it (or so I thought, now that it's getting closer it's getting a little weird, haha).

My mom hyphenated when she married my step-dad, so that she'd still share part of her name with her daughters (me and my sister)... however I want one family name, so taking my husband's name will give us, and our future kids, one last name.

My cousin sometimes goes by her maiden name, but generally uses her married name. Their two kids have 2 middle names, and their second middle name is her maiden name. So legally they are the "family name", but her family name is included as well, it just doesn't get used.

It's totally up to your preference! Nowadays people don't think much is "weird" (unless your family is super traditional)... So do whatever makes you comfortable! Honestly, having a super long hyphenated last name was just never appealing to me... but to each their own.

Newbie

August 2018 Ontario

View quoted message

I was thinking taking both last names without a hyphenation. That way I can go by Mrs. Robertson but legally my last names will be Whitney Robertson on any legal documents

Frequent user

June 2019 British Columbia

I will keep my last name and also take on my FH's. I heard that hyphenation might create issues with IDs so I might just have it not...It is alot of work to get everything changed and not to mention it's expensive as well! There's not a huge rush for me to do it so I will slowly get these done over time!

Devoted

January 2021 Ontario

I'm going to hyphenate my name. So Andrea Williams-Sandy. Sandy is my fiance's last name.

Beginner

October 2020 Ontario

I was thinking about this the other day. I'm a registered massage therapist. So that mean my certificate, lisence and information all has to be changed and it's expensive. Not just the passport, drivers liscene. I might keep my last name and maybe hyphenate it at a later time.
Related articles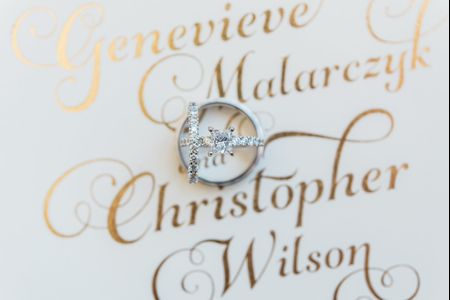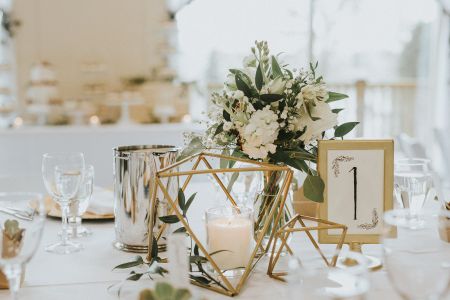 Groups
WeddingWire Article Topics